PRESIDENT HALIMAH YACOB RECEIVED THE CREDENTIALS OF The Ambassador of the Republic of El Salvador, The Ambassador of the Republic of Guinea-Bissau And The Ambassador of the Grand Duchy of Luxembourg ON 10TH JANUARY 2023 AT THE ISTANA
HIS EXCELLENCY ARTURO ALFONSO ACEVEDO VALENCIA AMBASSADOR TO SINGAPORE REPUBLIC OF EL SALVADOR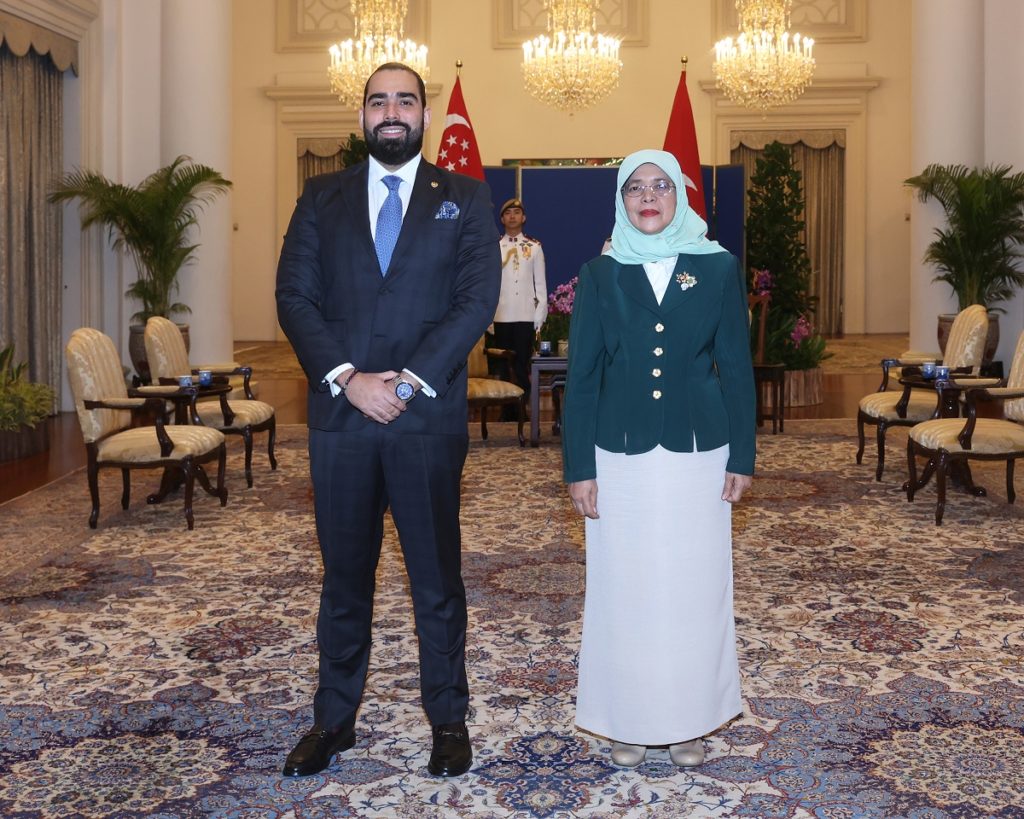 Ambassador Acevedo Valencia is a career diplomat. He has served in El Salvador's Ministry of Foreign Affairs since 2012, including stints in Moscow, London and Tel Aviv. Prior to his accreditation in Singapore, Ambassador Acevedo Valencia also held the position of Minister Counsellor (Deputy Head of Mission) at the Embassy of El Salvador in Türkiye. Ambassador Acevedo Valencia graduated from the International University of La Rioja with a Bachelor's degree in Political Science and Public Administration.
HIS EXCELLENCY ANTONIO SERIFO EMBALO AMBASSADOR TO SINGAPORE REPUBLIC OF GUINEA-BISSAU
Ambassador António Serifo Embaló is the current Ambassador of the Republic of Guinea-Bissau to the People's Republic of China. He is also accredited to Singapore, Cambodia, India, Indonesia, Japan, Laos, Malaysia, Myanmar, Philippines, South Korea, Thailand, Timor-Leste, and Vietnam. Ambassador Embaló held Ministerial roles from 2001 to 2019, including in the Ministry of Trade and Handicraft Industry, the Ministry of Environment and Sustainable Development, and the Ministry of Energy, Industry and Natural Resources. Ambassador Embaló holds a Bachelor's Degree in Tourism Economics from the Higher School of Economics in Varna, Bulgaria.
HIS EXCELLENCY PATRICK HEMMER AMBASSADOR TO SINGAPORE GRAND DUCHY OF LUXEMBOURG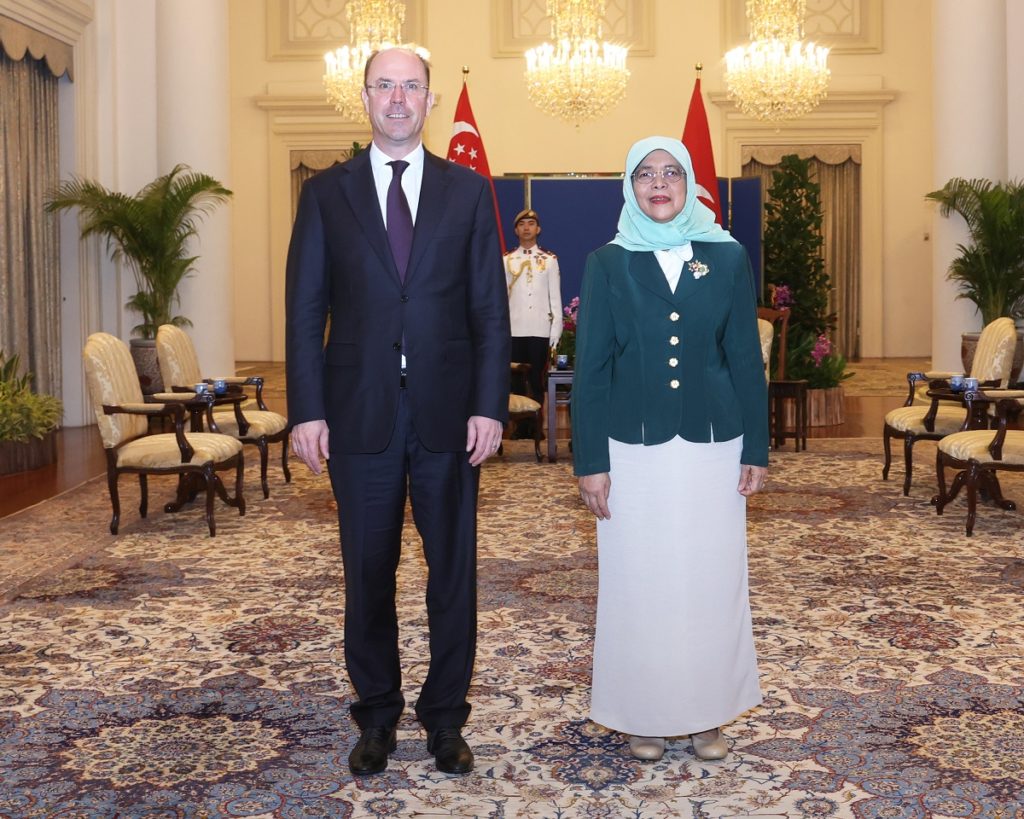 Patrick Hemmer is the Luxembourg Ambassador-Designate to Thailand with co-accreditation to Indonesia, Lao PDR, Malaysia, Singapore, Viet Nam, and ASEAN. Ambassador Hemmer is a career diplomat. Before posting to Thailand in August 2022, Ambassador Hemmer was the Diplomatic Advisor to the Prime minister of Luxembourg, Xavier Bettel, since 2016.
He served at Luxembourg's Permanent Representation to the European Union in Brussels, Belgium (2004-07), as Deputy Chief of Mission at Luxembourg's Embassy in Warsaw, Poland (2007-11), as Counsellor in the Permanent Representation of Luxembourg to the United Nations in New York, United States of America (2011-2015) and as Deputy Chief of Mission at Luxembourg's Embassy in Moscow, Russia (2015-16).
Ambassador Hemmer attended the European school in Luxembourg before studying political sciences and philosophy. He graduated with a Bachelor of Arts from the University of Essex, United Kingdom. He obtained a Master's degree from the University of London, Birkbeck College, United Kingdom. Before joining the Ministry of Foreign Affairs in 2003, he worked as a reporter in Luxembourg and as a junior professional expert for the European Commission in Niamey, Niger. He is married to Magdalena Hemmer with one daughter. His interest includes music, reading, cinema, cooking, and travel.
Photo Credit: Ministry of Communications and Information, Singapore