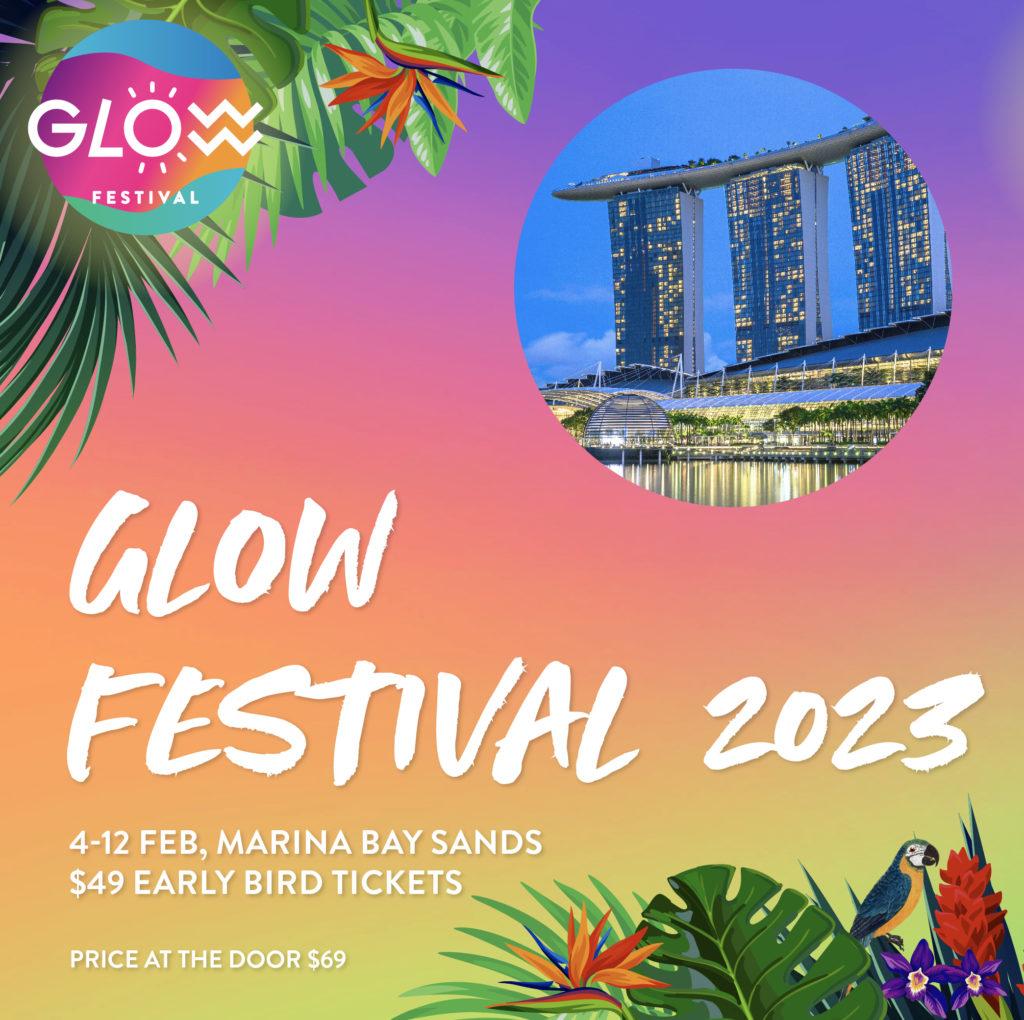 Glow Festival is finally back since the extraordinary Glow Festival back in 2019! Glow Festival 2023 will happen on 4-12 February 2023 in Marina Bay Sands.
Glow Festival is finally back, and this time it will be raising the bar to a whole new level! Featuring the world's first multi-sensory festival space design concept, an unprecedented line-up of top international celebrity practitioners, a digital rewards and charity platform through the brand-new Glow App, and a banging closing party at MARQUEE Nightclub. Get ready to Glow Up with Glow Festival in 2023!
Since the extraordinary inaugural Glow Festival back in 2019, the faith in Glow and what it stands for has never wavered. More importantly, people's incredible support has successfully sustained Glow Festival through these difficult times.
Glow Festival 2023 is designed and curated to take the Glow experience to a whole new level and help our Glow getters reach their very own wellness high. As part of Glow Festival's ongoing commitment to bring audiences exceptional wellness experiences, the Glow Festival team is moving to the iconic Marina Bay Sands. Together with our incredible line-up of celebrity wellness instructors, we have curated a program of amazing workshops and classes that will whisk you away from your everyday hustle to a place of peace and tranquility, where you can relax, unwind, and be in the moment.