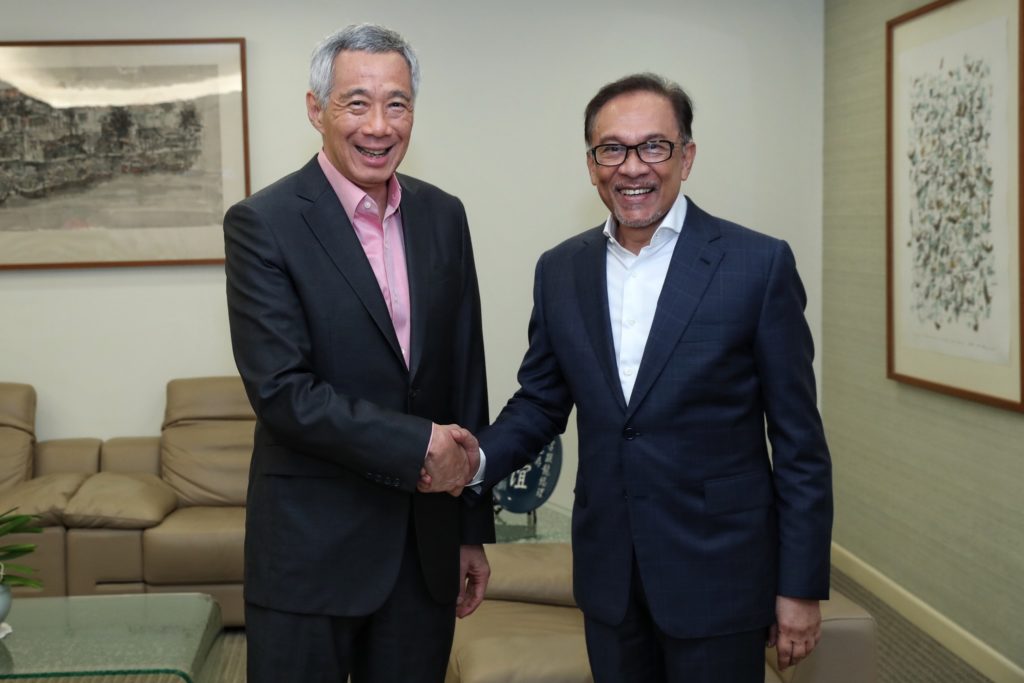 Prime Minister and Minister of Finance of Malaysia Dato' Seri Anwar Ibrahim will visit Singapore on 30 January 2023. This will be his first Official Visit to Singapore in his current capacity. Prime Minister Anwar's visit to Singapore underscores the close and enduring relationship between Singapore and Malaysia, and our people. 
Prime Minister Anwar will attend an official Welcome Ceremony held in his honor at the Istana. He will call on President Halimah Yacob and have a meeting with Prime Minister Lee Hsien Loong, who will also host an Official Lunch in his honor. Prime Minister Anwar and his wife, Dato' Seri Dr. Wan Azizah Dr. Wan Ismail, will have an orchid hybrid named in their honor.  
Prime Minister Lee and Prime Minister Anwar will witness the signing of three agreements during the visit. These are the Frameworks on Cooperation in the Digital Economy and Green Economy between the Singapore Ministry of Trade and Industry and the Malaysia Ministry of International Trade and Industry, as well as a Memorandum of Understanding on Cooperation in the Fields of Personal Data Protection, Cybersecurity, and Digital Economy between the Singapore Ministry of Communications and Information and Malaysia Ministry of Communications and Digital.  
Prime Minister Anwar will be accompanied by Minister of Transport Anthony Loke Siew Fook, Minister of International Trade and Industry Datuk Seri Utama Tengku Zafrul Aziz, Minister of Foreign Affairs Dato' Seri Diraja Dr. Zambry Abdul Kadir, Minister of Communications and Digital Fahmi Fadzil, Premier of Sarawak Datuk Patinggi Tan Sri Dr. Abang Haji Abdul Rahman Zohari Bin Tun Datuk Abang Haji Openg, and Menteri Besar of Johor Datuk Onn Hafiz Ghazi.