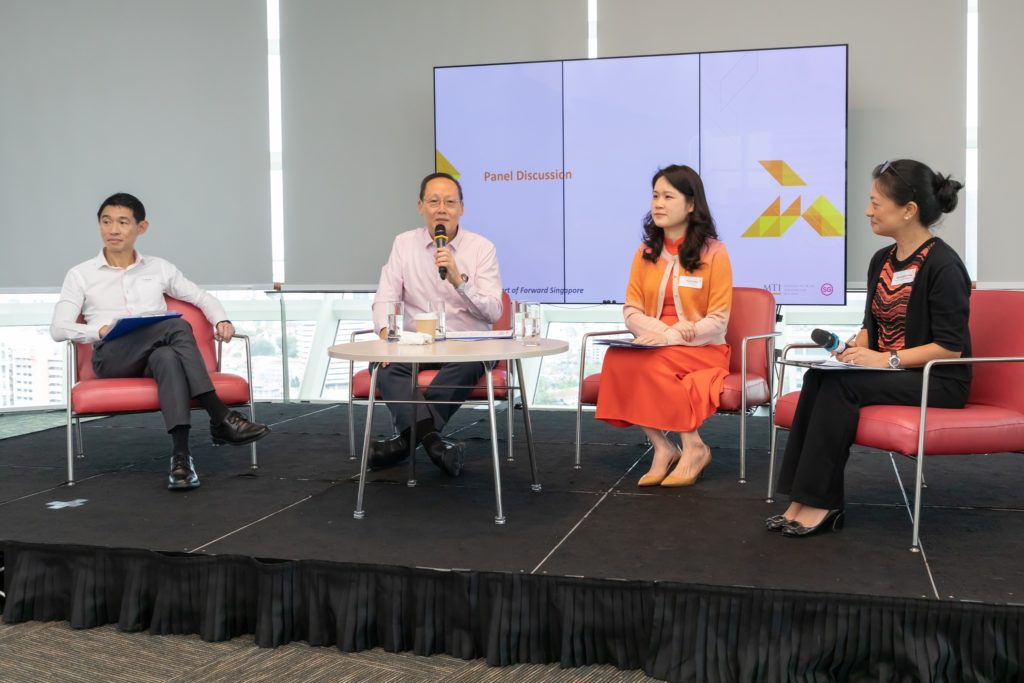 On the 2nd of February 2023, more than 50 business professionals participated in a focus group discussion with Singapore Business Federation to explore ways to empower Singaporeans to seize regional and global opportunities to grow their careers.
The Focus Group Discussion was followed by a panel discussion with Dr. Tan See Leng, Minister for Manpower and Second Minister for Trade and Industry; Mr. Frank Koo, Head of Asia, Talent and Learning Solutions, LinkedIn; and Ms. Adeline Sim, Board Member & Chief Corporate Officer, HRnetGroup. Moderated by Ms. Doris Sohmen-Pao, Chief Executive Officer of, the Human Capital Leadership Institute (HCLI), the panel engaged in a lively discussion on what successful corporate leaders have in common and how the business ecosystem can support Singaporeans in the global competition for top talent.
The panel also demystified anecdotal concerns from young Singaporeans that taking on overseas assignments would be disruptive to their children's educational progress and National Service obligations. In consultation with the Ministry of Education, Singapore (MOE) and the Ministry of Defence of Singapore, SBF has developed a set of infographics to provide a step-by-step guide on the various pathways for Singaporeans returning to the local system.