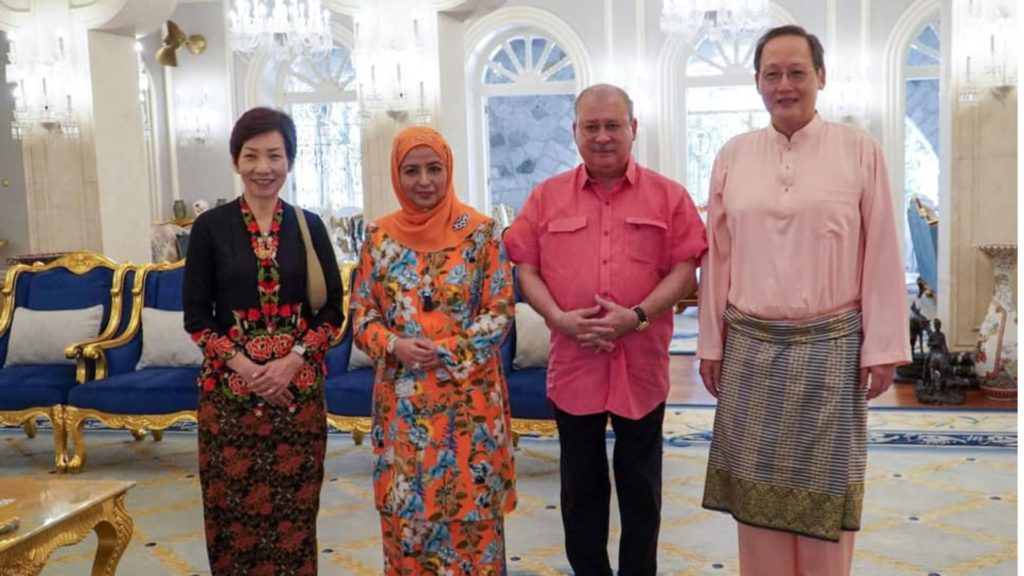 Ministers Grace Fu and Tan See Leng attended the Sultan of Johor's Hari Raya Open House, marking the resumption of a long-standing tradition and reinforcing warm ties between Singapore and Johor
ON 22nd April 2023, the long-awaited resumption of the annual Hari Raya Open House hosted by His Majesty Sultan Ibrahim Ibni Almarhum Sultan Iskandar at the Istana Bukit Serene brought joy to the hearts of many. The Minister for Sustainability and the Environment, Grace Fu, and the Minister for Manpower and Second Minister for Trade and Industry, Dr Tan See Leng, were among the esteemed guests invited to attend the celebration.
The Ministers had the honor of sharing a joint audience with the Sultan before indulging in a scrumptious Raya lunch with the Permaisuri of Johor, Her Majesty Raja Zarith Sofiah Binti Almarhum Sultan Idris Shah, and other members of the royal family. The joyous atmosphere was infectious, and everyone relished the opportunity to come together in friendship and celebration.
This visit was particularly significant as it marked the resumption of a long-standing tradition that had been put on hold for three years due to the COVID-19 pandemic. The event served to reinforce the warm ties between Singapore and Johor, which have grown stronger since the border re-opening in April 2022.
Ministers Fu and Tan were accompanied by officials from the Ministries of Foreign Affairs, Trade and Industry, and Sustainability and the Environment, further enhancing the festivity of the occasion. The event was undoubtedly a significant milestone for both Singapore and Johor, highlighting the shared cultural heritage and strong bilateral relationship between the two regions.