Cruise Saudi, a Public Investment Fund-owned company, is leading the way in promoting local employment and high-end luxury travel in Saudi Arabia, with a Saudization rate of 71% and plans to attract 1.3 million cruise visitors by 2035.
Cruise Saudi, a company owned by the Public Investment Fund, is leading the way in creating a full-suite cruise market in Saudi Arabia, and has achieved a Saudization rate of 71% since its launch in 2021. The company's efforts to increase employment opportunities for the local workforce, including women's empowerment, have been highly successful, with women now constituting 34% of its workforce in managerial positions in operations and business development departments.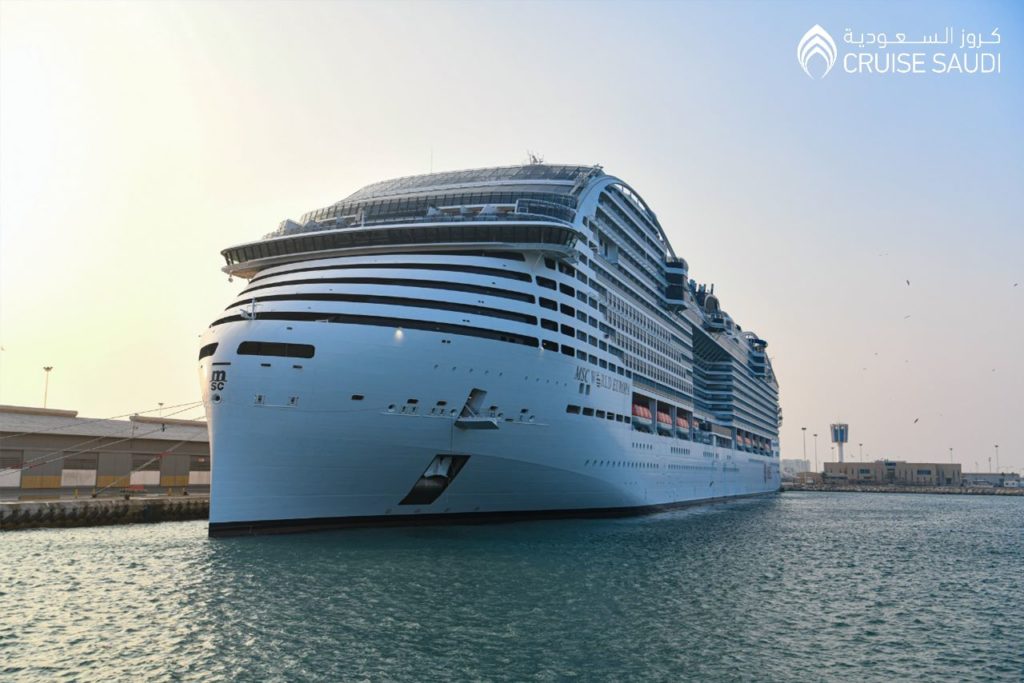 Cruise Saudi has already developed three commercial ports, including Jeddah Islamic Port, Yanbu Commercial Port, and King Abdulaziz Port, with dedicated infrastructure to welcome the world's largest cruise vessels. The company aims to attract 1.3 million cruise visitors by 2035, contributing to the gross domestic product and diversifying the economy in line with Saudi Arabia's Vision 2030 plan.
The ongoing cruise season, which began in November 2022 and ends in May 2023, has seen a significant surge in guests, with 192,714 passengers from 100 different nationalities visiting Saudi aboard seven cruise ships. Cruise Saudi's commitment to excellence and luxury is poised to create a lasting impression on high-end travelers seeking a unique and immersive experience in Saudi Arabia.
Cruise Saudi has also partnered with high-end hotel brand Aman to build a 183-meter ultra-luxury yacht for passengers with high net worth. The vessel, with 27 suites, will be ready for cruising by 2027, offering a new level of luxury travel to Saudi Arabia.
Speaking on the sidelines of the Arabian Travel Market 2023 in Dubai, Cruise Saudi CEO Lars Clasen said, "Establishing cruising as a new pillar to Saudi's rapidly expanding tourism industry is a significant undertaking. Cruise Saudi plans to create 50,000 direct and indirect jobs in Saudi Arabia by 2035, benefiting the local workforce. We are proud of our efforts to increase the employment of Saudis in a sector that traditionally relied on foreign employees, and we are committed to empowering women in the industry."
Cruise Saudi's mission to promote local employment and high-end luxury travel is putting Saudi Arabia on the map as a top destination for cruise enthusiasts and luxury travelers alike.
Sourced from ArabNews