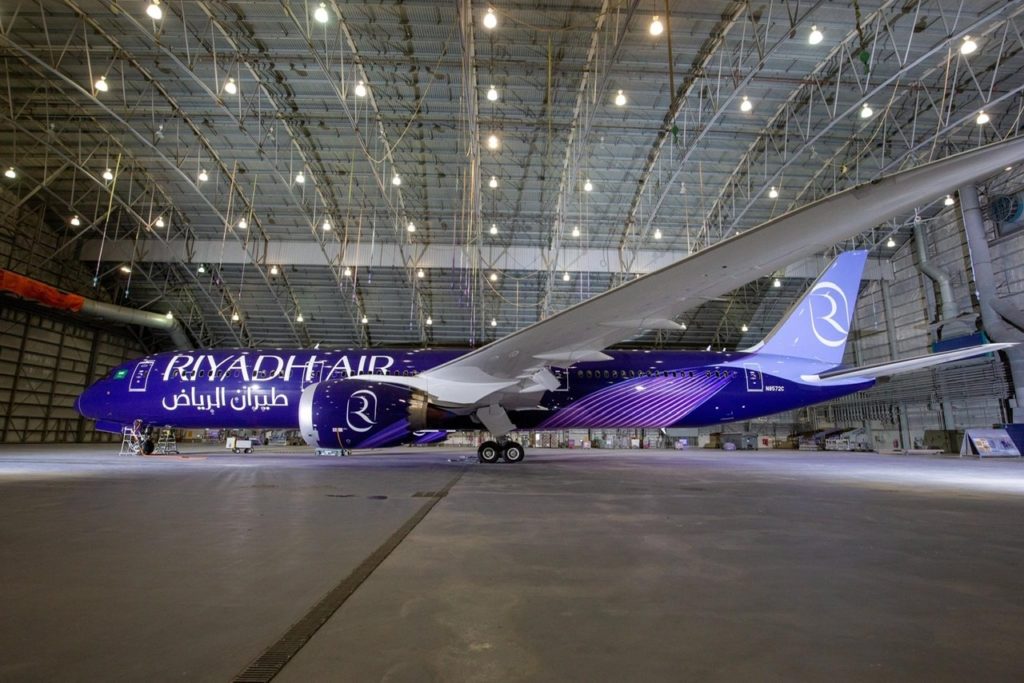 Riyadh Air, Saudi Arabia's upcoming national carrier, unveils regal purple livery on its first Boeing 787-9, symbolizing Saudi generosity and authentic hospitality, as it aims to compete with luxury airlines and become a global gateway for transportation, trade, and tourism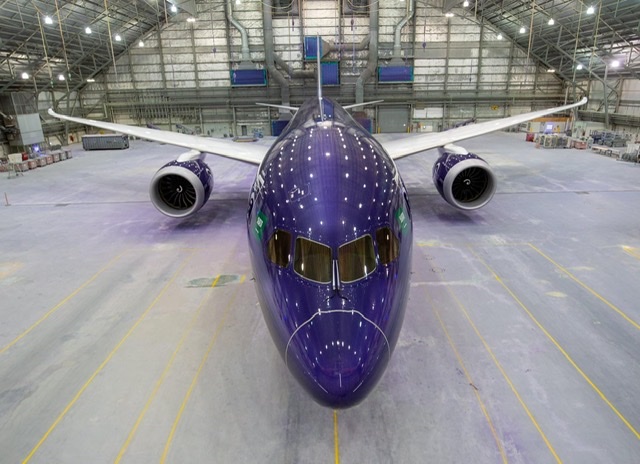 RIYADH Air, Saudi Arabia's eagerly anticipated national carrier, has unveiled the first of two stunning livery designs on its inaugural Boeing 787-9 aircraft. The airline's choice of regal purple, inspired by the lavender blossoms that adorn the Saudi Arabian landscape, is a symbol of Saudi generosity and authentic hospitality. Set to launch next year, Riyadh Air aims to compete with established luxury airlines such as Emirates, Qatar Airways, and Etihad Airways. With a firm order of 39 Boeing 787-9s and options for an additional 33, Riyadh Air plans to serve over 100 destinations by 2030, positioning itself as a leading global gateway for transportation, trade, and tourism.
Led by His Excellency Yasir Al-Rumayyan, Governor of the Public Investment Fund (PIF), Riyadh Air is poised to usher in a new era for the travel and aviation industry. As the airline's Chairman, Al-Rumayyan brings invaluable expertise and a strategic vision to the airline's operations. Joining him is Tony Douglas, a veteran with over 40 years of experience in the aviation, transportation, and logistics sectors, who has been appointed as the Chief Executive Officer. The senior management team, comprising both Saudi and international professionals, will ensure the highest standards of service and operational excellence.
With its hub based in Riyadh, the capital city of Saudi Arabia, Riyadh Air aims to become a world-class airline, setting new benchmarks for sustainability, safety, and cutting-edge technology. By adhering to global best practices and implementing the latest advancements in aviation, the airline is committed to providing its passengers with an exceptional travel experience. Riyadh Air's ambitious plans are not limited to offering luxury air travel alone; it also seeks to promote Saudi Arabia's rich cultural and natural heritage by attracting tourists from around the world. By acting as a catalyst for the Saudi National Transport and Logistics Strategy and the National Tourism Strategy, Riyadh Air aims to increase air transport options, cargo capacity, and international passenger traffic, thereby driving economic growth.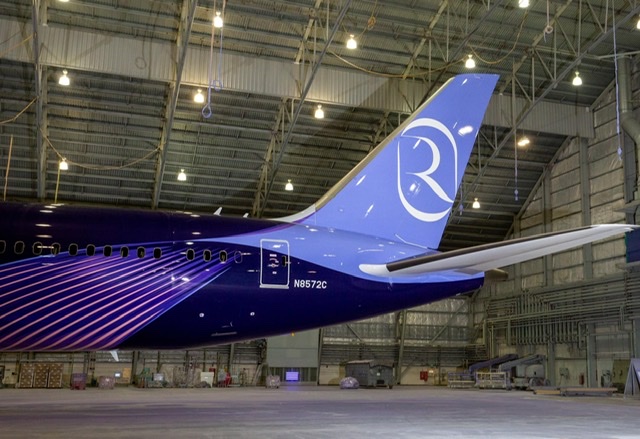 As a wholly owned subsidiary of the Public Investment Fund, Riyadh Air will leverage the financial capabilities and investment expertise of PIF to become a leading national carrier. This new national airline represents PIF's ongoing commitment to investing in strategic sectors that contribute to the diversification of Saudi Arabia's economy, in line with Vision 2030. Riyadh Air's establishment will not only add USD 20 billion to the non-oil GDP growth but also create more than 200,000 direct and indirect jobs, stimulating economic development across various sectors. With its dedication to authentic Saudi hospitality at its core, Riyadh Air is poised to offer a seamless journey to travelers while playing a pivotal role in shaping the future of the aviation industry in Saudi Arabia.
Sourced from A Fly Guy's Cabin Crew Lounge and Saudi Press Agency