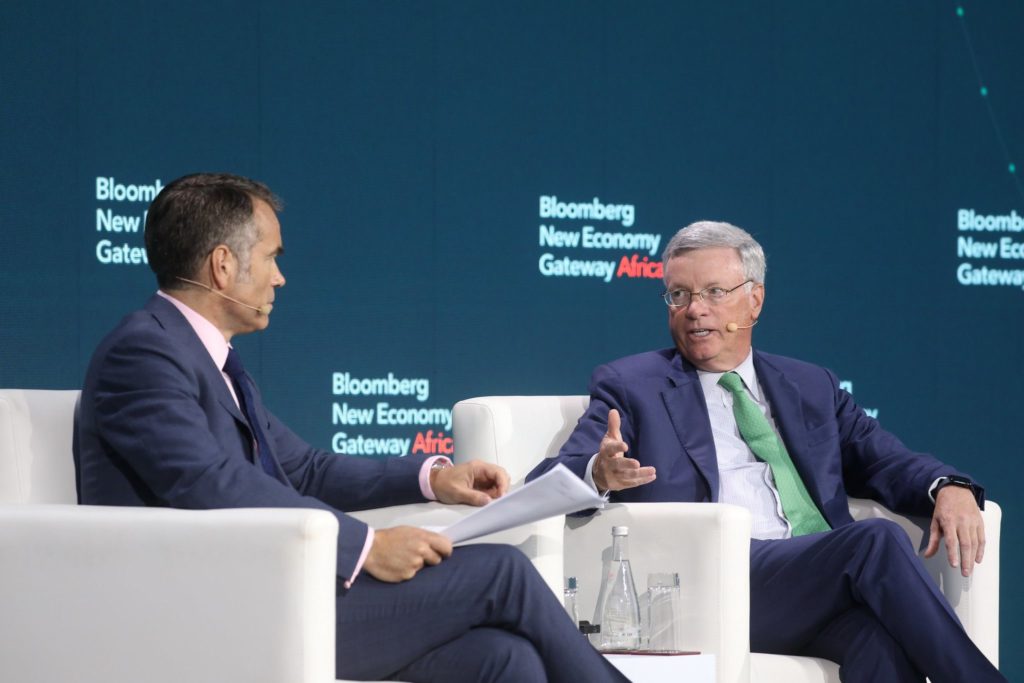 Visa launches the Africa Fintech Accelerator program, providing training, connections, and investment opportunities to up to 40 fintech start-ups annually, supporting Africa's digital transformation and fostering inclusive growth.
Visa, one of the world's leading digital payment companies, has announced a new initiative aimed at supporting Africa's fintech start-ups and entrepreneurs. The program, called the Visa Africa Fintech Accelerator, will provide training, connections, technology, and investment opportunities for up to 40 fintech companies each year.
The launch of the Africa Fintech Accelerator program comes as part of Visa's commitment to investing $1 billion in Africa's digital transformation and driving inclusive growth in the region. The program will offer a three-month intensive learning program focused on business growth and mentoring to selected start-ups. Following the completion of the program, Visa intends to provide capital investment to select participating businesses, as well as access to Visa technology and capabilities to accelerate their commercial launch.
Visa recognizes the vibrant fintech ecosystem in Africa, which brings together entrepreneurial talent and a young, digital-first population. The new Fintech Accelerator aims to support and scale the best fintech start-ups in Africa by providing them with expertise, connections, and investment opportunities.
By supporting these fintech companies, Visa aims to strengthen the payment ecosystem in Africa and drive innovation that addresses the unique challenges of the continent. This initiative will contribute to advancing Africa's digitization and expanding financial inclusion, aligning with Visa's corporate purpose to uplift everyone, everywhere by being the best way to pay and be paid.
Otto Williams, Head of Partnerships, Products and Solutions, Central Europe, Middle East and Africa at Visa, expressed enthusiasm for working with Africa's fintech entrepreneurs and shaping the future of money through the Visa Africa Fintech Accelerator. Visa has been actively collaborating with the fintech community in Africa, creating new programs and solutions to help fintechs scale and leveraging Visa's technology and partner ecosystem.
In addition to the Africa Fintech Accelerator, Visa has recently introduced several other business initiatives and programs to strengthen the payments ecosystem in Africa. This includes establishing local operations in countries like the Democratic Republic of Congo, Ethiopia, and Sudan, as well as launching the first Visa Sub-Saharan Africa Innovation Studio in Nairobi, Kenya. Visa has also introduced new technologies to enable digital payments, such as Tap to Phone, and has been actively partnering with innovators and entrepreneurs through the Visa Everywhere Initiative program.
Visa's commitment extends beyond business initiatives. The company has also launched programs to support women's empowerment, advance financial literacy, and foster collaboration with financial partners in various African countries.
Visa Everywhere Initiative (VEI), Visa's global open innovation competition, is another significant program that has attracted startups from around the world. Winners of VEI gain access and exposure to Visa's extensive network of partners in banking, merchant services, venture capital, and government sectors.
As Visa continues to invest in Africa's digital transformation, it aims to connect individuals, businesses, and economies through innovative, reliable, and secure payments. With the launch of the Visa Africa Fintech Accelerator, the company is poised to contribute significantly to the growth and development of Africa's fintech ecosystem, driving economic progress and financial inclusion across the continent.