Celebrating India's Healing Wisdom and Addressing Global Health Challenges at the Global Ayurveda Festival.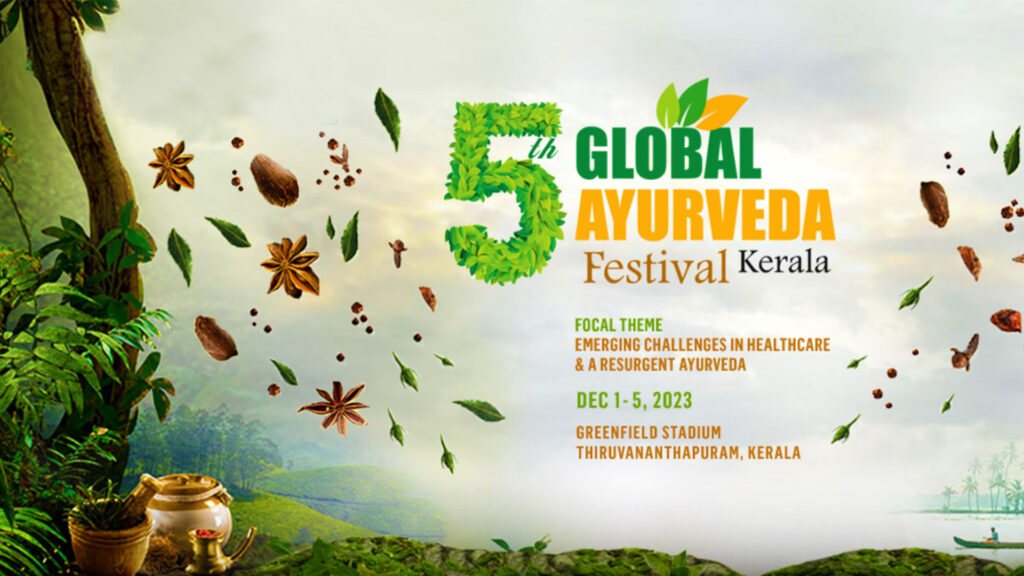 Originating from India, Ayurveda has transcended its regional boundaries to become an integral component of the nation's healthcare delivery system. This evolution positions Ayurveda to play a significant role in tackling global health challenges.
The Global Ayurveda Festival (GAF) 2023, scheduled from 1st to 5th December at the Greenfield International Stadium in Thiruvananthapuram, Kerala, centers around the theme: "Emerging Challenges in Healthcare & a Resurgent Ayurveda."
Now in its 5th edition, GAF stands as a testament to its global standing and its notable impact on the field of Ayurveda. The unwavering support and trust from the Ayurveda community have propelled this festival with a renewed sense of purpose.
GAF 2023 endeavors to establish Ayurveda's healing potential by emphasizing its underlying principles and demonstrating its versatile applications. It aims to engage the global community in the quest for comprehensive healthcare solutions, while also preparing young physicians to address emerging healthcare demands.
The festival serves as a platform to expand knowledge, facilitate research endeavors, foster collaborations, shape policies, and acquaint participants with global healthcare dynamics.
In recognition of the importance of continuous knowledge dissemination, we express our gratitude to the Ayurveda community for their steadfast support in making this event a reality.

Source & Photo Credit : https://gafindia.org/