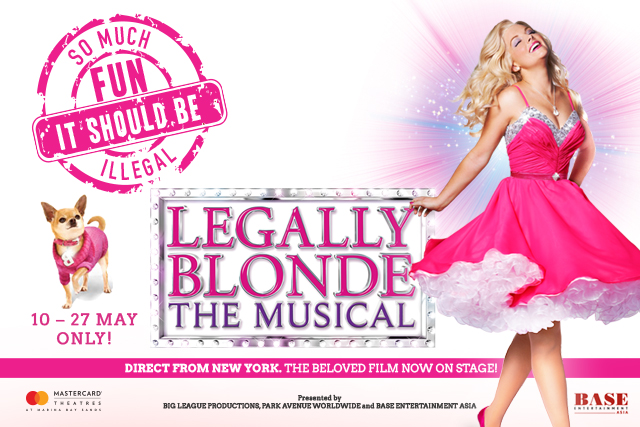 An interesting watch for high schoolers, law students and those seeking to enjoy a light evening out. "Legally Blonde – The Musical" from New York has a freshness and teenage feel to it.
Maris Fernandes who plays the lead character Elle Woods did justice to her role and the other supporting cast also managed to put up a fun show. The plot centered around how Elle Woods goes to great lengths to win back her boyfriend Warner including following him all the way to Harvard Law School, where her 'blonde looks' are seen at odds with the surroundings and other students.
While she is challenged, she is seen creating her space despite her persona looking at odds to the Harvard vibe.
Flurry of colours, great music and dance keeps the audience engaged. It is in Singapore for a short run from 10th – 27th May 2018, it's an interesting fun watch.
For tickets click here.