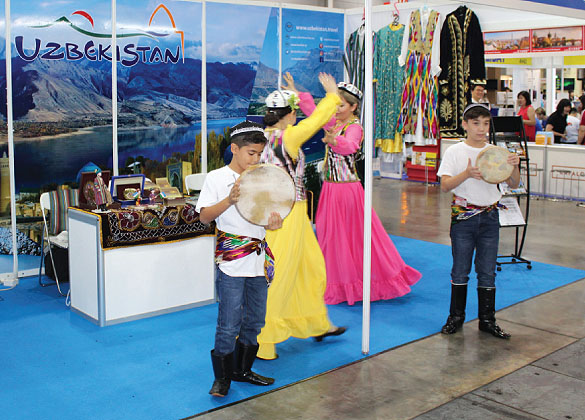 Singapore's premier holiday exhibition for consumers, NATAS Holidays 2018 Tourism Fair, had a treat in store for visitors – a showcase of traditional Uzbekistan dancing performances. The performances raised enormous interest and curiosity amongst the throngs of potential tourists who visited the Uzbekistan National Booth where the Embassy of the Republic of Uzbekistan in Singapore, jointly with representatives of the State Tourism Committee and Tashkent City Municipality, provided information and presentations on the country's tourism potential.
The country is famous for its historical cities of Samarqand, Bukhara and Khiva – the Pearls of the Great Silk Road as well as the carefully preserved ancient monuments of World Heritage – now under the protection of UNESCO. Other great draws for Singaporeans are its gastronomic tours and fabulous shopping at its East Bazaar's where handicraft workshops produce high quality silk and wool carpets, silk garments, suzanes, wooden and ceramic kitchen utensils.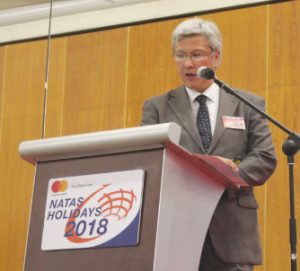 According to Uzbekistan's Ambassador in Singapore, HE Kakhramon Shakirov (pictured here right), for many visitors not familiar with the country's attractions visiting the Uzbekistan National booth is quite an eye opener as they discovered information about new destinations, a vast selection of travel choices in many areas for tourism explorations, including mountains, lakes, deserts and the promise of many gastronomic tourism adventures.