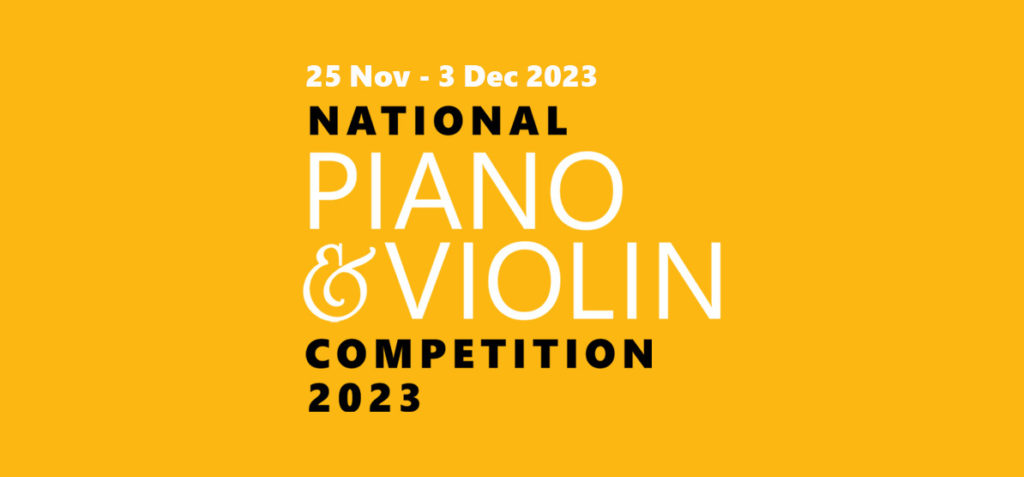 The most prestigious music competition in Singapore will begin accepting entries on May 2, 2023.
The highly anticipated National Piano & Violin Competition (NPVC), organized by the Singapore Symphony Group (SSG), returns for its 14th edition this year. The biennial competition, held at the Victoria Concert Hall and the Esplanade, is a well-known platform for discovering Singapore's best classical music talents.
The National Piano and Violin Competition (NPVC) is a nine-day event that runs from November 25 to December 3, and it consists of 24 live performance rounds across four piano and violin categories, with the Prize Winners' Concert & Prize Presentation Ceremony on the final show.
Participants will have the opportunity to perform in front of a diverse panel of adjudicators, including Christopher Park, Marianna Shirinyan, Noriko Ogawa for piano, and Erik Heide, Kevin Lin, and Yu-Chien Tseng for violin. Each category's top three winners will receive trophies, certificates, and cash prizes.
For the first time since COVID-19, the NPVC Orchestra will perform on stage alongside the Artist piano and violin finalists. Set pieces composed by Singaporean composer Terrence Wong will be performed by participants in the Senior and Artist categories for both piano and violin.
"Nurturing musical excellence remains an integral part of our mission at the SSG, and we are excited to present the 14th run of this national competition," said Mr. Kenneth Kwok, Chief Executive Officer of the Singapore Symphony Group. "We are excited to discover Singapore's next generation of musicians and give them a platform to shine."
All performances will be livestreamed on the YouTube channels of the Singapore Symphony and the Singapore National Youth Orchestra. Furthermore, most live competition rounds are open to the public for free. Tickets to the Artist Finals on the 2nd and 3rd of December, as well as the Prize Winners' Concert on the 3rd of December, will be $10 each. Dates for ticket purchases will be announced on the NPVC's official page.
The NPVC 2023 registration period begins on May 2 and ends on July 10 at 5 p.m. Please visit www.sso.org.sg/npvc for more information.