In the June of 2019, Singapore welcomed its newly appointed High Commissioner-designate of Sri Lanka – Ms Sashikala Premawardhane, designate of Sri Lanka. Her excellency now stands amongst the growing number of female representatives in the Ministry of Foreign Affairs (MFA). Her impressive background, pride in Sri Lanka, and passion for maintaining bilateral ties imply a successful tenure, and ensure a continued bond between Singapore and Sri Lanka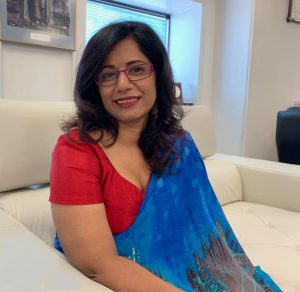 What were some of the main highlights of your previous postings, those prior to your mission in Singapore?
I joined the foreign ministry in 1998; my first posting was in Tokyo, followed by another in Canberra, Australia. I spent a lot of time in Sri Lanka handling different portfolios for the foreign ministry. Prior to my arrival here, I handled 2 directorates – I was Director-General of Policy Planning and Research, and Director-General of Ocean Affairs, Environment and Climate Change for the Foreign Ministry. The Ministry of Ocean Affairs, Environment and Climate Change was only recently established in 2017, and I am proud to say that I was its first Directory-General. In fact, during my tenure, we were able to have two international conferences that were focused on the freedom of navigation in the Indian Ocean, and establishing a working group for the Indian Ocean Rim Association Countries.

How would you describe Sri Lanka to Singaporeans looking to explore the country for the first time?
Sri Lanka cherishes its 2,500 years of written history, but our history goes far beyond that. A traveller would be able to experience the rich history of the country by visiting our UNESCO World Heritage sites. We also have beautiful wildlife; Sri Lanka is one of the most gorgeous hotspots of biodiversity in Asia. Just to give you an idea, the country is home to both the largest mammal on land, as well as the largest mammal in the sea – the elephant and the whale! If I were to capture the essence of it, I think that apart from being a beautiful country to visit, you would have a rich experience in terms of the culture, food, and how Sri Lankans treat visitors. We believe that anyone who comes to the country should leave with having had a good experience. Our brand is "So Sri Lanka," and I think that is the best way to describe the Sri Lankan experience in a nutshell. It can only be experienced first-hand. There are so many different countries to visit, but I hope that Sri Lanka will be one of those destinations. An added advantage to Singaporeans is that there are 31 flights a week connecting us, and it's a mere 4-hour journey!

What especially excites you about Singapore's story?
Something I find inspiring about Singapore is how very well organised and approachable it is. At any given event, there is always something to learn. The research capability in this country is tremendous, and I'm learning a lot just from being here. For example, the FinTech festival was phenomenal. Bringing in 60,000 delegates from all over the world, I think about 130 countries were represented? It was a brilliant opportunity. Not only did the delegates make vital contacts, but they also expressed to me that they gathered so much information on innovation and new technologies! I know I will be encouraging more delegations from Sri Lanka to come to Singapore and take back with them ideas on how we could collaborate, because there is a lot Sri Lanka can learn from this country. We are trying to find ways in which to grow, so we might be able to take back certain things that we have learnt from Singapore, particularly in some legal aspects, that are significant to Sri Lanka. Of course, we can't fit the exact same structure into Sri Lanka due to the difference in scale, but the core elements would still prove quite useful.

How would you refer to the stability of the Sri Lanka's economy, especially in terms of investment and trade relations?Sri Lanka, despite having had conflicts for 30 years (ended around 2009), grew at an average rate of about 4.5-5% GDP growth rate. We have had our struggles. Nevertheless, we have consolidated our economy, and our macroeconomic fundamentals are very good, as is our debt structure. Something we are quite proud of is that we always repay our debt. In addition to this, the National Export Strategy (NES) was launched in 2018, and we're focusing on several pillars regarding Singapore, especially tourism, IT, and IT-enabled sectors. As mentioned previously, the FinTech Festival was a success, and Sri Lanka was represented for the first time by 6 exhibitors and about 12 companies. So, IT and IT-enabled services will be a focus area for me during my tenure, apart from which we have a free-trade agreement with Singapore that covers both the goods and services sector. This is the first time Sri Lanka has signed an agreement that opens up to the services sector. We have quite the range of investments from Singapore from longstanding investments as well as those in real estate. Many smaller to medium scale industries from Singapore have also invested in Sri Lanka. Of course, there is always room for more, and we hope that investors find good returns from their investments in Sri Lanka. We have had some very strong support from the government of Singapore via major organisations like Enterprise Singapore, and the Ministry of Trade and Industry. We are very happy with the relationship we have and hope that it can expand in the future.
Terrorism continues to be a potential threat to all nations today. How do you think Sri Lanka and Singapore might collaborate to fight this threat?
One of the first countries to support us in the aftermath of the Easter Sunday attacks was Singapore. The two governments were very cooperative in the aftermath of the attacks, and that level of response really strengthens our ties. Several visits have also taken place here to understand how Singapore is dealing with similar threats. This kind of threat is global in nature; it can happen to any country. We were able to, in the immediate aftermath, take control really well within a very short space of time. Tourism is back and booming again. Our recovery and response time has been quicker than anticipated. Of course, we thank all our international partners for relaxing the travel advisories and encouraging people to visit Sri Lanka. The two governments especially, have proven to be in very close cooperation on the grounds of law, defence, and security. We have been very happy with the assistance that has been extended to us.

On the ground in Sri Lanka, what measures has the government taken to reduce the potential of a lapse?
In the aftermath, the military was called back to ensure the security of the people. At present, the emergency situation that was declared by the President has been lifted as Sri Lanka is now safe for travellers. An approved assessment was conducted, as it would be in any country, before the emergency announcements and travel advisories were lifted in order to ensure the safety of all. We have deployed additional security measures and strengthened our cooperation measures with many of our partners. In doing so, we continue to be maintain and advance ourselves in science and technology.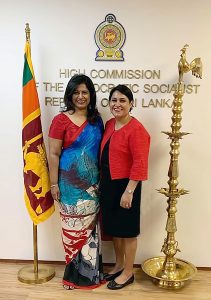 2020 is a very important year for Sri Lanka in Singapore as we celebrate 50 years of bilateral ties. What would you like to say about the 50 years that have gone by and the 50 years to come?
50 years of friendship is something that we can be very proud of. Honestly, our relationship goes far beyond that. I believe that it is the people-to-people connect that really brings Singapore and Sri Lanka together. Many individuals of Sri Lankan descent have been a part of Singapore's story, particularly when we were Ceylon, and not yet Sri Lanka. Many who migrated from Sri Lanka contributed significantly to independent Singapore. Looking back, I see a very good relationship between the two countries, and I believe that it can only get better.