The Saudi Embassy in SIngapore announced that it coordinating with the Singapore Government to distribute five tons of dates to foreign workers in the dormitories and isolation areas here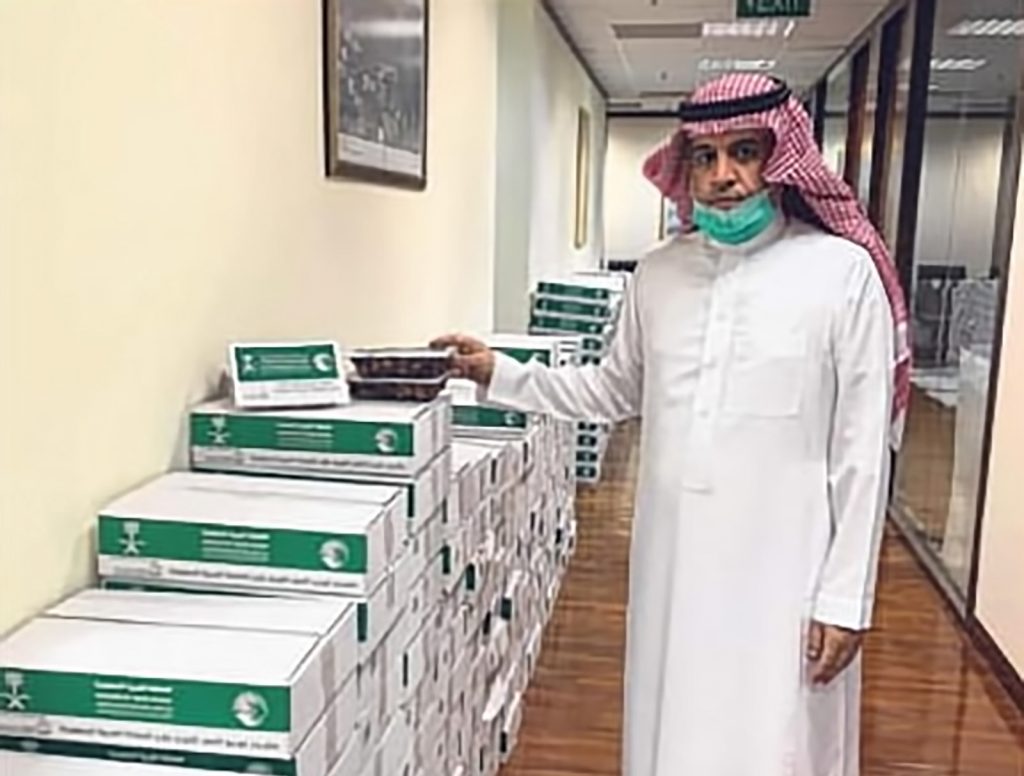 THE Ambassador of Saudi Arabia Embassy in Singapore, HE Saad Saleh Al-Saleh, said the mission is working with Singapore's Ministry of Manpower (MOM) to distribute the five tons of dates to the foreign workers' dormitories and isolation centres. This is on top of providing another 10 tons to mosques, community and civic centres here.
A statement released by the Embassy on 18th May 2020 said the gift of dates comes from the King Salman Humanitarian Aid and Relief Centre. The donation comes in the wake of other earlier distributions by the Embassy to foreign workers in Singapore. Three hundred occupants of the Kian Teck Dormitory in Chinsim Industrial Centre received prayer mats, dates and milk on 9th May 2020 that were distributed by Mr Zaqy Mohamad, Minister of State, Ministry of National Development & Ministry of Manpower.
The dates donation programme is the result of cooperation between MOM, the Islamic Religious Council (MUIS) and the NGO Alliance of Guest Workers Ogranisation (AGWO) and the Hope Initiative Alliance (HIA) movement.