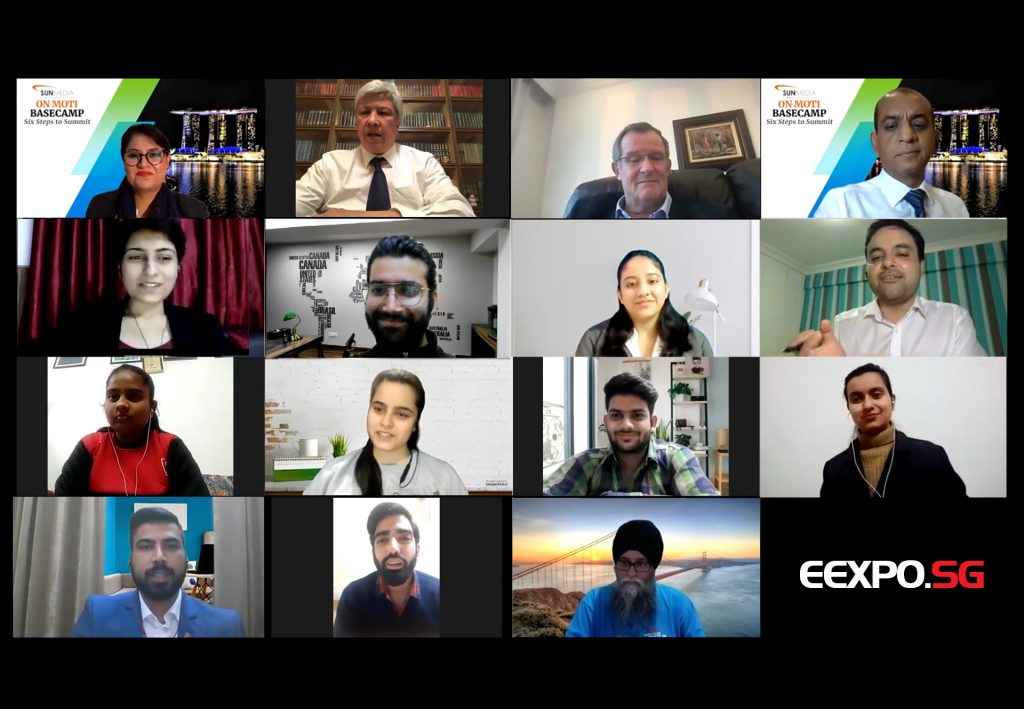 ON MOTI BASECAMP SIX STEPS TO SUMMIT Mentorship programme off to a great start
SUN Media Pte Ltd, the Singapore publishing house, well known for producing publications for foreign missions as well as the publisher of IN Diplomacy magazine, last night launched a unique Corporate Social Responsibility (CSR) initiative called ON MOTI BASECAMP Six Steps to Success. It has an international element and pays tribute to the company founder's late father who was born in Kashmir.
During the online inauguration ceremony Sun Media's Managing Director Ms Nomita Dhar explained that BASECAMP is a mentorship programme for initially Kashmiri Pandit youths aged 18 to 26, (Pandit refers to the Kashmir Valley where their families originally came from). She also said: "I wanted to start a scholarship programme in my late father's Omkar Nath Moti's name, but when I communicated with Vinivesh, one of the students from Jagti Camp (a Kashmir migrant camp in India), he said "We don't need a scholarship or money, we need knowledge and exposure". This sowed the seed of the BASECAMP project." Nomita is one of the programme's chief mentors along with Mr Sunil Dhar.
The BASECAMP programme was launched by Ambassador of Uzbekistan in Singapore HE Kakhramon Shakirov. In his inaugural speech, Ambassador Shakirov, said: " It is a great initiative that aims to sow the seed of learning in youth, who are the future of our world, which is always a great asset to invest in. Formal training from institutions when complemented with life lessons from mentors can have far reaching effects."
As mentioned earlier this initiative was first started to continue the legacy of Ms Nomita's father O.N. Moti who was a passionate proponent of education, learning and giving back: "This programme has been created in his memory and to keep his legacy alive, but the mentorship programme can offer greater possibilities for growth beyond just the Pandit youths, to hopefully something more international."
Mr Sunil Dhar, while sharing the road map of the Initiative said that the 6-month programme will be delivered through regular dialogue and completions with internal mentors and specially invited mentors who are specialists in their fields.
The nine students make up a diverse group with different skill sets and made an impressive pitch in their inaugural presentations. One of them, Mayur Koul, an engineering graduate, declared that: "Upon completion of the course, I would like to be a mentor to my juniors too." Yashika Mantoo, a chemistry graduate, beamed with confidence after being selected and quipped she was: "set to get the chemistry going."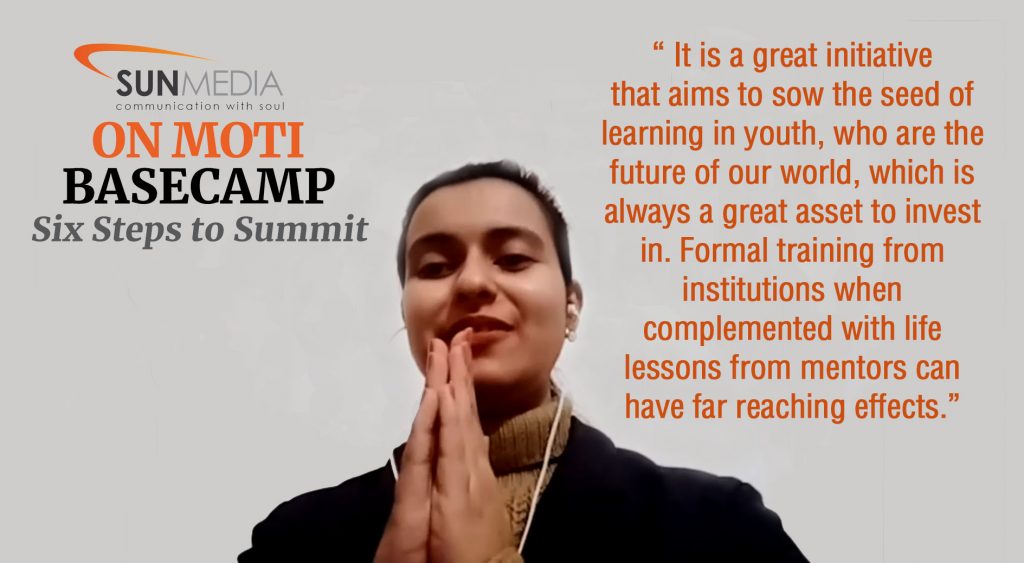 The mentors have a special role to play as the students will have weekly meetings and allocated time daily to get the complete benefit of this mentorship programme. "The participation and sharing by mentors from Australia, Singapore, UAE, Uzbekistan, was an eye opener; completely thrilled to realise we can reach the Summit of our dreams anywhere in the world, especially in this borderless world. We are grateful for the opportunity," said Sukriti, who is a Sanskrit Scholar.
The key note presentation at the at the inaugural session titled "Pushing Your Own Boundaries", was delivered by Special invited Mentor Mr Johan Burger, Executive Education Specialist at the UAEU College for Business and Economics. The community success story "Too Was There Once" was shared by Mr Paras Kher, an Assistant Vice-President of Credit Suisse who also shared some of his life lessons.