THE THREE NEW AMBASSADORS H.E.MARIO ANDREA VATTANI, H.E.SAMER ANTON NABER AND H.E. JUDIT PACH PRESENTED THEIR CREDENTIALS TO PRESIDENT HALIMAH YACOB ON 30TH NOVEMBER
H.E.MARIO ANDREA VATTANI AMBASSADOR TO SINGAPORE ITALIAN REPUBLIC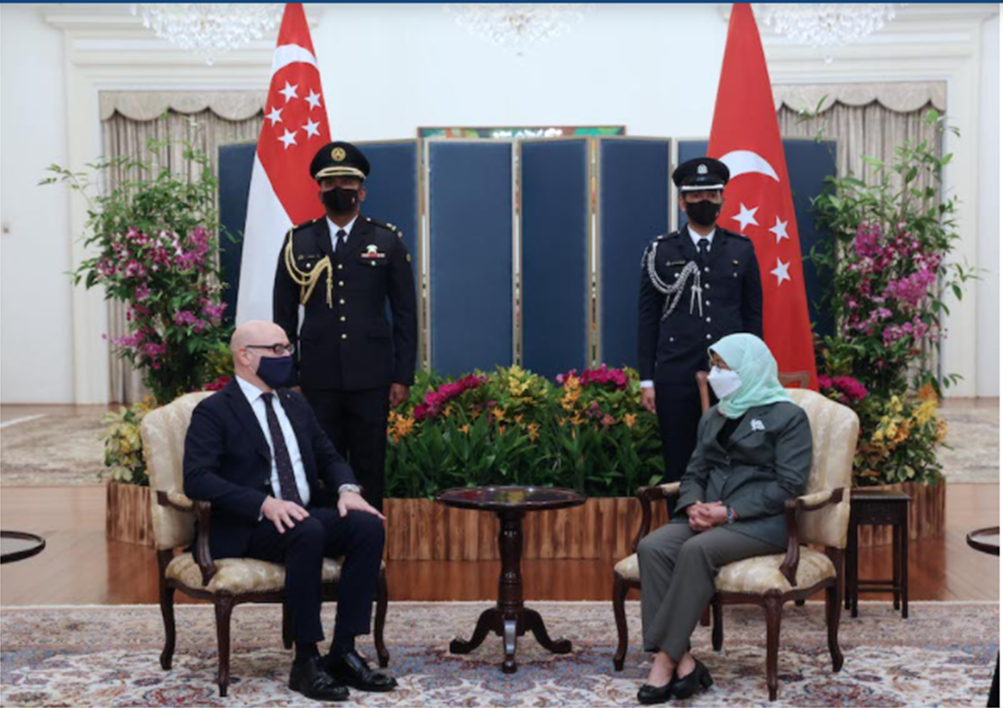 Prior to Ambassador Mario Andrea Vattani's accreditation to Singapore, he served in the Ministry of Foreign Affairs as Coordinator for EU-Asia Pacific, and was also in charge of Italy's relations with regional organisations such as the Indian Ocean Rim Association (IORA) for which he served as National Focal Point, and ASEAN. He concurrently serves as Ambassador of Italy to Brunei Darussalam.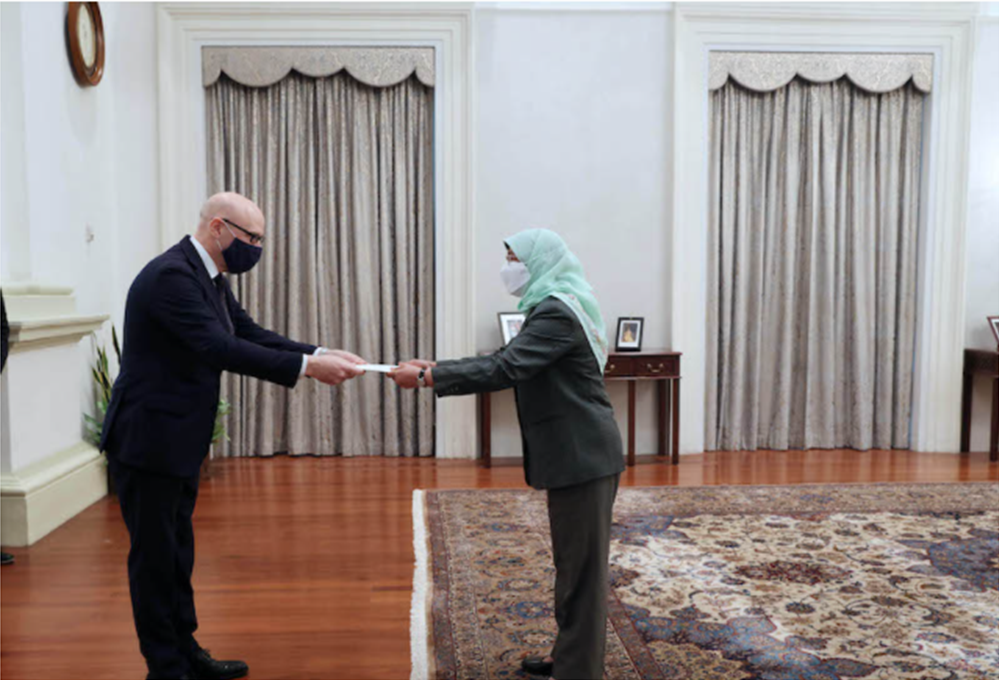 Ambassador Vattani entered the diplomatic service in 1991. He has served in the United States and Egypt both in the economic and consular field. He has also served in Japan with a focus on economic and cultural relations. Ambassador Vattani was diplomatic advisor to the Minister of Agriculture from 2001 to 2003, and to the Mayor of Rome from 2008 to 2011.
Ambassador Vattani is fluent in the Japanese language and was guest researcher in the Institute of Japanese Identity at Takushoku University in Tokyo. In 2003, he participated in the ETP Japan programme of the European Union. He has published two novels with Mondadori publishing house, and his essay "Svelare il Giappone" (Unveiling Japan) published in 2020 by Giunti, won the "Antonio Semeria Casino Sanremo" and the Premium International Florence Seven Stars literary awards. He has collaborated with Il Foglio, Libero, Tempi and with other Italian daily newspapers and online publications, dealing with cultural, political and historical issues, especially Asia. He was a member of the Council of the National Union of Diplomats (SNDMAE).
Ambassador Vattani is married with two children.
H.E.SAMER ANTON NABER AMBASSADOR TO THE REPUBLIC OF SINGAPORE HASHEMITE KINGDOM OF JORDAN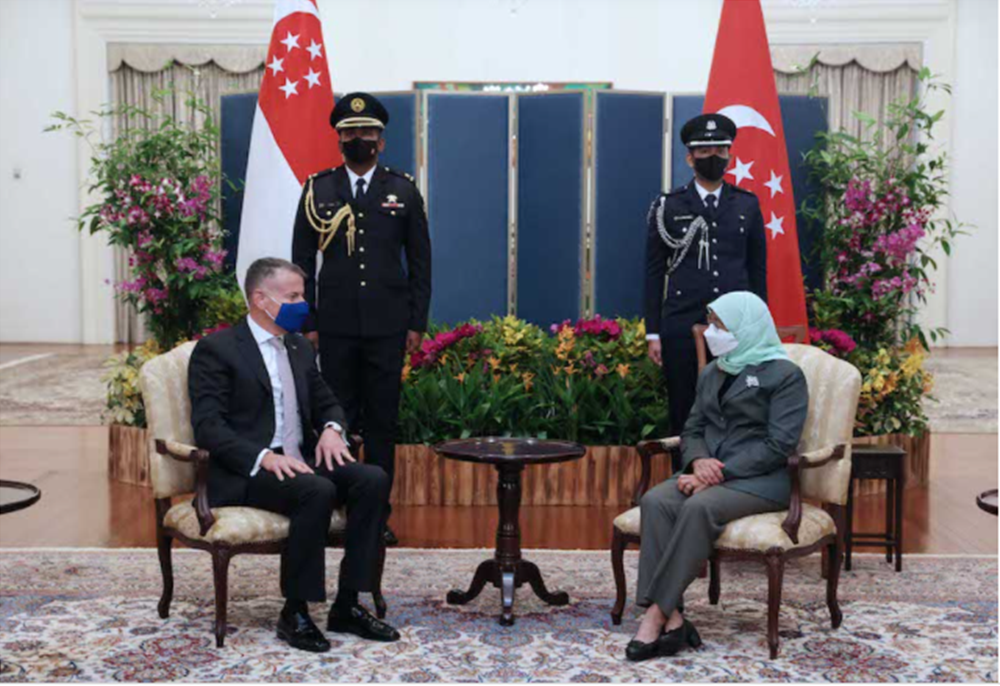 Mr. Samer Anton Naber is the Ambassador Extraordinary and Plenipotentiary of the Hashemite Kingdom of Jordan to the Republic of Singapore.
Throughout his diplomatic career, Ambassador Samer Anton Naber has held several leadership positions at the Ministry of Foreign Affairs. These include: (a) Director of the Policy Planning Department from 2020 to 2021; (b) Director of the European Affairs Department from 2017 to 2020; (c) Director of the Peace Negotiations Coordination Bureau from 2011 to 2013; (d) Director of the North America Department from 2009 to 2011; and (e) Director of the Legal Department from 2001 to 2004.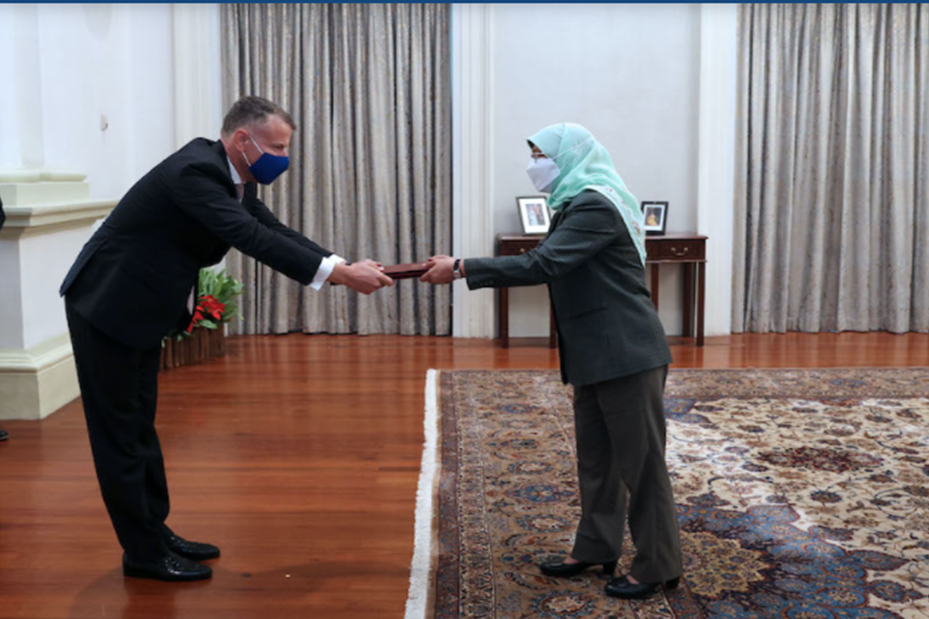 Ambassador Samer Anton Naber served as Minister Plenipotentiary representing Jordan at the UN Security Council in New York from 2014 to 2015, with a special focus on UN sanctions and humanitarian affairs. He was also a political and legal officer at Jordan's UN Mission earlier in his career. He has held several posts in Washington D.C, most recently as a Distinguished Fellow at the International Republican Institute (IRI), advising on Middle East and North African regional issues, as well as head of political affairs at the Embassy of Jordan in Washington D.C. Ambassador Samer Anton Naber represented Jordan at numerous international conferences and forums including the UN Beijing +5 International Women's Conference, UN Social Development +5 Summit, UN Drug Summit, International Court of Justice proceedings and UNESCO Executive board meetings.
Ambassador Samer Anton Naber holds a B.A. in Political Science & Economics with distinction from the University of Jordan (1992) and an M.A. in International Law from the University of Hull, United Kingdom (1994). He is the recipient of Jordan's Istiklal (Independence) medal of the First Order from His Majesty King Abdullah II Ibn Al-Hussein.
Ambassador Samer Anton Naber is married and has two children. He is passionate about humanitarian and gender issues, and is an avid hiker/rock-climber.
H.E. JUDIT PACH AMBASSADOR TO SINGAPORE
HUNGARY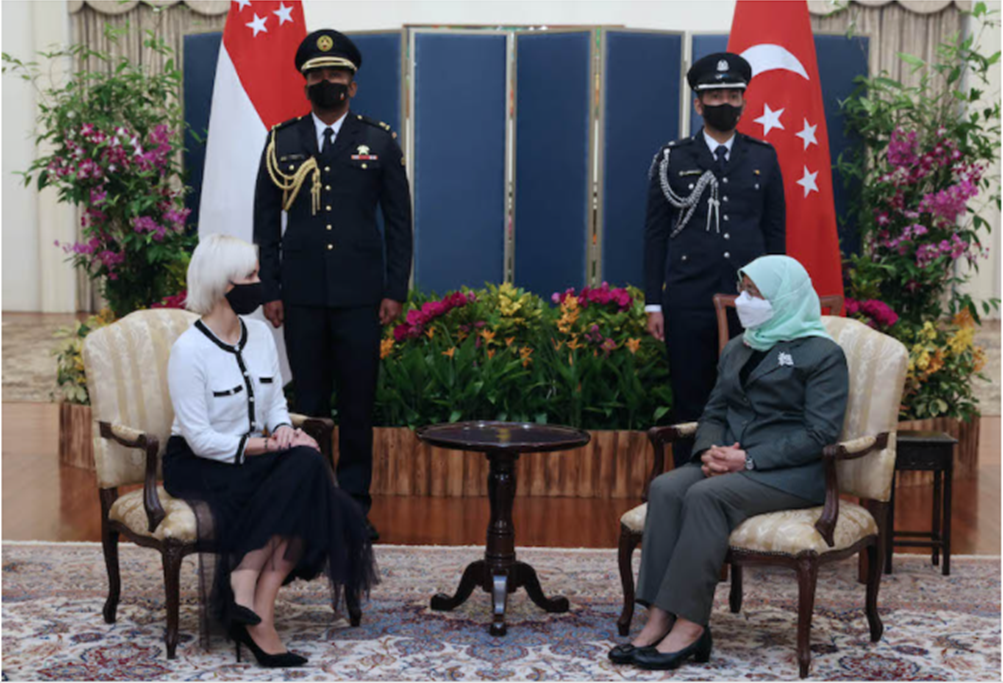 Ms Judit Pach has been active in the international field for over 15 years. She earned her first degree from the Faculty of Economic Diplomacy and International Management of the Budapest Business School, and shortly after finished her studies at the Institute of Modern Languages at the Université March Bloch de Strasbourg, from which she graduated as an interpreter.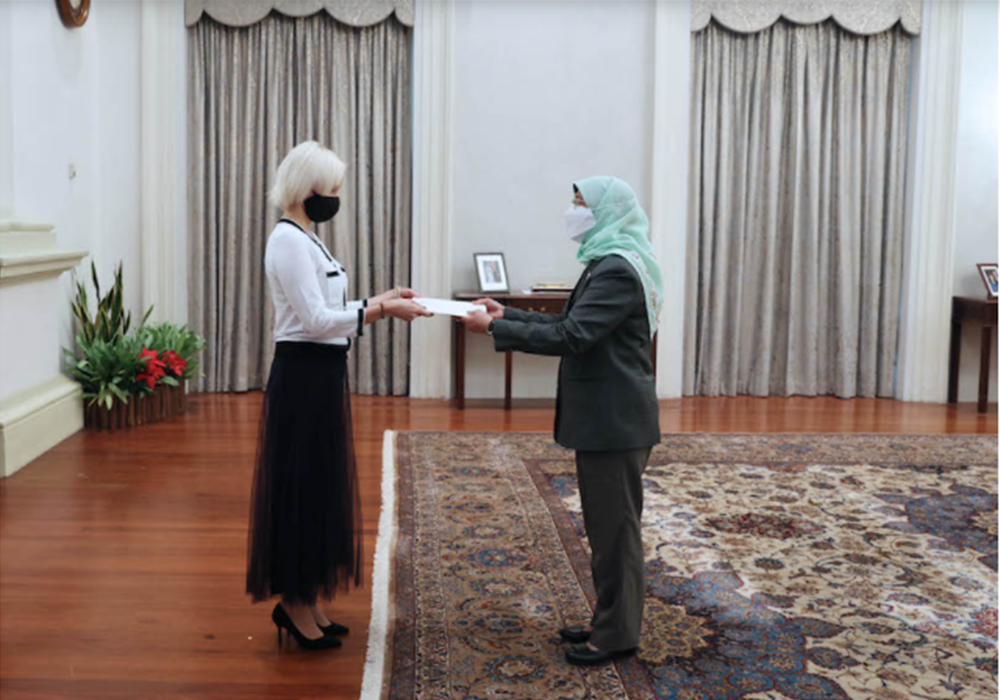 From 2005 to 2011, Ambassador Pach served as the Chief of Press and Spokesperson of the President of Hungary. In 2011, she was appointed Chief of the Cabinet to the Minister of State for Development Policy at the Hungarian Ministry for National Development. Following the restructuring of the government in 2012, she headed the newly established International Communication Office at the Office of the Prime Minister until 2014.
Prior to her accreditation to Singapore, she was the Ambassador of Hungary to Indonesia, East Timor and ASEAN.
In recognition of her achievements over her career, Ambassador Pach received awards from the Hungarian Minister for National Development and the Hungarian Minister of Foreign Affairs and Trade. She also holds state decorations from Belgium, Lithuania, and Poland.
[All photos to be credited to: Ministry of Communications and Information, Singapore]