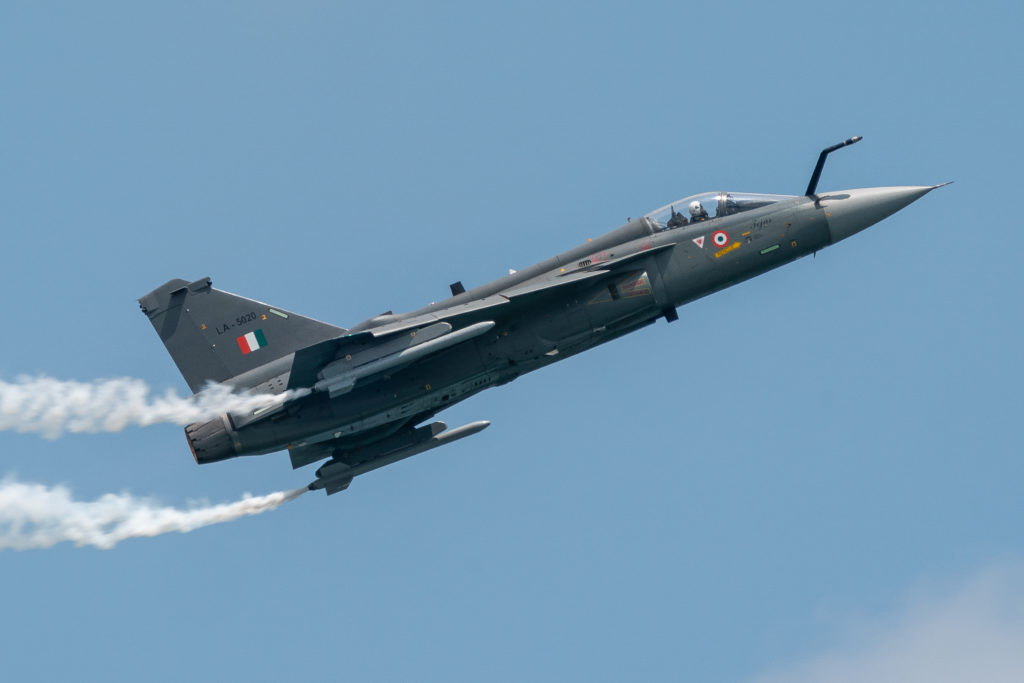 The Indian Air Force HAL Tejas LCA made its impressive debut at the Singapore Airshow and showed the determination of the nation to develop its own aircraft completely within the country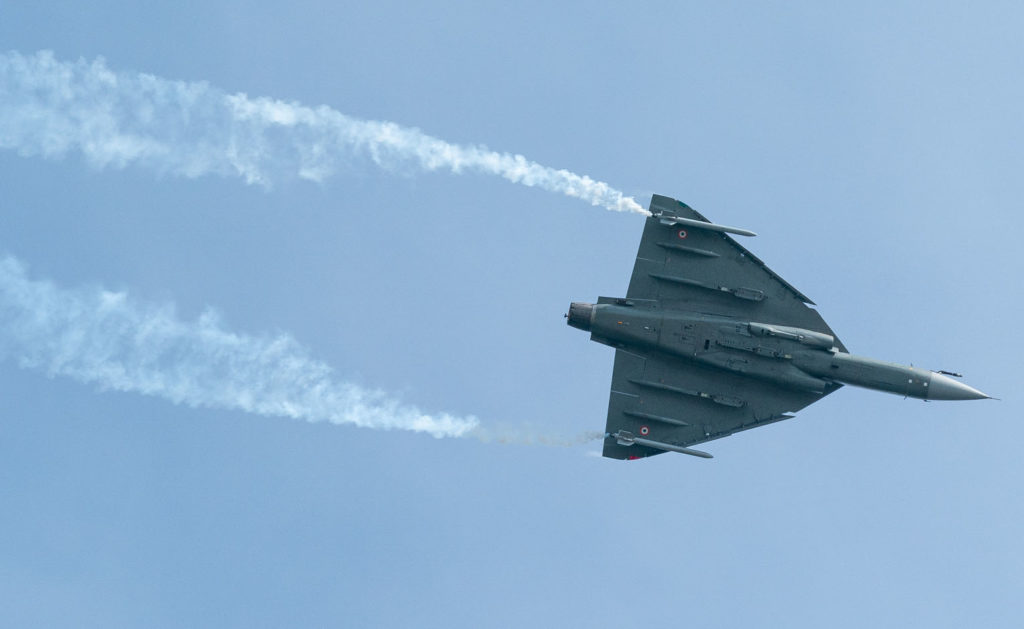 INDIAN Air Force HAL Tejas LCA is India's lightest smallest supersonic combat fighter jet that wowed the spectators and viewers during the spectacular aerial display at the Singapore Airshow 2022, the largest stellar airshow in Asia.
Living by the mantra – Atmanirbhar Bharat Abhiyaan or Self-reliant India, a campaign envisaged by the Hon'ble Prime Minister Shri Narendra Modi for the country and its citizens to be independent and self-reliant in all senses, the HAL Tejas LCA is Indian indigenously designed, developed and manufactured entirely in India.
Produced by the Aeronautical Development Agency with Hindustan Aeronautics Limited for the Indian Air Force, HAL Tejas LCA every component, engine and parts are sourced from over 600 companies in the Indian aerospace eco system.
Tejas unique double delta design is equipped with state-of-the-art avionics sensor suite, open architecture mission system, air to ground weapons, AESA radar, beyond virtual range missile, electronic warfare, air to air re-fueling, making it stand out as an exceptional operational performance combat aircraft.
HAL Tejas LCA has a top speed of 1.6 Mach and certified through extensive rigorous testings and intensive flight hours. It passed all clearance, crashed practices on Airforce and Navy training sessions during optimal and extreme weather conditions, withstanding all experiments, upholding its status as an extraordinary supersonic combat jet.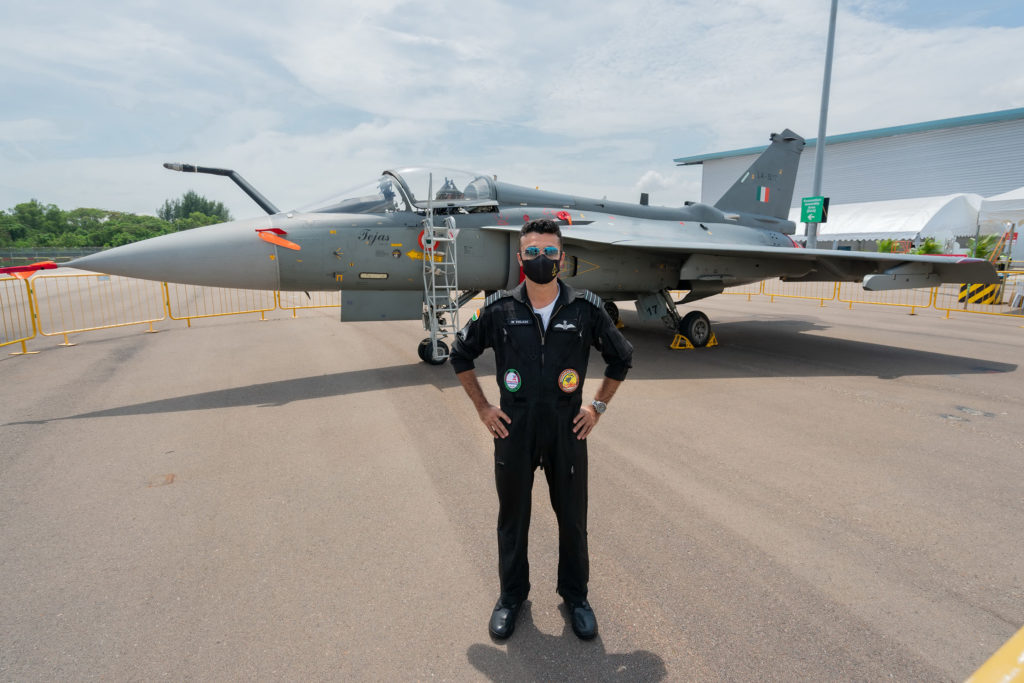 Airshow Pilot
Indian Air Force goup Captain Manish Tolani and veteran of 20 years flew HAL Tejas LCA during Singapore Airshow was very impressed with the capabilities and the abilities of the fighter jet to performed exceptionally well, ensuring good combat maneuvering, accomplishing aerial stunts showcase during the different weather and skies conditions, visibilities and low level display with stunning sea views environment..
Indian Air Force HAL Tejas LCA have performed and participated at Sri Lanka National Day Parade, Airshows in Dubai, Singapore and Langkawi in addtion to Bahrain expo.
Atmanirbhar Bharat Abhiyaan Indian Air Force HAL Teja!
---
PICTORIAL Treat – TEJAS Combat Fighter Jet
INDIA'S supersonic 'ambassador' at this year's Singapore Airshow presented an impressive aerobatic display and showed what the nation has accomplished in building an operational 100% Make in India combat jet fighter!