HIS EXCELLENCY LAHCENE KAID SLIMANE ALGERIA'S AMBASSADOR TO SINGAPORE PRESENTED THEIR CREDENTIALS TO PRESIDENT HALIMAH YACOB AT THE ISTANA ON 13 DECEMBER 2022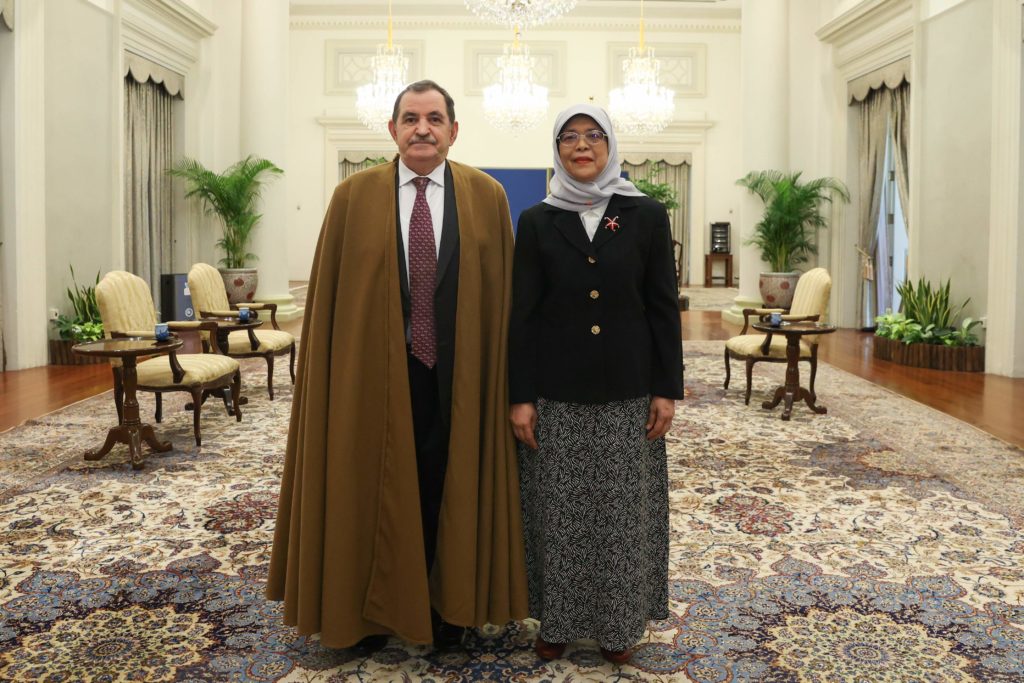 HIS EXCELLENCY LAHCENE KAID SLIMANE
AMBASSADOR TO SINGAPORE
PEOPLE'S DEMOCRATIC REPUBLIC OF ALGERIA
Ambassador Lahcene Kaid Slimane is a career diplomat. He was appointed Ambassador of the People's Democratic Republic of Algeria to the Republic of Indonesia in 2021, and is concurrently accredited to the Republic of Singapore, Negara Brunei Darussalam and ASEAN.
Prior to this, Ambassador Kaid Slimane was the Ambassador Counsellor in the Cabinet of the Ministry of Foreign Affairs, Director General of Resources, Ambassador to Namibia and General Consul at Strasbourg.
Earlier in his career, Ambassador Kaid Slimane has also worked at the Republic's Presidency and Ministry of Foreign Affairs as Director in several departments, including Human Resources, Protocol Affairs, Bilateral relations with Africa and with Southeast Asia-Oceania.
Ambassador Kaid Slimane graduated from the National School of Administration in Algiers in 1979. Ambassador Kaid Slimane is married and has four children.