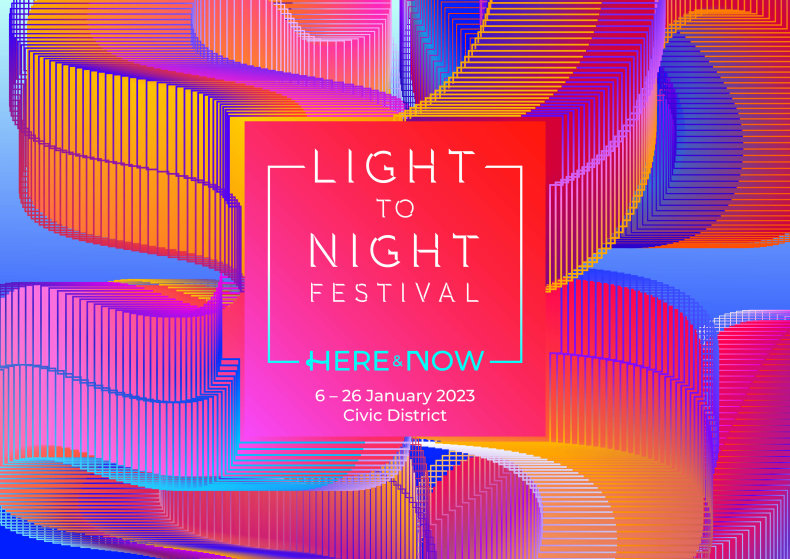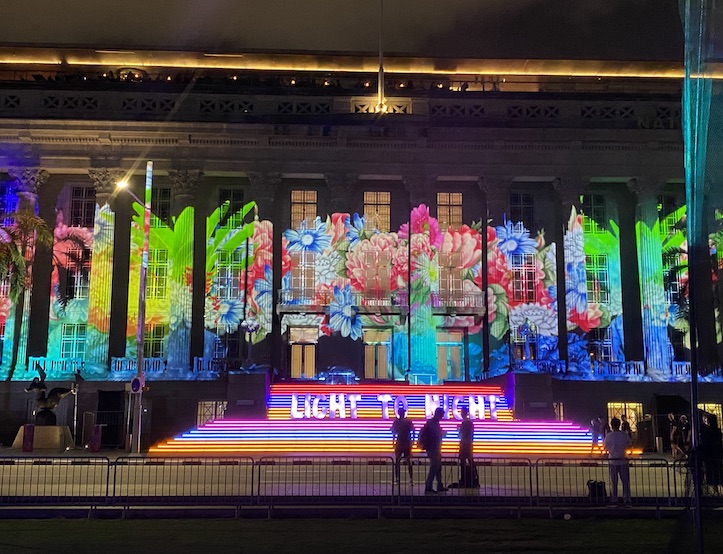 The Light to Night Festival is back from 6-26 January 2023 in the Civic District. Light to Night 2023 embraces the theme of 'Here and Now' and explores what it really means to be in the present. The festival allows people to reflect on contemporary issues through freshly commissioned pieces by local and international artists in the Civic District. The festival is inspired by the act of responding to one's time and the environment through art.
The festival offers opportunities for impromptu and fleeting interactions with art as well as brief periods of reflection on the world and who we are at this moment through a number of multidisciplinary programs.
The Light to Night Festival is organized by National Gallery Singapore in collaboration with its Civic District partners. Highlights of the Light to Night Festival 2023 include the iconic Art Skins on Monuments (the biggest facade light show in Singapore), live performances, and large-scale day-to-night art installations. The Art X Social festival market also returns with over 50 booths of arts and crafts, food and beverage, workshops, and more. Admission to the Light to Night Festival 2023 is free, and there are programs on from as early as 10 am until midnight.
Artists line ups are Dawn Ng, Access Path Productions & RJ Thomson, Sai, Atelier Sisu, Studio McGuire, Han Sai Por x Flex Chew, Lolay x KABORED, Budi Agung Kuswara x Studio Batu, Ari Dykier, Felix Frank, and NYP SDM (Experimental Image Making).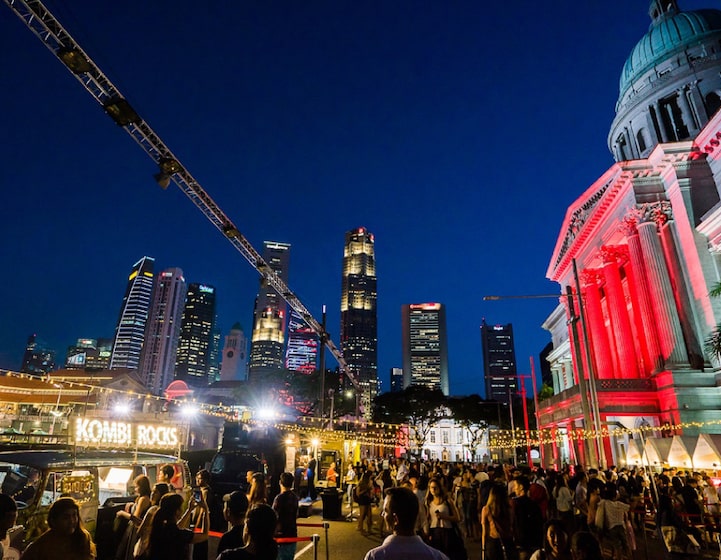 Source: Singapore Art Week, Sassy Mama, and Light to Night