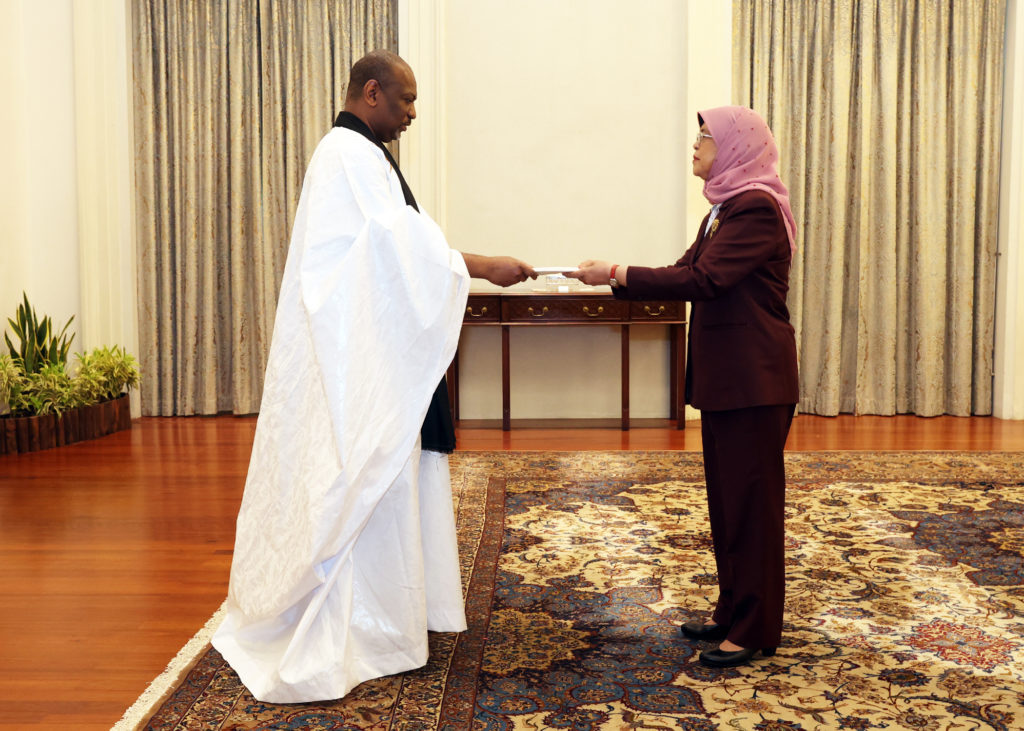 On 14 February 2023, H. E. Samba Mamadou Ba, Ambassador of Mauritania, presented his credentials to Singapore President Halimah Yacob
Ambassador Samba Mamadou Ba is a career diplomat serving as the Islamic Republic of Mauritania's Ambassador to Japan, with concurrent accreditation to Singapore. From 2019 to 2021, he was Mauritania's Ambassador to the United States, and from 2017 to 2018, he was the Ambassador to Sudan and Central Africa (resident in Khartoum).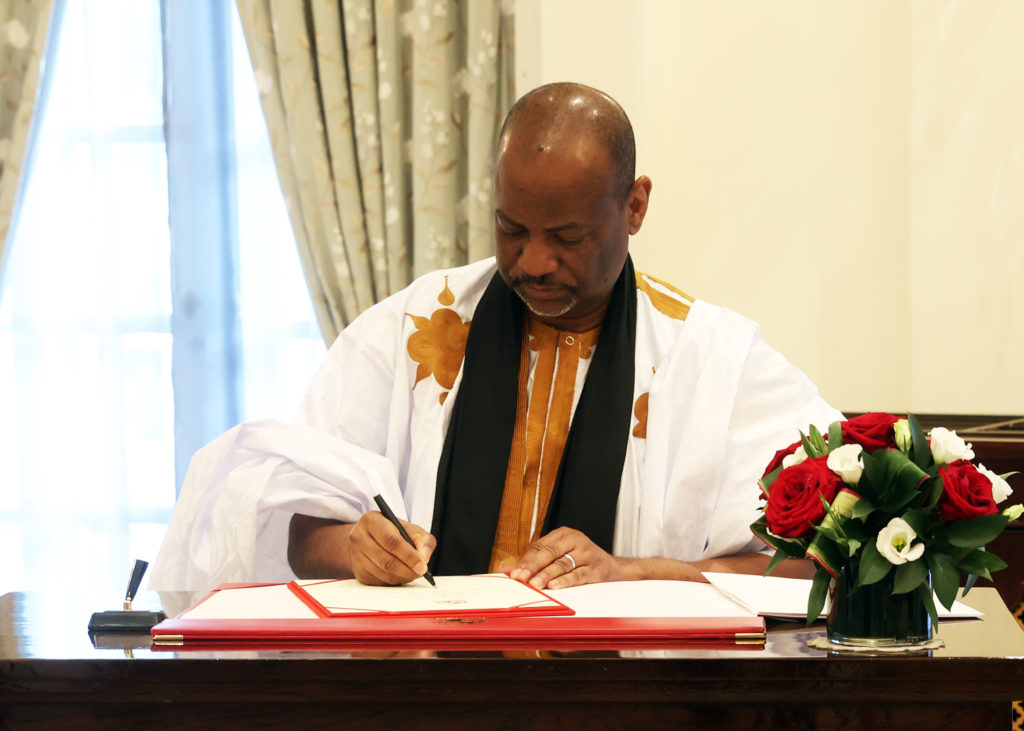 From 2013 until 2017, Ambassador Ba was the Director of International Cooperation at the Mauritanian Ministry of Foreign Affairs. Ambassador Ba served as a General Commissioner for the Promotion of Private Investment advisor from July 2007 to October 2007 before entering the Mauritanian Foreign Service.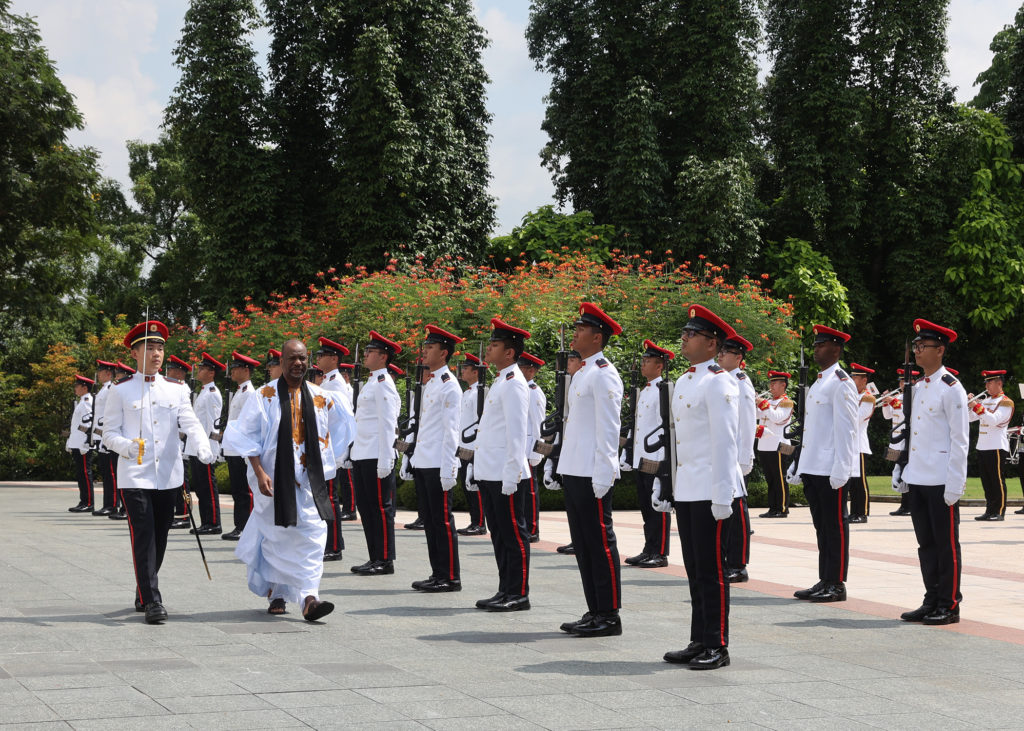 In addition to a degree in English literature and civilization from the University of Nouakchott in Mauritania, Ambassador Ba also holds a bachelor's degree in international relations and diplomacy from Ohio State University in the United States.
Sourced from Singapore MFA