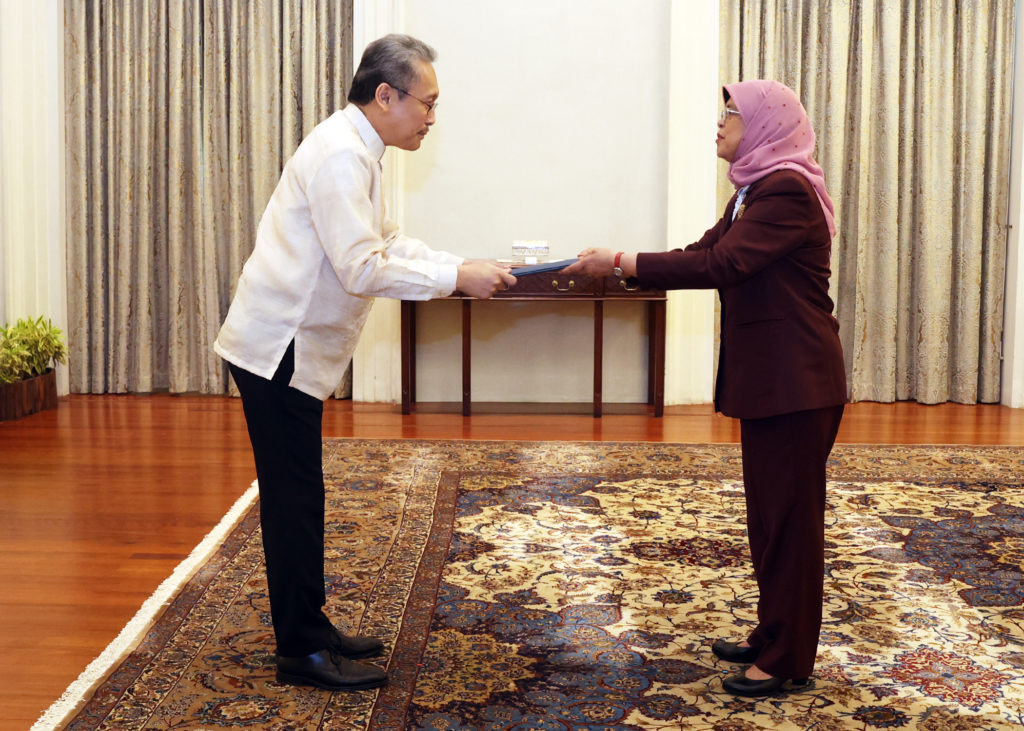 On 14 February 2023, H. E. Medardo Antonio Gonzales Macaraig, Ambassador of Philippines, presented his credentials to Singapore President Halimah Yacob
Ambassador Medardo Antonio G. Macaraig is a career diplomat who has worked for the Philippine Department of Foreign Affairs for over thirty years (DFA). He was the Assistant Secretary for the DFA's Office of Asset Management and Support Services prior to his assignment as Ambassador to Singapore.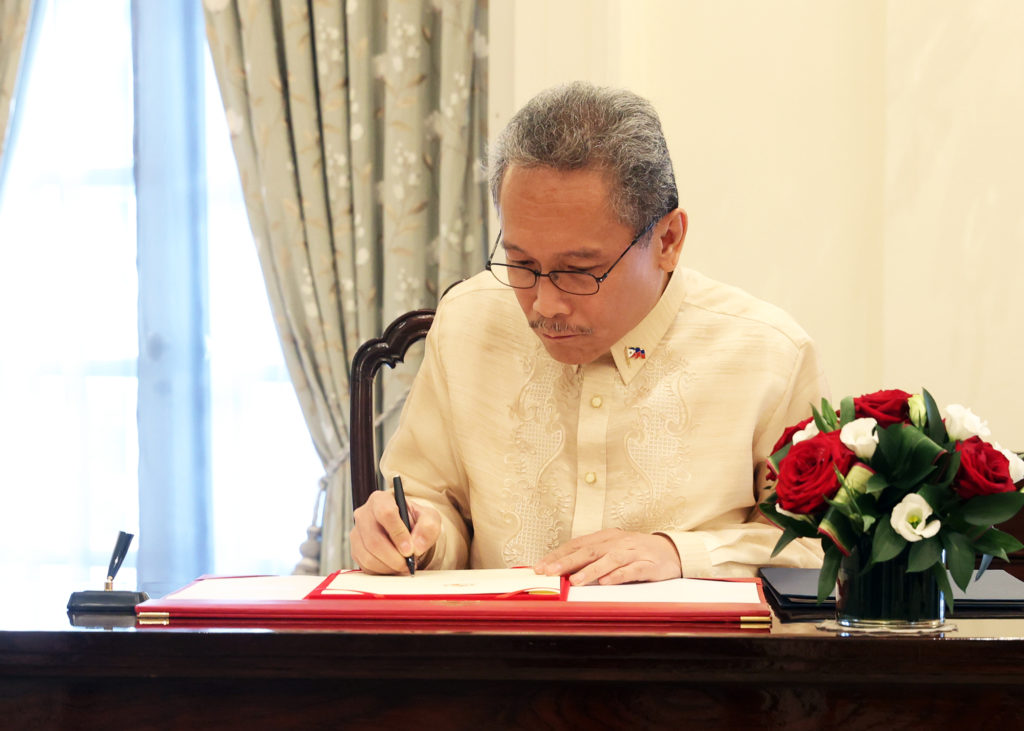 Ambassador Macaraig has held a variety of roles in Manila and overseas. He formerly served as Minister and Consul General at the Philippine Embassy in Kuala Lumpur, Malaysia, as Consul General at the Philippine Consulate General in Saipan, Commonwealth of the Northern Mariana Islands, and as Second Secretary and Consul at the Philippine Embassy in Ottawa, Canada. He was Senior Special Assistant to the Undersecretary for Administration at the DFA in Manila, as well as Executive Director of the Office of Personnel and Administrative Services, Acting Director of the Property, Maintenance, and Transportation Division, and Conference Officer of the APEC-National Organizing Commission-Executive Committee. He worked at the Metropolitan Manila Commission before joining the DFA (later renamed the Metropolitan Manila Authority).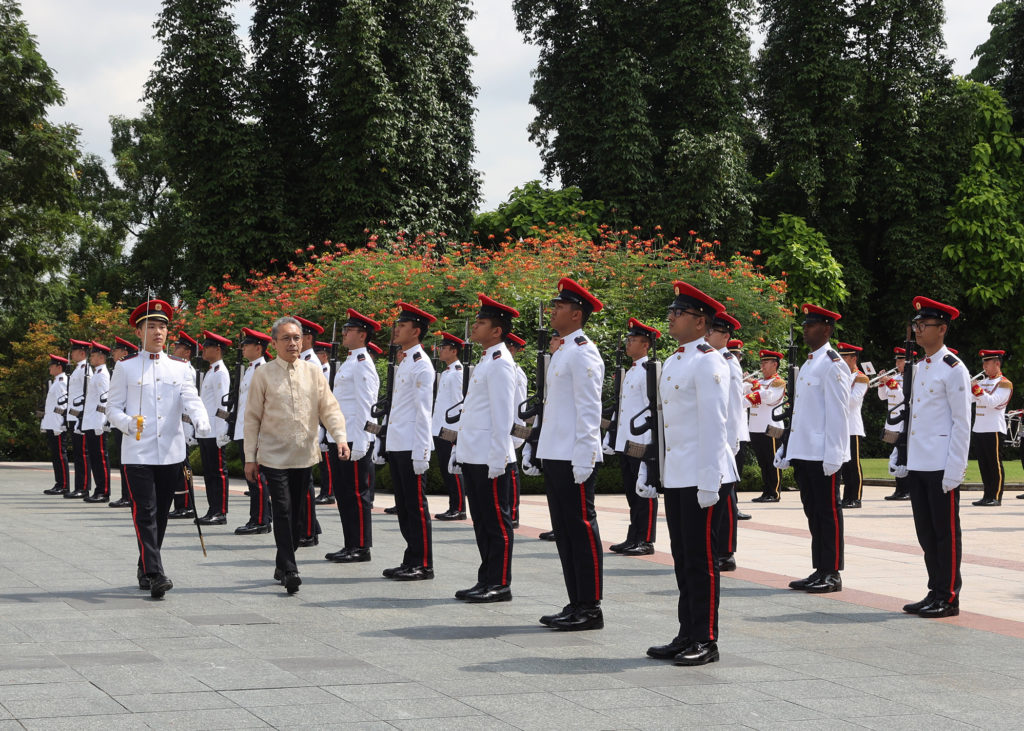 Ambassador Macaraig graduated with honors from the University of the Philippines in Diliman, Quezon City, with a Bachelor of Science in Architecture. He is a widower with two children, Anna Patricia and Raissa Marie, from his marriage to the late Teresa Roselyn Salvio Macaraig.
Sourced from Singapore MFA