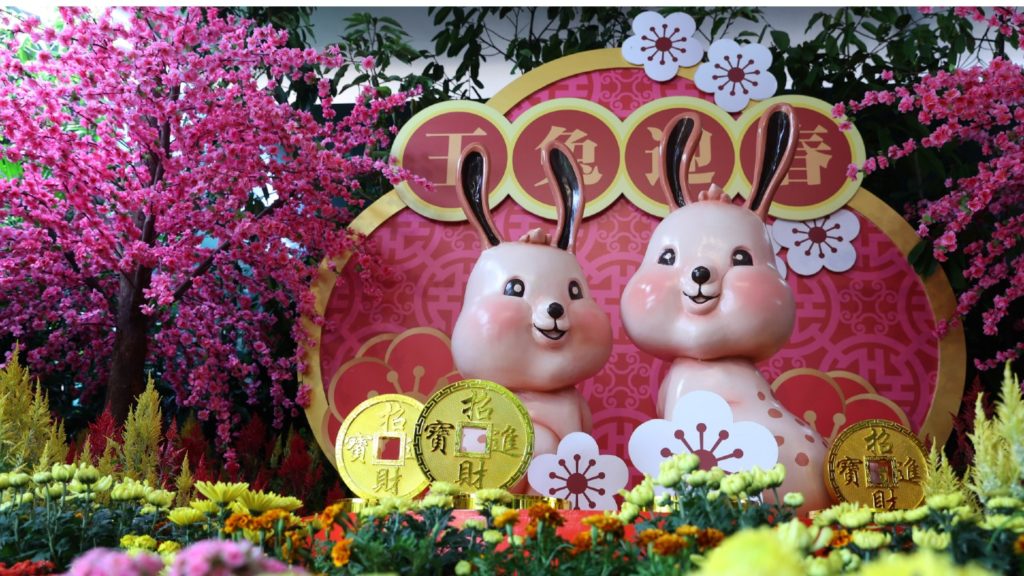 PM Lee Hsien Loong's speech on wishing a happy Chinese New Year in 2023
"Chinese New Year arrives early this year. We just welcomed 2023 and will be gathering with our loved ones tonight to usher in the Year of the Rabbit.
After nearly three years of battling the pandemic, I am glad that we can fully resume our Chinese New Year celebrations. I am sure this year's festivities will be especially meaningful for many. The Lohei will be tossed extra high, cheers of "Huat ah" will be extra loud, and family gatherings extra joyous.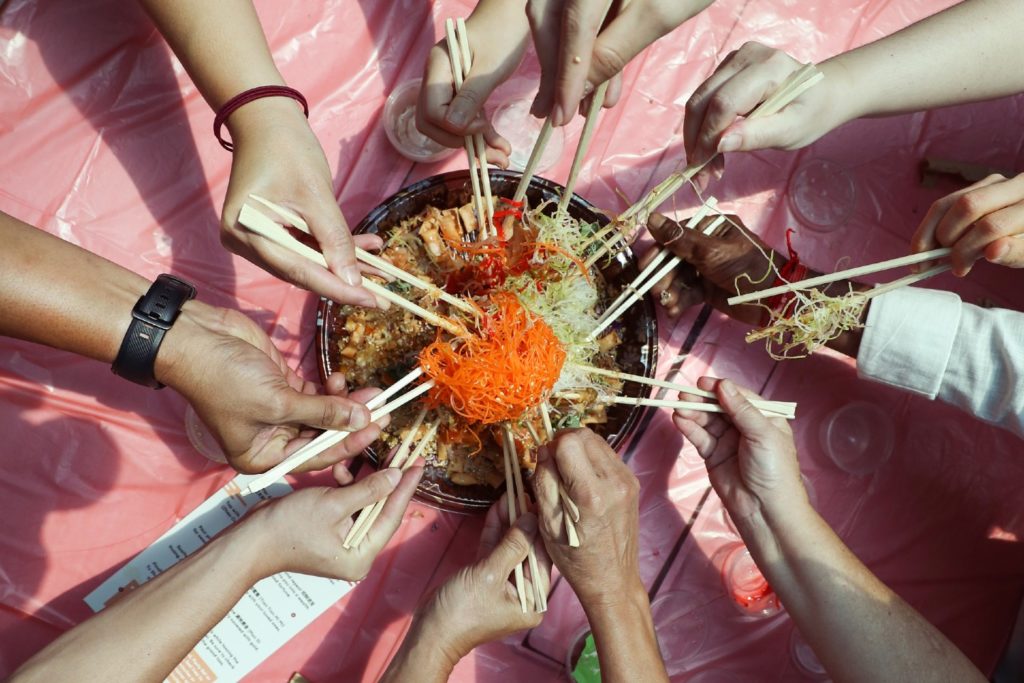 Meanwhile, let us not forget the hard work and sacrifices of those fighting at the frontline against COVID-19, and keeping Singapore going. We have thus far maintained our COVID-19 posture while watching external pandemic trends warily. Thankfully, our own situation remains stable. But new variants may yet emerge somewhere that bring unexpected challenges. Let us stay vigilant even as we celebrate.
Health is the greatest wealth. We must continue to look out for one another and exercise social responsibility. Do ART self-tests when needed, especially before visiting elderly relatives. If you test positive or feel unwell, stay at home. Most importantly, keep your vaccinations up-to-date, including the latest bivalent vaccines. This is still the best protection against COVID-19. I encourage everyone to play their part through these simple but effective actions.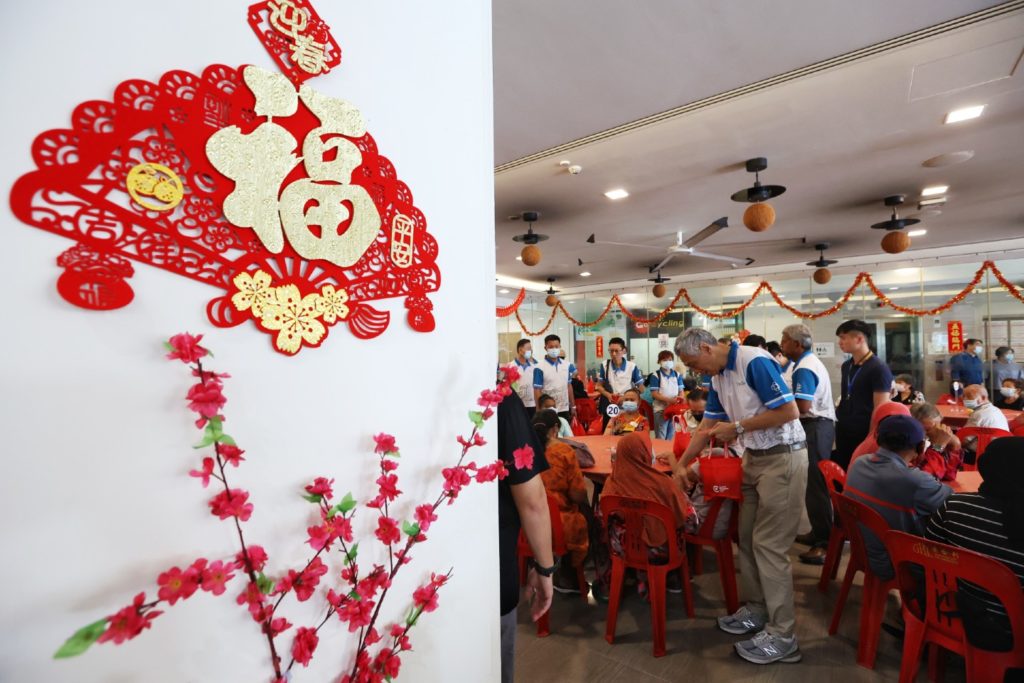 Our shared COVID-19 experience has made us appreciate our families and loved ones better. Families are at the core of our social compact, and strong families are central to a stable, resilient society. We had dedicated 2022 as the Year of Celebrating SG families, with a series of engaging and meaningful events and initiatives throughout the year. At National Family Week, I was glad to see many warm and happy faces taking part in the fun-filled carnival activities. Organized by Families for Life, this will be held annually every June holidays, to encourage family bonding and support couples in their parenting journey.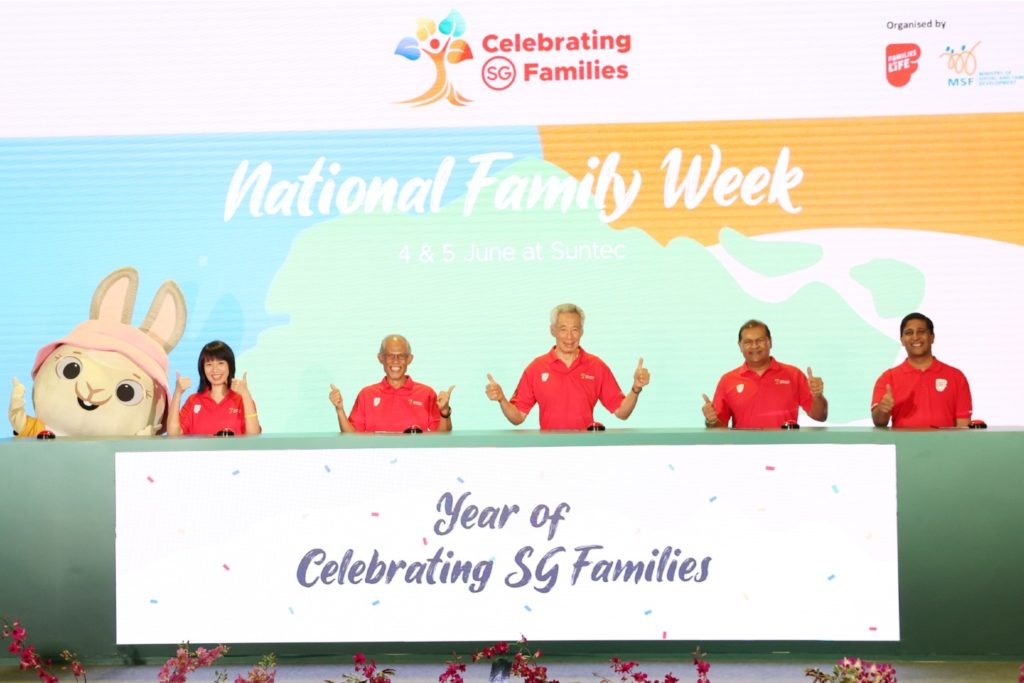 We also introduced plans for "A Singapore Made for Families 2025", with programs and initiatives to catalyze the whole of society to support families through all phases of life. We can all do our part to build a society where every family is valued and supported. Companies can institute flexible work arrangements and cultivate a more encouraging workplace culture. Community partners can pool resources to celebrate and uplift families. Individuals, too, should cherish family time and make it a greater priority.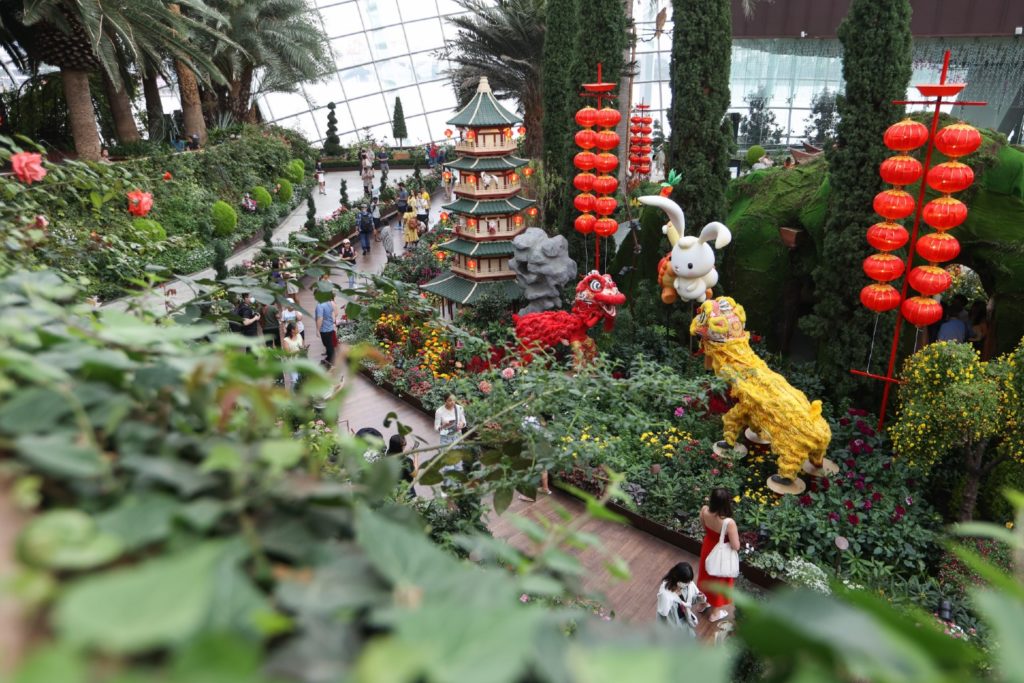 Even though our TFR dipped last year, I am heartened that many young people still see marriage and parenthood as important life goals. The Government will continue to help parents manage the pressures of raising children and give each child a good start. It is stepping up measures to support parents. We lowered fees at government-supported pre-schools this January. Further changes will be announced in the coming months. So to all our couples, do your best in this Year of the Rabbit!
I wish all Singaporeans good health, and a very happy Chinese New Year."