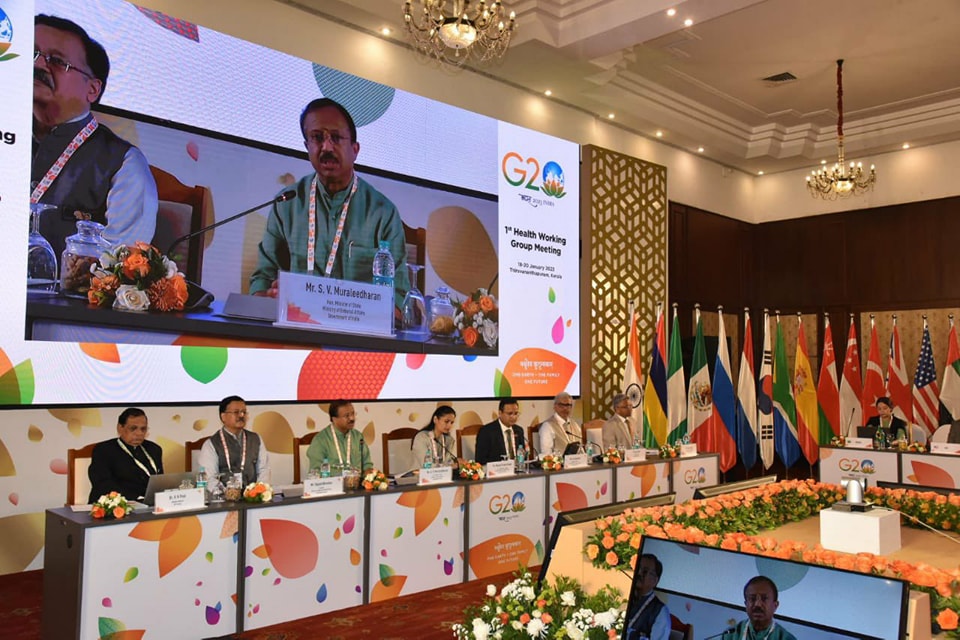 The 1st Health Working Group meeting under G20 India Presidency is being held from 18 – 20 January 2023 in Thiruvananthapuram, Kerala.
The Health Track of the G20 India Presidency is being held from 18th to 20th January. It will comprise four Health Working Group (HWG) Meetings and one Health Ministerial Meeting (HMM). The meetings will be held in different locations across the country including Thiruvananthapuram (Kerala), Goa, Hyderabad (Telangana) and Gandhinagar (Gujarat), highlighting the Prime Minister's call to action to showcase India's rich and diverse cultures.
India plans to host a side event along with each HWG meeting to enrich, supplement and support G20 discussions. These include side events on Medical Value Travel and Digital Health; a workshop on collaborative research on drugs, diagnostics and vaccines; and a co-branded event on Global Centre for Traditional Medicine. The side event on Medical Value Travel will be held on the sidelines of the 1st meeting of HWG at Thiruvananthapuram, 18-20 January 2023.
As chair of the G20 Presidency, India aims to continue and consolidate health priorities and key takeaways from previous presidencies while highlighting critical areas that require strengthening. India also aims to achieve convergence in discussions across various multilateral fora engaged in health cooperation and work towards integrated action. To this end, India has identified, the following three priorities for the G20 Health Track:
Priority I: Health Emergencies Prevention, Preparedness and Response (with focus on One Health & AMR)
Priority II: Strengthening Cooperation in Pharmaceutical Sector with focus on Access and Availability to safe, effective, quality and Affordable Medical Countermeasures (Vaccines, Therapeutics and Diagnostics)
Priority III: Digital Health Innovations and Solutions to Aid Universal Health Coverage and Improve Healthcare Service Delivery
Thematic discussions related to the above priorities will be held across the HWG meetings. The meeting will be attended by representatives of G20 member countries, special invitee countries and relevant international organizations.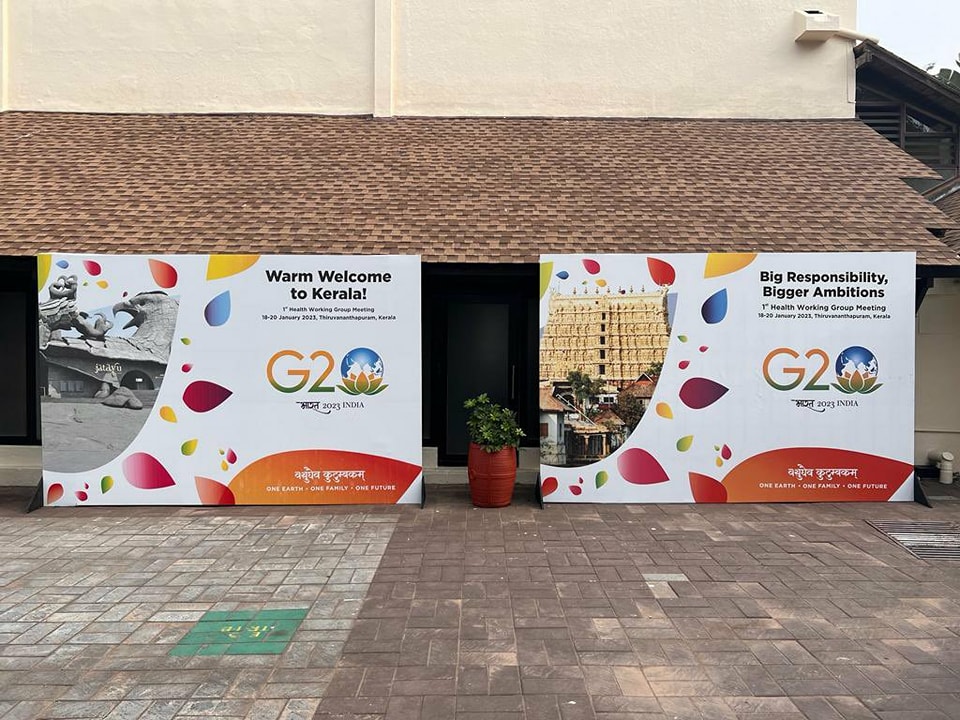 Sunmedia is starting a new series on tourism in India to highlight tourism spots and events happening in India, and also to introduce businesses to our Singaporean and Indian travelers through our website and publication.
KERALA: GOD'S OWN STATE
Kerala is situated in the southwestern end of the Indian subcontinent. Kerala has a long history of art and cultural heritage and foreign trade with other countries. The state with the highest literacy rate in India, is noted for its achievements in education, health, gender equality, social justice, law and order. In addition to these, the state has the lowest infa
Kerala is one of the most popular tourist destinations in the country. Kerala is famous for its eco-tourism initiatives, and beautiful backwaters, Its unique culture, and traditions, coupled with its varied demography, have made Kerala one of the most popular tourist destinations in the world. Until the early 1980s, Kerala was a relatively unknown destination. Aggressive marketing campaigns launched by the Kerala Tourism Development Corporation laid the foundation for the growth of the tourism industry. In the decades that followed, Kerala Tourism was able to transform itself into one of the best holiday destinations in India. Kerala has an endless list of tourist destinations that will interest any traveler. The state also has a rich heritage and thriving culture one can explore by visiting the various forts, palaces, museums, monuments, and pilgrim centers. Both natural and manmade brilliance await you at every turn. Renowned for its scenic locations and natural beauty, Kerala is sure to enchant any nature lover with its hills, backwaters, beaches, waterfalls, and wildlife.