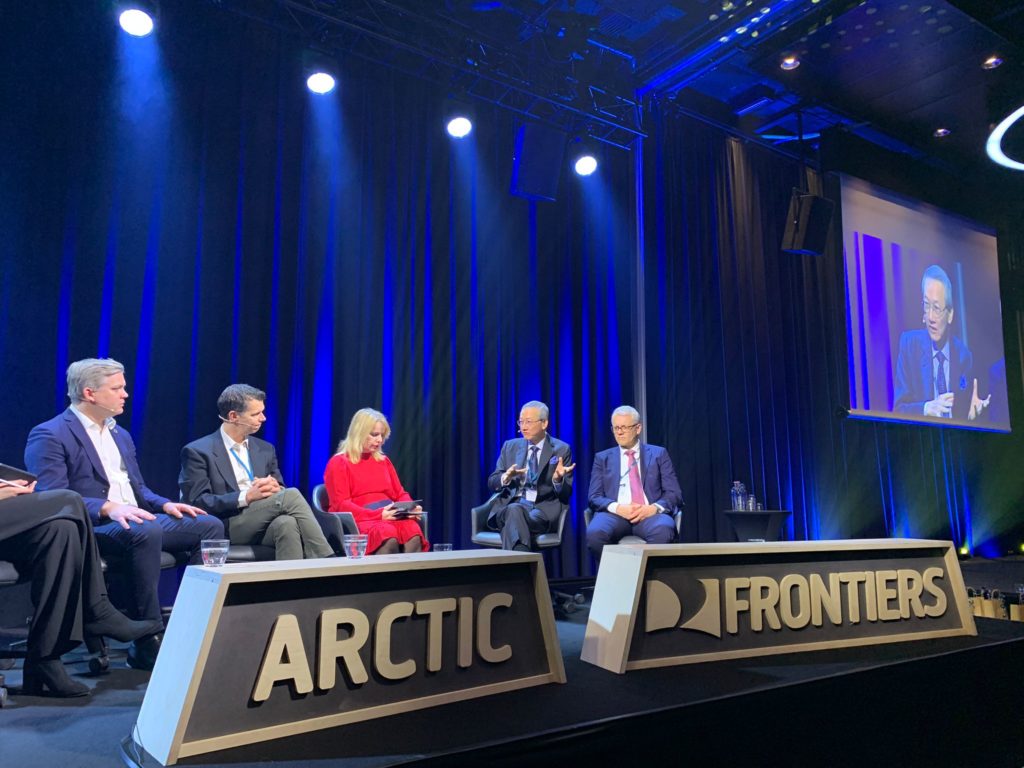 Special Envoy for Arctic Affairs Sam Tan represented Singapore at the 16th Arctic Frontiers Conference (AFC) held in Tromsø, Norway from 28 January to 4 February. This is Special Envoy Tan's 8th participation at the conference.
The Arctic Frontiers is a non-profit organization. It was established in 2006 with the aim of linking policy, business, and science for responsible and sustainable development of the Arctic. Founded upon the five pillars of Policy, Business, Science, Arena, and Youth, its annual key event, the AFC, is a platform for academia and decision-makers from government and business to gather and discuss the most pressing issues facing the Arctic.
Special Envoy Tan participated in the high-level panel discussion titled "Food on the Move" on 1 February 2023, where he spoke about Singapore's strategies for food security. Special Envoy Tan highlighted that, as a small country with limited land and sea areas and no natural resources, Singapore currently imports more than 90% of its food from overseas. One of the core strategies to ensure food security is the diversification of Singapore's import sources where food products are sourced from more than 170 countries and regions. In addition, Singapore's government has launched a "30 by 30" Goal to produce food locally to meet 30% of the domestic nutritional needs by 2030. To achieve this objective, Special Envoy Tan also shared how Singaporean companies work closely with relevant government agencies such as Singapore Food Agency (SFA) to leverage technology such as AI and IoT to boost Singapore's domestic agriculture and aquaculture outputs. Special Envoy Tan also took the opportunity to highlight Singapore's efforts in developing alternative protein products which include, amongst others, being the first country to approve the sale of cultured meats in 2020 and the commercial sale of alternative proteins in 2022.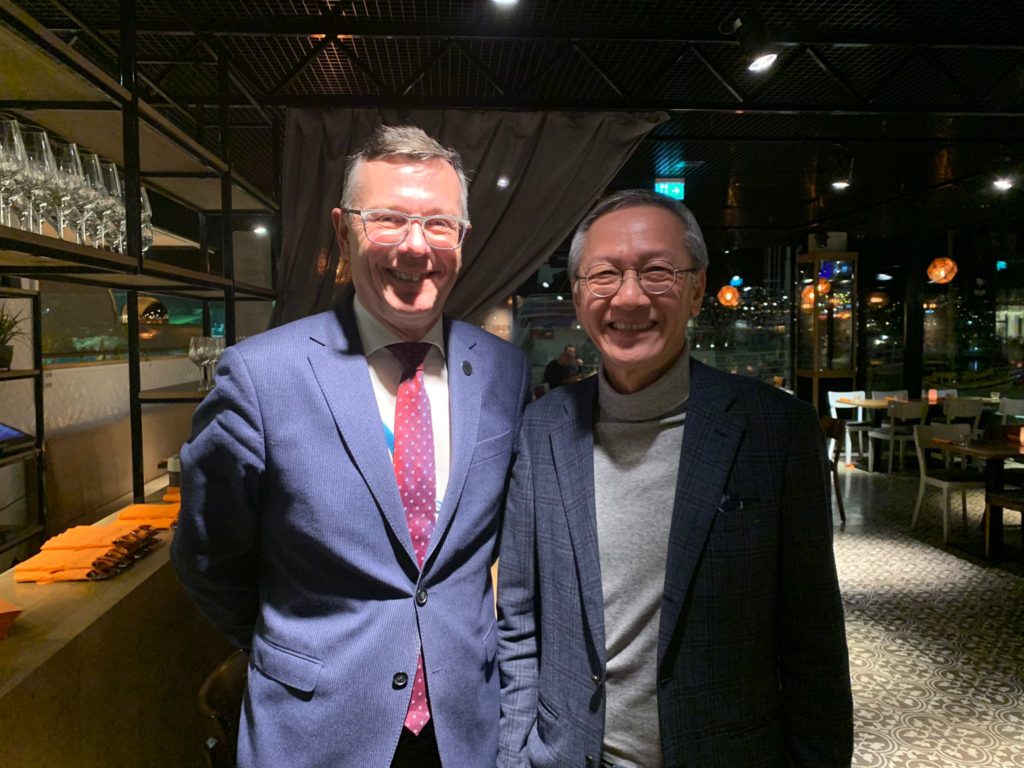 Special Envoy Tan also met President of the Norwegian Saami Parliament Silje Karine Muotka; US Deputy Assistant Secretary of State for European and Eurasian Affairs Douglas Jones; US Executive Director of the White House Arctic Executive Steering Committee David Balton; Norwegian Senior Arctic Official Morten Høglund; Icelandic Senior Arctic Official Pétur Ásgeirsson; Canadian Senior Arctic Official Heidi Kutz; ROK Ambassador for Polar Affairs Hong Young Ki; Japanese Ambassador in Charge of Arctic Affairs Takewaka Keizo; and Rector of the University of Tromsø Dag Rune Olsen.