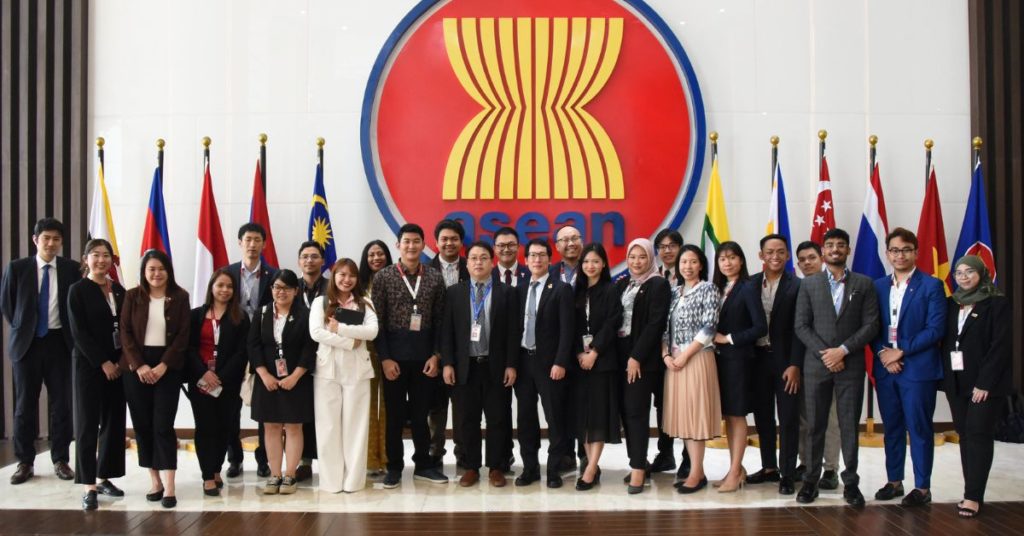 The ASEAN Forum serves as an excellent platform for policymakers, industry leaders, and experts in various field to meet the youth to help develop their skills and networks in the areas of economics, business, and finance
THE ASEAN Secretariat gave a warm welcome to delegates of the ASEAN Youth Economic Forum 2023.Held on 17-21 March 2023 in commemoration of the 50th anniversary of ASEAN-Japan Friendship and Cooperation, this was the first and largest ASEAN Youth Economic Forum in Southeast Asia organized by the ASEAN Youth Organization ; it was and supported by the AMEICC (AEM – METI Economic and Industrial Cooperation Committee).
Following a tour of the Secretariat's public facilities, delegates presented the policy recommendations from the Forum to the Head of Education, Youth and Sports Division Roger Yap Chao Jr.
The ASEAN Youth Economic Forum (AYEF) is an annual conference that brings together young leaders, entrepreneurs, and professionals from across the ASEAN region to discuss and exchange ideas on economic issues affecting the region.
AYEF focuses on three main pillars: "Inspire, Innovate, and Impact". The forum aims to inspire young people to take an active role in shaping the future of the ASEAN region's economy, to promote innovation and entrepreneurship, and to make a positive impact on the region's economic development.
Sourced from ASEAN Facebook post and ASEAN Youth Organization site