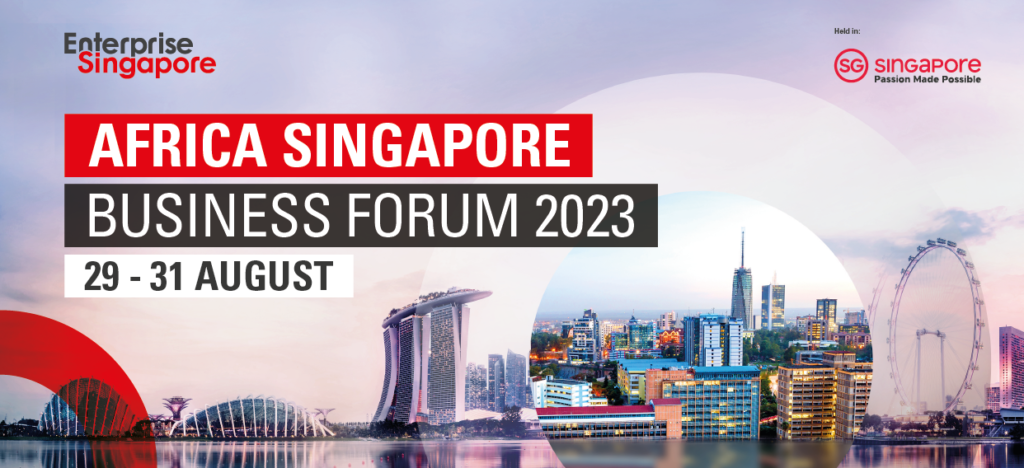 Discover the dynamic intersection of African and Asian business opportunities at the Africa Singapore Business Forum (ASBF) 2023, where influential leaders and entrepreneurs gather to forge partnerships and explore growth prospects.
The highly anticipated Africa Singapore Business Forum (ASBF) is set to return for its 2023 edition, bringing together business leaders, entrepreneurs, and government officials from Africa and Asia. The three-day event will take place from Tuesday, August 29 to Thursday, August 31, 2023, at the prestigious Grand Copthorne Waterfront in Singapore.
ASBF has established itself as the premier platform for fostering trade and business exchange between Africa and Asia. Since its inception in 2010, it has successfully facilitated collaboration and partnership opportunities for over 5,000 delegates from 30 countries across the two dynamic regions. This year's forum aims to build on that success and provide even greater value to its participants.
Attendees can look forward to a packed agenda featuring insightful panel discussions, engaging keynote speeches, and interactive networking sessions. The forum will cover a wide range of topics, including investment opportunities, emerging markets, digital innovation, infrastructure development, and sustainable business practices.
The ASBF 2023 offers numerous benefits for individuals and organizations interested in expanding their business horizons. Here are a few compelling reasons why you should consider attending:
Unparalleled Networking: Connect with influential leaders, entrepreneurs, and investors from Africa and Asia. Forge new partnerships, explore potential collaborations, and broaden your professional network.
Market Insights: Gain valuable insights into the latest trends, market dynamics, and investment opportunities in both regions. Understand the economic landscape and regulatory frameworks to make informed business decisions.
Knowledge Exchange: Engage in discussions and exchange ideas with industry experts, thought leaders, and policy makers. Benefit from their expertise, experiences, and best practices to enhance your business strategies.
Business Matchmaking: Take advantage of dedicated matchmaking sessions that facilitate one-on-one meetings with potential business partners. Maximize your chances of finding the right opportunities and forging fruitful relationships.
Thought-Provoking Content: Immerse yourself in thought-provoking sessions featuring renowned speakers who will share their insights, experiences, and success stories. Stay ahead of the curve by gaining valuable perspectives on emerging trends and disruptive technologies.
The ASBF 2023 will be held at the Grand Copthorne Waterfront, located at 392 Havelock Road, Singapore. The venue offers world-class facilities, including the spacious Grand Ballroom on Level 4, providing an ideal setting for productive discussions and networking opportunities.
Registration for the event is now open, with early bird tickets priced at SGD 375. Regular registration is available at SGD 500 per person. For groups of 10 or more, group tickets are available at a discounted rate of SGD 350 per person. To avail group tickets, interested parties can contact asbf2023@ideagraph.com.sg.
The ticket prices are inclusive of all taxes, ensuring a hassle-free registration process. Participants are encouraged to secure their spots early to take advantage of the discounted rates and guarantee their presence at this prestigious event.
To stay updated on the latest news and announcements related to ASBF 2023, be sure to follow the event on Facebook and LinkedIn, and visit the official website.
The Africa Singapore Business Forum 2023 promises to be a transformative experience for individuals and organizations seeking to expand their business horizons and unlock new growth opportunities. Don't miss this exceptional platform for cross-continental collaboration and partnership building between Africa and Asia. Secure your spot today and embark on a journey towards success in these thriving markets!