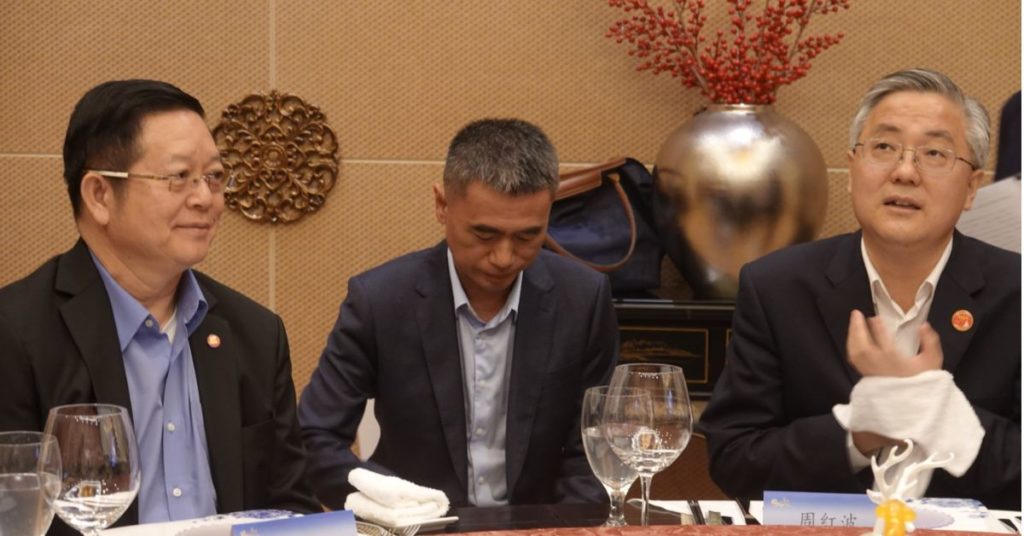 Conversations on trade and investment, environmental protection, and cultural exchange mark the meeting between Dr Kao Kim Hourn and Party Secretary of Sanya, Zhou Hongbo
During the course of his 4-day visit to China (March 25-28, 2023), Dr. Kao Kim Hourn, the Secretary-General of the Association of Southeast Asian Nations (ASEAN), on the concluding day was invited to a working dinner hosted by Zhou Hongbo, Party Secretary of Sanya.
During the dinner, both parties discussed various issues of mutual interest, including trade and investment, environmental protection, and cultural exchange. They also reviewed the progress of current collaborations between ASEAN and China and explored potential areas for future cooperation. The discussions were held in a friendly and cordial atmosphere, reflecting the long-standing friendship and partnership between the two regions.
Dr Kao expressed his appreciation for the warm hospitality and cordial welcome extended to him and his delegation during his visit to China. He also thanked the hosts for the productive and fruitful discussions and looked forward to further strengthening the relations between ASEAN and China in the future. The working dinner marked the end of a successful visit by Dr Kao to China and reinforced the commitment of both parties to building a stronger partnership for the benefit of their respective regions.
The 4-day visit was aimed at strengthening the cooperation between ASEAN and China, as well as to explore opportunities for regional integration and economic development.
Sourced from ASEAN site