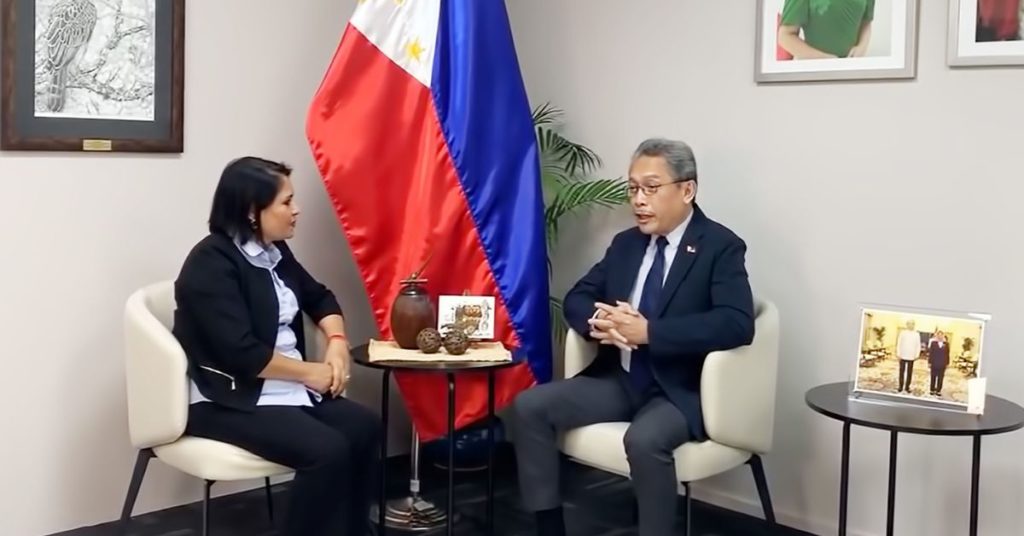 The career diplomat shares with IN Diplomacy Publisher and Editor-in-Chief Ms Nomita Dhar what he hopes to achieve in his first ambassadorial post here in Singapore. Ambassador Medardo A.G. Macaraig plans to tap into Singapore's vibrant entrepreneurial culture.
Your Excellency, congratulations on the presentation of your credentials. Is this your first visit to Singapore, and what is your impression so far?
Yes, I haven't been here before. I was nearby in Kuala Lumpur, Malaysia, from 2012 to 2015. I was invited to Singapore but did not get the chance to go because of work. But, here I am now, and it is very nice so far.
Thank you so much. And we are looking forward to working with you. What is your assessment of the state of the bilateral relationship between the Philippines and Singapore?
Well, the Philippines and Singapore have had relations for almost 55 years. Next year, we're going to celebrate another milestone anniversary. We're neighbours. We're both members of ASEAN. There have been a lot of bilateral exchanges through the years. I can't mention everything, as it's going to be a long list. Of course, following the visit of President Marcos to Singapore last September, we hope to continue to further these relations through multiple visits, not only from the government but also from the private sector.
Ambassadors, when they arrive, come with an agenda or a specific dream; what is yours?
Well, first of all, I'm still feeling my way around. I know there are many things already written about Singapore, but, just like any other place, there's no substitute for actually experiencing it for yourself—the personal experience here. Of course, you know there are many Filipinos here. And, it has always been my dream, or rather my advocacy, to make Filipinos into entrepreneurs so that when they return home they are able to live and enjoy their time back in, let's say, greater comfort.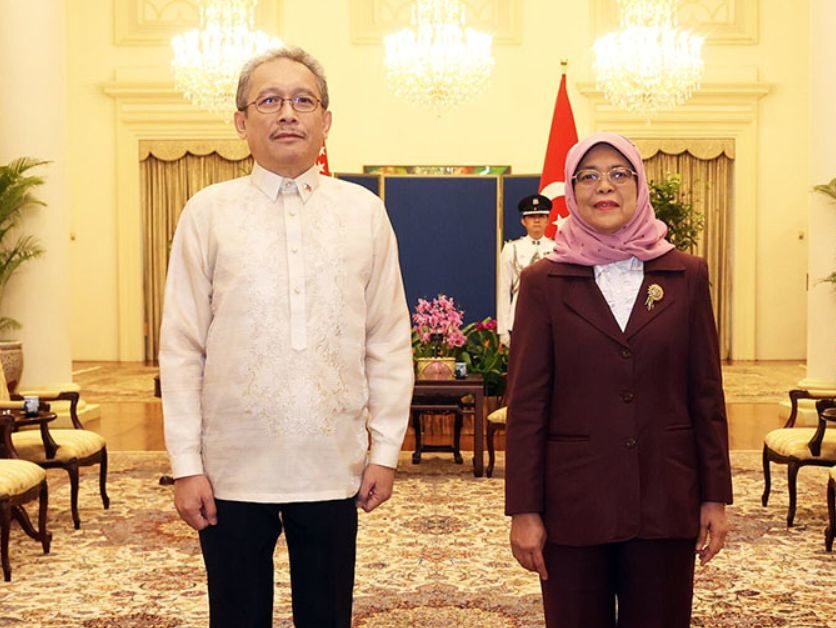 What is your agenda in terms of investment and trade?
Well, the marching orders of the president before we came here were to look for new and better opportunities for Filipinos. Not just for Filipino workers but also for Filipino businesses. And, of course, on the reverse side, we are also looking for investments from Singapore as well as other countries. Last year, I believe, Singapore had the highest foreign direct investment in the Philippines. And we hope to continue that.
Ambassador, tell me a little bit more about yourself—about your diplomatic career and training.
My foreign assignments took me to Ottawa, Canada. It was my first assignment. Then, I was also Consul General to Saipan, which is part of the Commonwealth in the Northern Mariana Islands, somewhere in the middle of the Pacific. And then I was also assigned as Deputy Chief Commissioner and Consul General to Kuala Lumpur. That was my last assignment before coming here. So, Singapore is my first ambassadorial position.
That's wonderful. Ambassador, there are many diplomats who stay here for three to four years, and they do get opportunities to go and visit the region. Would you want the other ambassadors to visit the Philippines? And where would you like them to go first?
Yes, of course. The Philippines welcomes all visitors, and we have much to offer. Besides the beaches, we also have our culture and history. Our people are one of the most hospitable in the world. Just like Singaporeans, we speak English. You don't have any problem being understood. So, it's something that the Philippines is proud of.
Human resources are your biggest asset, and you earlier said you would want your workers staying in Singapore to go and start their own businesses. How would you also ensure that they have good prospects in Singapore, that they're fairly treated, and that more Filipinos get jobs here?
You're correct in saying that HR is one of our best assets. We just recently established the Department of Migrant Workers, which is charged with protecting their rights and promoting the welfare of overseas Filipino workers and their families all over the world.
Investment opportunities are something that keep the countries connected with one another. Do you have any specific opportunities for Singaporean investors to look at in the Philippines?
There was a memorandum of understanding signed between Singapore and the Philippines on the massive New Clark City project, which is already attracting a lot of interest. Opportunities also exist in our aviation, wastewater treatment, and IT sectors.
We wish you a very successful tenure!
PODCAST Note: Click here to watch the video interview