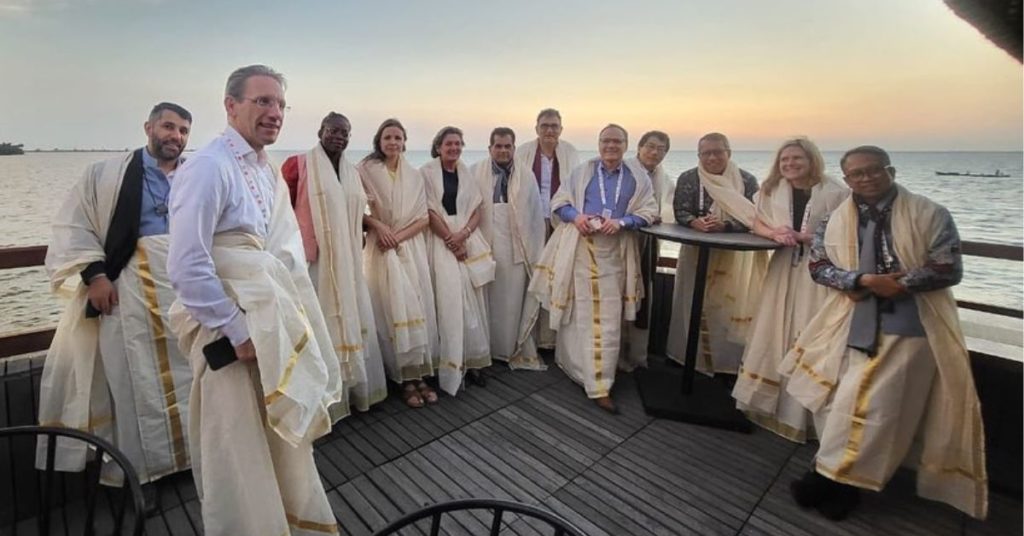 India's G20 Presidency hosted the second Sherpas meeting in Kumarakom, Kerala, from 30th March to 2nd April 2023. The meeting discuss economic and developmental priorities, address contemporary global challenges, and focus on policy approaches and concrete implementation.
India hosted the second G20 Sherpas meeting in Kumarakom, Kerala, from March 30 to April 2, 2023, bringing together more than 120 delegates from G20 members, invitee countries, and international and regional organizations. The gathering focus on multilateral discussions on G20's economic and developmental priorities, policy approaches, and concrete implementation, addressing contemporary global challenges. India's G20 presidency is prioritizing Green Development, Climate Finance & Lifestyle for Environment, Accelerated, Inclusive & Resilient Growth, Accelerating progress on Sustainable Development Goals, Technological Transformation & Digital Public Infrastructure, Multilateral Institutions for the 21st century, and Women-led development, reflecting the needs of the Global South. The meeting also include cultural programs, providing delegates with the opportunity to enjoy the rich cultural heritage and diverse cuisine of Kerala.
During the four-day gathering, discussions took place on a range of cross-cutting issues of global concern, and encompass the work being done under the 13 Working Groups within the Sherpa track. The meeting also host 11 Engagement Groups and 4 Initiatives, feeding policy recommendations from the perspectives of civil society, private sector, academia, women, youth, scientific advancement, and research. India's G20 theme, "Vasudhaiva Kutumbakam," aptly encapsulates the shared vision of the G20 for galvanizing wide support and arriving at decisive, ambitious, inclusive, and action-oriented outcomes.