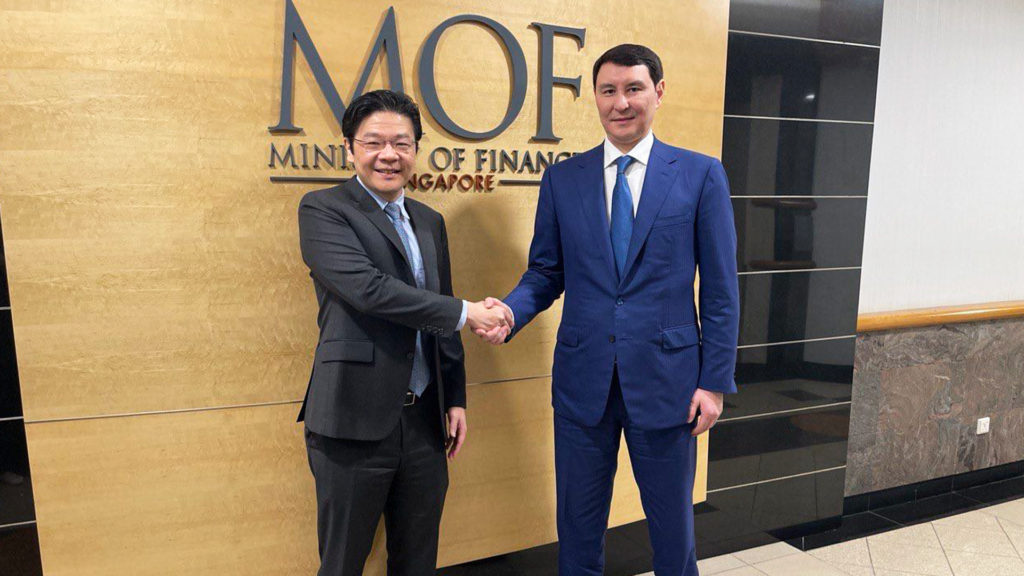 Kazakhstan's Deputy Prime Minister – Finance Minister Yerulan Zhamaubayev discussed bilateral cooperation on investment, trade, and economic issues during his recent visit to Singapore, including the presentation of the G4 City project.
Singapore and Kazakhstan are looking to strengthen their bilateral cooperation on investment, trade, and economic issues, as discussed during a recent visit by Kazakh Deputy Prime Minister and Finance Minister Yerulan Zhamaubayev to the island nation. The visit, which took place on April 14, focused on the prospects for increased collaboration between the two countries, building on the success of their bilateral trade, which reached $1.9 billion in 2022, a 65 percent increase from the previous year.
During the visit, Zhamaubayev presented the G4 City project, which consists of four modern smart cities in Kazakhstan designed to boost innovation, develop businesses, and improve the quality of life in the region. The G4 City special economic zone, which covers an area of 30,000 hectares in the Almaty Region, is expected to attract nearly $8.1 billion in investments through 2048, creating new opportunities for businesses and investors.
The Kazakh Deputy Prime Minister also discussed other investment opportunities with Singaporean officials, including the expansion of trade relations between the two countries. In particular, he highlighted the possibility of launching a direct flight between Singapore and Kazakhstan, which would help to further strengthen ties between the two countries. Overall, the visit was seen as a positive step towards greater collaboration and cooperation between Singapore and Kazakhstan in the years ahead.
Sourced from Astana Times