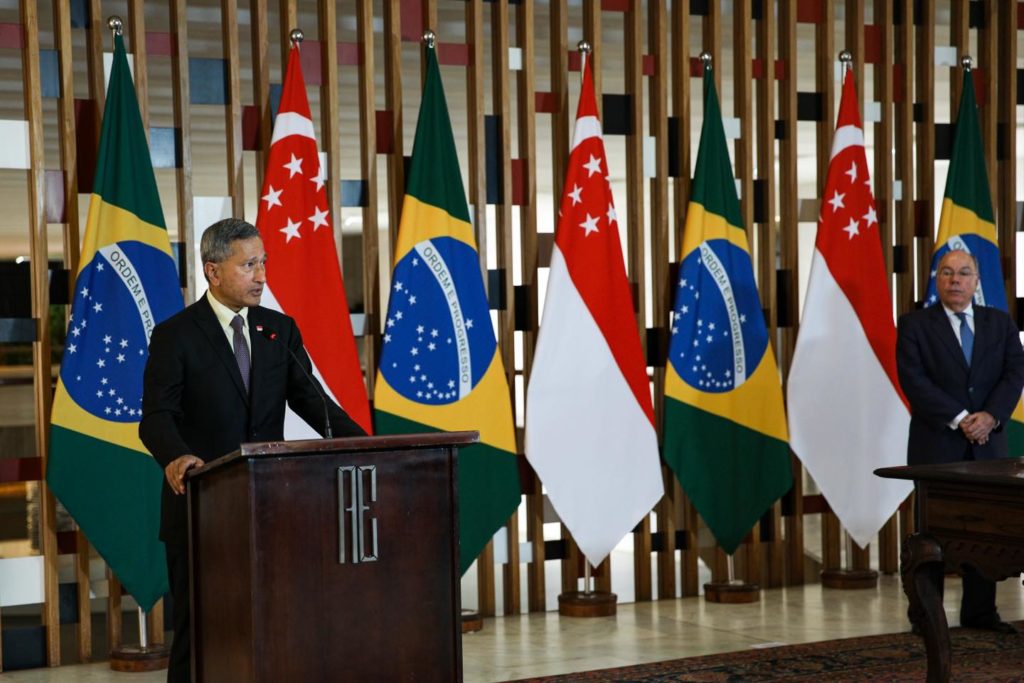 Singapore's Foreign Minister expresses gratitude to Brazil for strong relationship and economic cooperation, including food imports, climate cooperation, and support for Brazil's preparations for its 2024 G20 Presidency.
Singapore's Foreign Minister, Dr. Vivian Balakrishnan, expressed gratitude to Brazilian Minister Mauro Vieira for his warm reception during their recent meeting in Brazil. In their in-depth review of the Singapore-Brazil relationship, Balakrishnan noted that the relationship had grown exponentially, particularly in the last ten years, and was built on mutual respect, trust, and goodwill.
Balakrishnan and Vieira discussed their countries' economic cooperation, including Singapore's reliance on Brazil as a key source market for food imports, which are crucial to Singapore's survival. The two countries are looking forward to signing the MERCOSUR-Singapore Free Trade Agreement later this year and implementing the Avoidance of Double Taxation Agreement, which came into effect in 2021. Additionally, they discussed strengthening climate cooperation and Brazil's bid to host COP-30 in Belém.
Balakrishnan expressed support for Brazil's preparations for its 2024 G20 Presidency and its potential to provide the leadership necessary to achieve the Sustainable Development Goals. He concluded by stating that the Singapore-Brazil relationship is vital and dynamic and looks forward to more work for their diplomats, businesses, people, students, and entrepreneurs.

Sourced from Singapore MFA