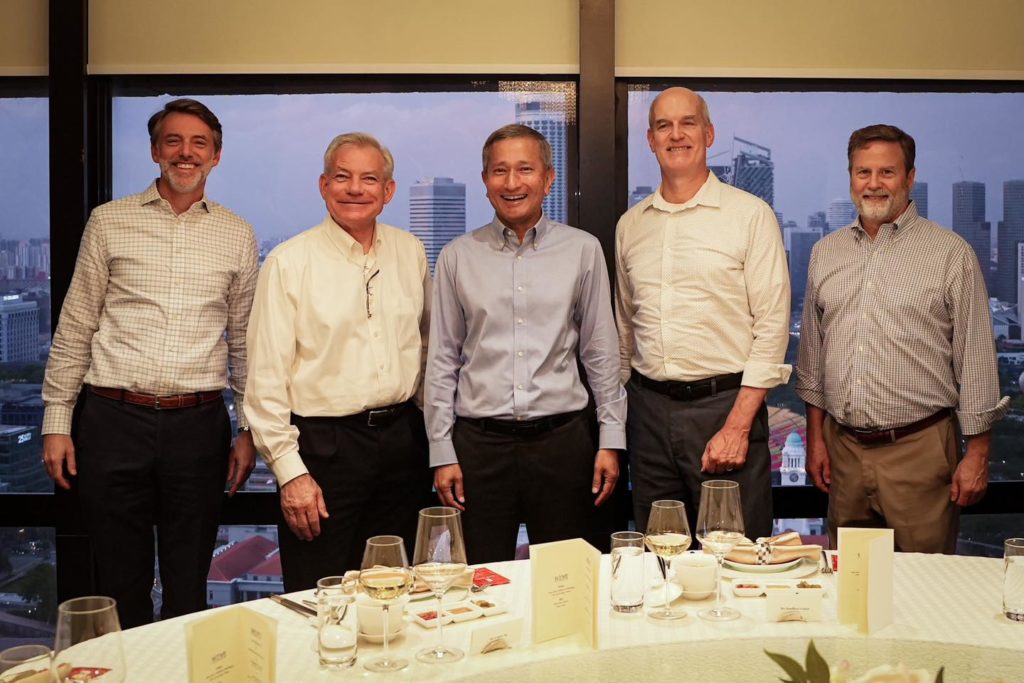 A United States Congressional delegation concludes a visit to Singapore, strengthening relations and discussing key issues with Singaporean officials.
A United States Congressional delegation concluded their visit to Singapore on 4 August 2023. The delegation, led by Congressional Singapore Caucus Co-Chairs Representative Rick Larsen (D-Washington) and Representative David Schweikert (R-Arizona), was joined by Representative Donald Norcross (D-New Jersey). The Congressional Singapore Caucus, established in 2002, has been a symbol of bipartisan support for relations between Singapore and the United States.
During their visit, the Congressional delegation held meetings with Singaporean officials, including Deputy Prime Minister and Minister for Finance Lawrence Wong. Both sides reaffirmed the deep and multifaceted relationship between Singapore and the United States and engaged in fruitful discussions on regional and international geo-political issues. Deputy Prime Minister Wong highlighted the growth opportunities in ASEAN and stressed the importance of the US' continued engagement in the region.
The delegation was also hosted to a dinner by Minister for Foreign Affairs Dr Vivian Balakrishnan, who expressed gratitude for the strong support from the Singapore Caucus for the bilateral partnership. Minister Balakrishnan acknowledged the significant contributions of the US as the largest foreign investor in Singapore and the presence of over 5,700 US companies in the country, emphasizing the unique status of Singapore as the US' only Major Security Cooperation Partner.
Throughout their visit, the Congressional delegation met with various Singaporean officials and representatives from different sectors. They also had discussions with US business representatives during a lunch hosted by the American Chamber of Commerce in Singapore. The delegation's itinerary included meetings with Minister for Defence Ng Eng Hen, Minister for Trade and Industry Gan Kim Yong, and other key stakeholders, showcasing the importance of their engagement with Singapore across various fields.
Minister Lawrence Wong, Minister Vivian Balakrishnan, and Minister Ng Eng Hen expressed their delight in hosting the Congressional delegation and underlined their commitment to strengthening the close partnership between the two countries. They appreciated the active advocacy of Congressmen Larsen, Schweikert, and Norcross for Singapore's interests and the fruitful exchanges during their visit. The delegation's visit signifies the ongoing cooperation and friendly ties between Singapore and the United States.