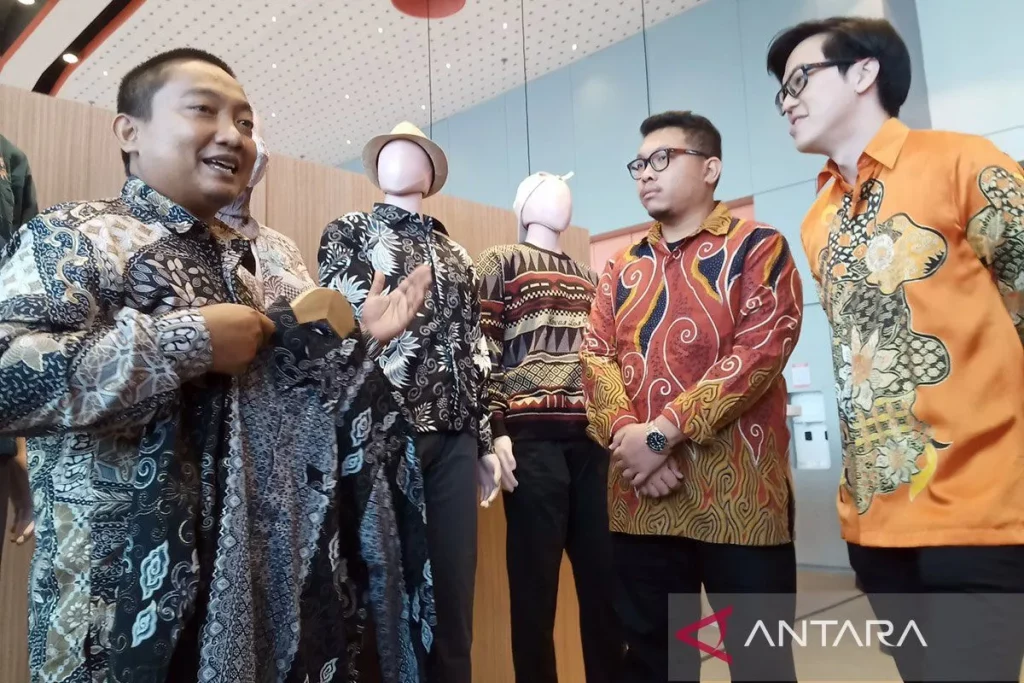 Indonesian batik fashion from Zahra 27 becomes a hit in Singapore and Malaysia, eyeing expansion to Vietnam and Thailand.
Achmad Latief, the owner of Zahra 27, a micro, small, and medium enterprise (MSME) specializing in selling batik fashion, proudly announced that his batik products have been selling like hotcakes in Singapore and Malaysia.
"Coincidentally, our products are in high demand in Singapore and Malaysia," Achmad said during the Shopee MSME Export Movement press conference held in Menteng, Central Jakarta on Wednesday.
Hailing from Bogor Regency, West Java, Achmad revealed that his batik products are highly favored by consumers in the two neighboring countries due to their unique characteristics, featuring diverse motifs like leaf patterns and touches of gold.
"Our products have a distinctive character that attracts our customers or buyers there. Once they make a purchase, they would recommend our store to their friends," Achmad added.
He further mentioned that the most sought-after batik motifs among foreign customers are Mega Mendung, Pepaya Silver, and Kelapa Silver.
Since its inception on the online platform during the early days of the COVID-19 pandemic, Zahra 27's batik business, owned by Achmad, has been selling thousands of batik clothing pieces per month, generating total revenues in the billions of rupiah and providing employment for 40 local workers.
"From the beginning of 2021, we have earned tens to hundreds of millions, and now, alhamdulillah, our recent turnover during the last Eid reached billions," Achmad said.
Zahra 27's batik fashion products are available at varying prices, ranging from Rp 40,000 to Rp 200,000. Achmad stated that he plans to expand his batik sales to other countries such as Vietnam and Thailand.
"We also have plans to introduce our products to other countries, including Vietnam and Thailand," Achmad shared.
Zahra 27 store is among the MSMEs participating in the Shopee Export Program. The program, driven by Shopee, aims to develop local MSMEs' businesses and facilitate access to international markets for their products.