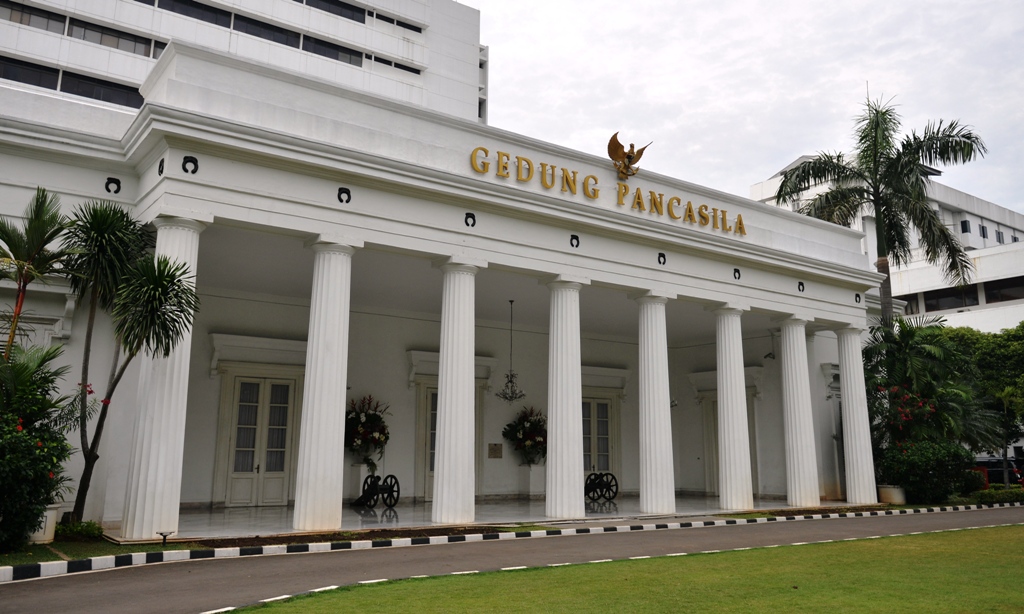 Indonesia's participation in the just completed Hannover Hesse 2023 – the world's largest trade fair for industry – showed how far Indonesia has progressed towards Industry 4.0 and Making Indonesia 4.0. The country presents an attractive investment environment for Singaporean and international investors with its abundant resources, stable political and economic conditions
THE concept of Industry 4.0 has gained traction in recent times, with several developed countries such as China, Japan, South Korea, and Germany using the manufacturing sector as the backbone of their economies. Industry 4.0 involves integrating the online world with industrial production, allowing for modern and efficient production processes. This is achieved through the collaboration of cyber technology and automation, including artificial intelligence, without requiring human labor in its application.
Indonesia, with its multi-sector resources, is well positioned to align itself with developed countries in terms of revitalizing its manufacturing industry. The country has begun preparing itself to become an Industry 4.0 nation since the launch of the Making Indonesia 4.0 program by President Joko Widodo in 2018. With the aim of increasing competitiveness through production process efficiency, improving product quality, and reducing production costs, Indonesia is determined to realize Making Indonesia 4.0 by 2025. The government policy is to develop Industry 4.0 based on domestic industry interests. Several industrial sectors such as cement, petrochemicals, automotive, and food and beverages are ready to enter the Industry 4.0 era.
Indonesia's relatively stable political and economic conditions provide security for investors to invest in the country. The Indonesian government also offers incentives and facilitates the investment process in industries that consider domestic interests, including tax holidays and attractive interest packages.
With over 270 million people, Indonesia's population is predicted to reach 330.9 million by 2050, providing added value. Besides being a large target market, more than 60% of Indonesia's population is under 40 years old, which is the productive age for innovative work.
The Indonesian government's efforts to realize Making Indonesia 4.0 began before the program's launch, with the involvement of all stakeholders, including the government, private industry, and society, increasing engagement towards technological change. The growing number of Indonesian start-ups in recent years is a reflection and commitment of stakeholders to realize Industry 4.0. In 2022, Indonesia had 2,346 start-ups, ranking fifth in the world in terms of the number of start-ups.
The proliferation of the marketplace industry and high internet usage within the country demonstrates Indonesia's readiness to enter the digital world to support Industry 4.0. In 2022, there were 224.01 million internet users in Indonesia, and this number is predicted to increase to 269.09 million in 2028. Indonesia is now among the top five countries in Asia with the highest number of internet users.
In addition to preparing domestic instruments, Indonesia's Industry 4.0 diplomacy is conducted by taking a multi-level approach to foreign partners, including through more than 130 Indonesian Representatives abroad. Various industrial diplomacy efforts include intensive promotion at various bilateral, regional, and global forums for the potential of national investment cooperation, which is currently focused on industrial sector downstreaming based on equal and mutually beneficial partnerships. Various exploration of cooperation with leading global investors and industrialists is ongoing.
Indonesia also actively participates in technology, trade, investment and tourism exhibitions on a global scale. One of the world's largest trade industry exhibitions participated by Indonesia is Hannover Messe (HM) in Hannover, Germany on April 17-21. As one of the countries with the strongest industrialization in the world, Germany plays an important role as Indonesia's largest trading partner in Europe. The value of German investment in Indonesia ranks 4th in investors from Europe; in 2022 it was recorded at US$ 195.5 million in 1,195 projects, mostly in the industrial/manufacturing sector.
In 2023, Indonesia was not only an exhibitor of Hannover Messe, but also an Official Partner Country (OPC). Previously, Indonesia had also become OPC Hannover Messe in 1995 and 2021 (Digital Edition). Indonesia is fully committed to utilizing this event to boost its economy and solidify its position as a global player.
Sourced from Indonesia MFA