Singapore's Minister Mohamad Maliki Osman attended the G20 Development Ministers' Meeting in Varanasi, India, emphasizing the need for global cooperation to achieve sustainable development goals and addressing climate change.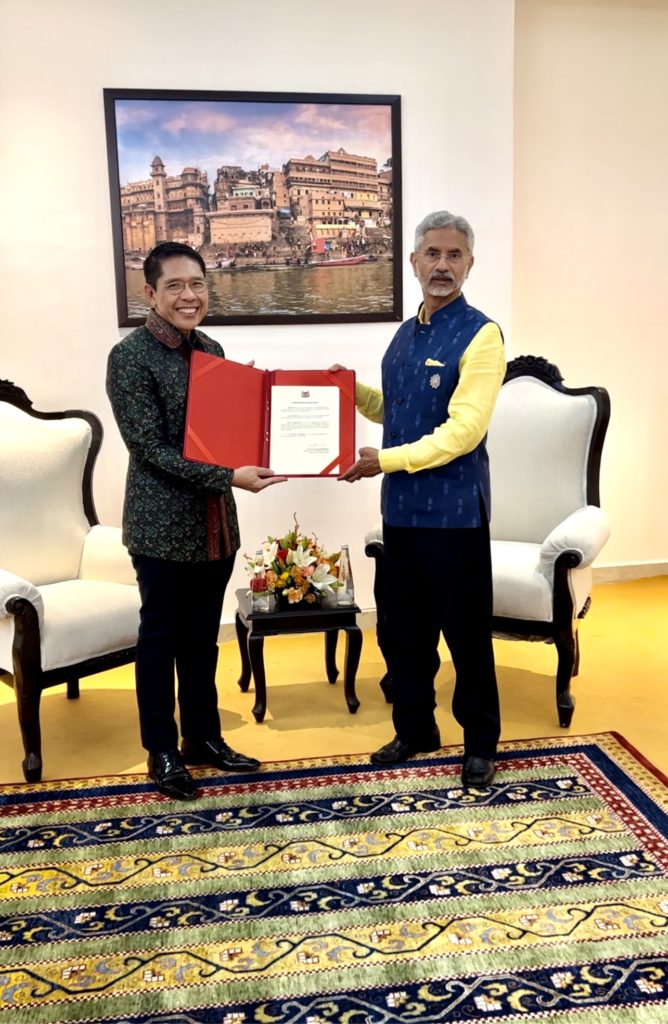 Dr. Mohamad Maliki Osman, the Minister in the Prime Minister's Office, Second Minister for Foreign Affairs, and Second Minister for Education, visited Varanasi, India from 11 to 13 June 2023 to attend the G20 Development Ministers' Meeting (DMM). The meeting, chaired by Dr. S Jaishankar, the Minister of External Affairs of India, aimed to foster international cooperation in accelerating progress towards the United Nations' 2030 Agenda for Sustainable Development and addressing the consequences of climate change through green development. Officials from the Ministry of Foreign Affairs accompanied him during the visit. Varanasi, situated on the left bank of the Ganges River and renowned as one of the world's oldest inhabited cities, provided a historical backdrop to the important discussions held at the meeting.
Expressing Singapore's role at the DMM, Minister Maliki emphasized the significance of strengthening multilateralism to achieve the Sustainable Development Goals and underscored the commitment to green development. Proposing areas where the G20 could support developing countries, he suggested establishing a framework to enhance digital literacy, particularly among Micro, Small, and Medium Enterprises, and contributing to the reform of Multilateral Development Banks and International Financial Institutions. Given the urgency of the climate crisis, he also emphasized the need for prompt global action to fulfill the temperature goals set by the Paris Agreement.
Apart from the official meetings, Minister Maliki had the opportunity to meet several counterparts on the sidelines of the DMM. These interactions reinforced bilateral ties and explored avenues for increased cooperation. Minister Maliki expressed gratitude to Minister Jaishankar for hosting the G20 Development Ministers' Meeting and appreciated the warm hospitality extended by the Indian government and the city of Varanasi. In addition to the productive discussions, the participants also had the privilege of experiencing India's rich history and diversity through engaging in official cultural activities. Minister Maliki highlighted his attendance at the Ganga Aarti, a significant ritual held daily on the banks of the Ganges River, as a memorable part of his visit.