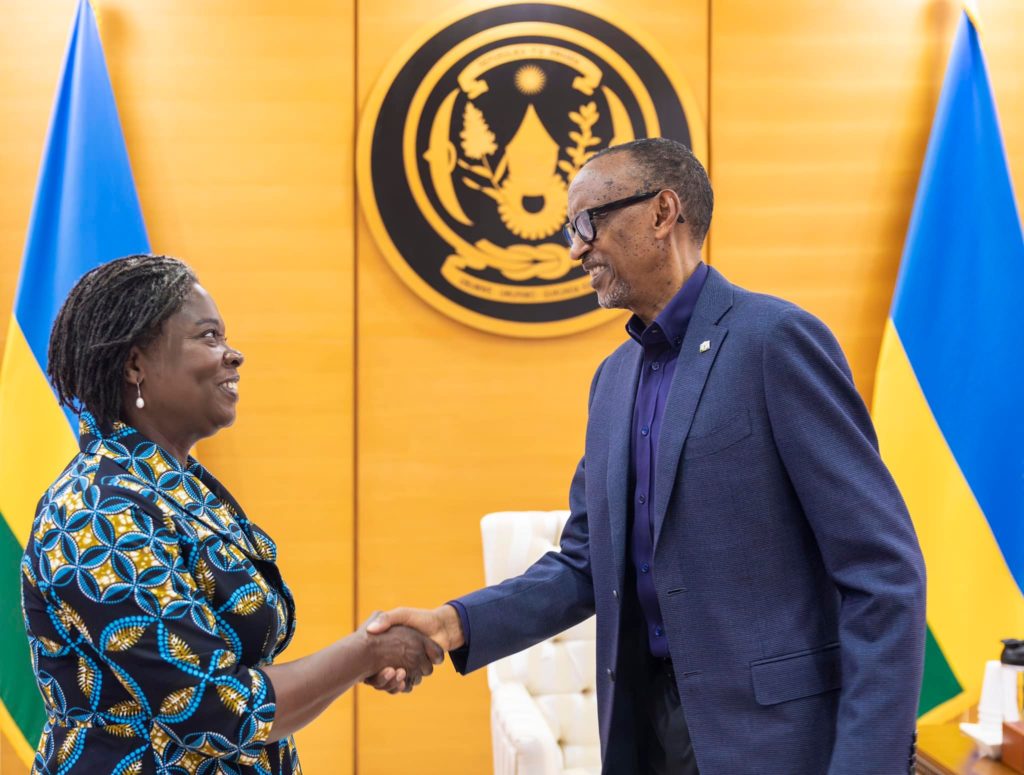 President Kagame and World Bank Vice President Victoria Kwakwa discuss Rwanda's electrification progress and prioritize private sector investment in a strategic partnership for sustainable development.
In a momentous meeting held on June 17 at Urugwiro Village, President Kagame of Rwanda and Victoria Kwakwa, Vice President for Eastern and Southern Africa at the World Bank, engaged in a comprehensive discussion, highlighting the strategic partnership between Rwanda and the influential development institution. With the World Bank being one of Rwanda's largest development partners, the meeting focused on exploring avenues for collaboration and charting a course towards sustainable development across various sectors.
Rwanda's remarkable progress in electrification served as a prominent topic during the meeting. President Kagame and Victoria Kwakwa acknowledged the country's exponential growth in providing electricity access to a substantial portion of the population. Recognizing the pivotal role played by the World Bank in supporting Rwanda's electrification efforts, the dignitaries discussed strategies to further expand access and enhance the sector's sustainability, ensuring it benefits all Rwandan citizens.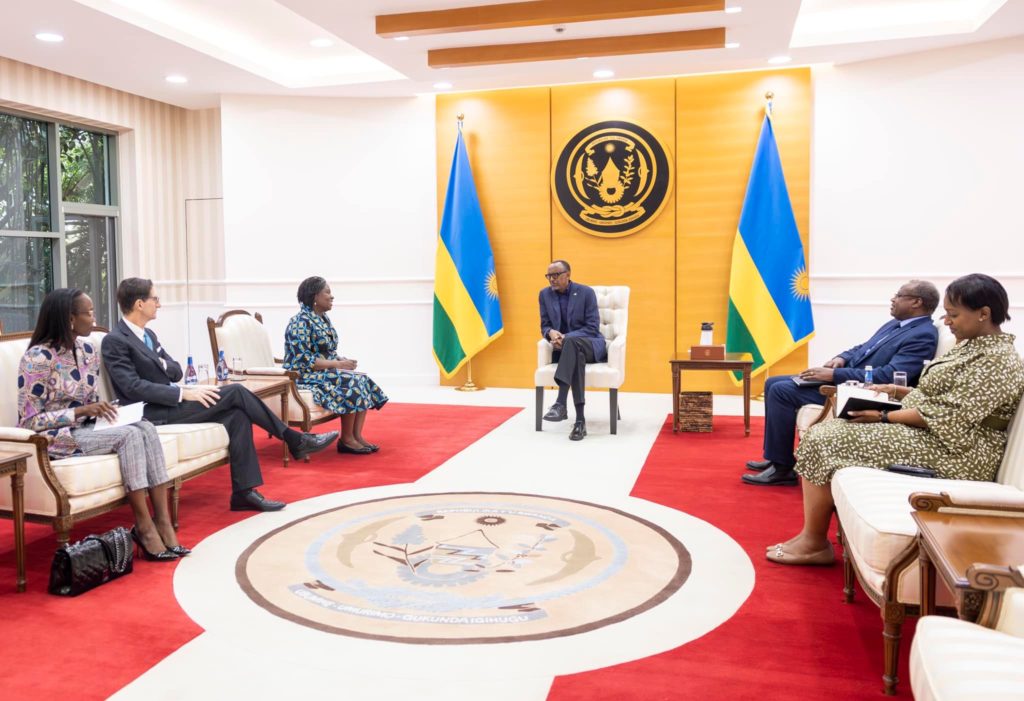 Central to the discussion was the World Bank's plan to prioritize private sector investment and poverty reduction in Rwanda. Recognizing the potential of the private sector as an engine for economic growth and job creation, President Kagame and Victoria Kwakwa explored opportunities for attracting more private investments in critical sectors. By leveraging the World Bank's expertise and resources, Rwanda aims to create an enabling environment that fosters innovation, productivity, and entrepreneurship, ultimately driving sustainable development and reducing poverty.
The meeting also shed light on the comprehensive nature of the partnership between Rwanda and the World Bank. Beyond financial support, the collaboration extends to knowledge-sharing, technical expertise, and capacity building. President Kagame and Victoria Kwakwa emphasized the importance of utilizing these resources effectively in sectors such as agriculture, education, and skills development. By strengthening these areas, Rwanda can further enhance food security, cultivate a skilled workforce, and propel the country towards a knowledge-based economy.
Concluding the meeting, President Kagame expressed gratitude for the unwavering support provided by the World Bank and highlighted the significant impact it has had on Rwanda's development journey. Stressing the government's commitment to fostering a conducive environment for private sector investments, President Kagame underscored the importance of sustained collaboration and partnership. Victoria Kwakwa commended Rwanda's progress and reaffirmed the World Bank's dedication to supporting the country's development endeavors.