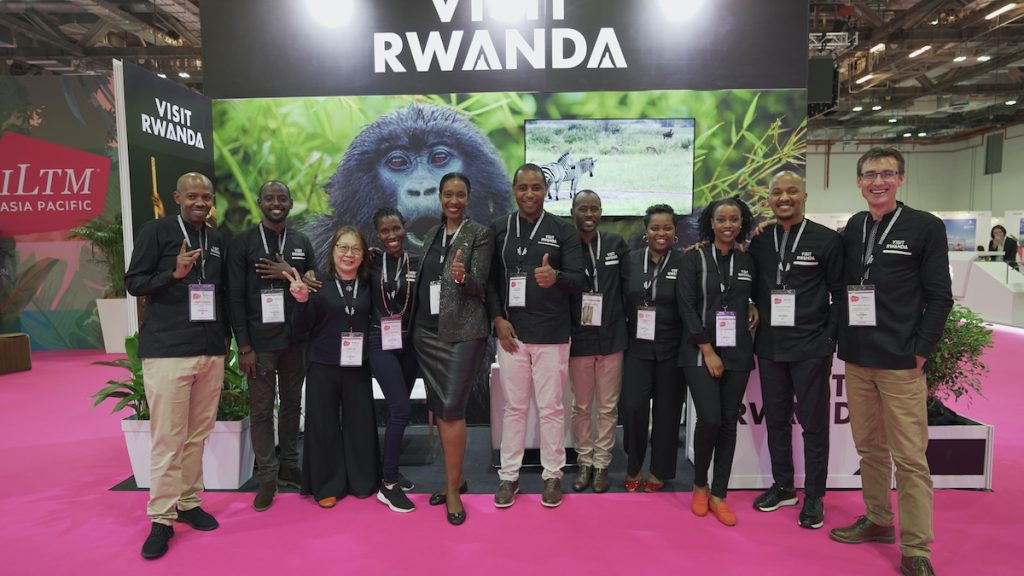 Rwanda's tourism and investment opportunities take center stage at ILTM Asia Pacific, showcasing its attractions to industry leaders and buyers in Singapore and the Asia Pacific region.
Rwanda's captivating attractions and lucrative investment prospects in tourism and hospitality are currently in the spotlight at the prestigious International Luxury Travel Market (ILTM) Asia Pacific, held in Singapore from June 19 to 22. Serving as a premier luxury travel trade show, the event brings together key players in the travel industry from the Asia Pacific region, encompassing international exhibitors, as well as buyers from the MICE, leisure, and corporate travel sectors.
By participating in ILTM Asia Pacific, Rwanda aims to unveil its vast tourism potential and investment opportunities to a global audience. The Rwandan Development Board (RDB), in collaboration with the Rwandan High Commission in Singapore, has organized the Rwandan delegation, comprising eight prominent companies from the Rwanda Chamber of Tourism. These companies include Akagera Aviation, Radisson Blu Hotel and Kigali Convention Center, Luxury Africa Tours, Pure Africa Tours, Premier Transport and Tour Services, Go Tell Tours and Travels, Uber Luxe Safaris, and African Unique Safaris and Tours.
As a business-to-business (B2B) trade show, ILTM Asia Pacific provides an exceptional platform for Rwandan representatives to connect and engage with industry professionals, promoting Rwanda's tourism offerings. Michaëlla Rugwizangoga, Chief Tourism Officer of the RDB, expressed her enthusiasm about the event, stating, "Rwanda's participation in this trade show is a great opportunity to promote its tourism attractions and investment opportunities to attendees based in Singapore and the Asia Pacific region. It is an excellent platform to network and do business with the region's tourism industry leaders."
The ILTM Asia Pacific event serves as a significant boost to Rwanda's efforts to position itself as a premier destination for luxury travel and hospitality. With its diverse and stunning attractions, including the famed Volcanoes National Park and the picturesque Lake Kivu, Rwanda offers an unforgettable experience to discerning travelers. Furthermore, the country's commitment to sustainable tourism practices, exemplified by initiatives like gorilla conservation and community-based tourism, further enhances its appeal to the luxury travel market.
Rwanda's tourism sector has been experiencing rapid growth in recent years, attracting investors from around the globe. The ILTM Asia Pacific presents an opportune moment for potential investors to explore the country's thriving hospitality industry. With its favorable investment climate, supportive government policies, and robust infrastructure development, Rwanda offers an attractive business environment for those looking to capitalize on the burgeoning tourism market in the region.
As the ILTM Asia Pacific unfolds, Rwanda stands poised to impress industry leaders and buyers with its unique blend of natural beauty, rich cultural heritage, and investment potential. By leveraging this high-profile platform, Rwanda is well on its way to capturing the attention of luxury travelers and investors, solidifying its position as a must-visit destination and an emerging hotspot for tourism and hospitality in the Asia Pacific region.