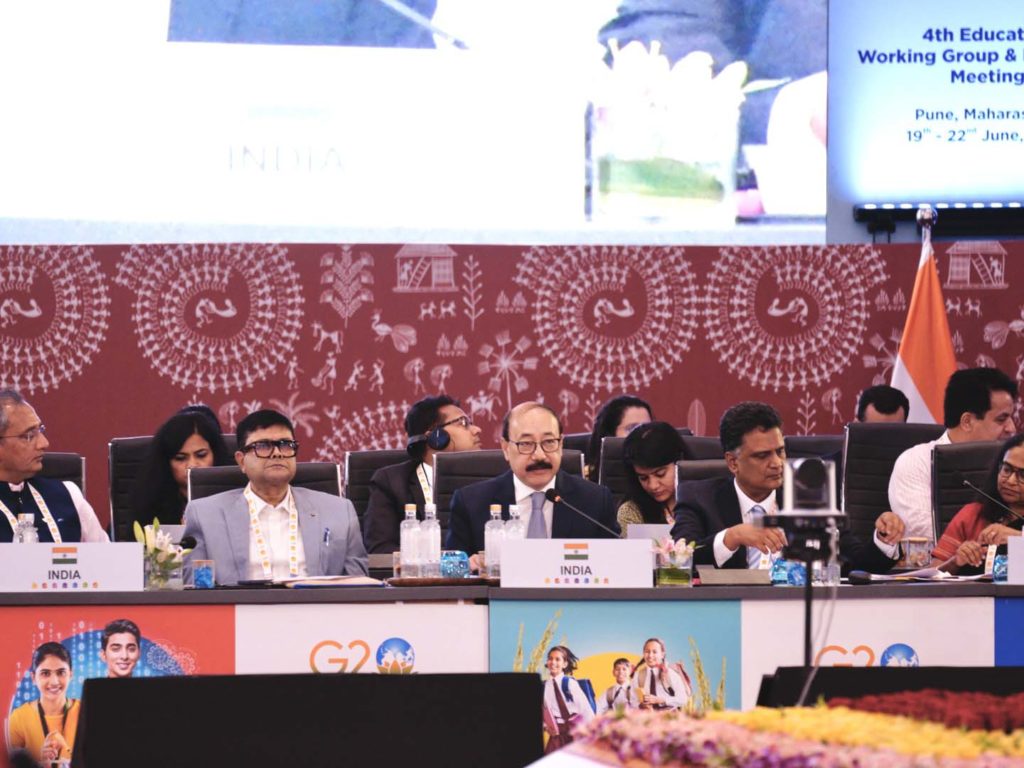 The 4th Education Working Group meeting in Pune brings together global leaders to focus on foundational literacy and numeracy, showcasing India's commitment to international cooperation and advancing education policies.
The 4th Education Working Group (EdWG) meeting kicked off in Pune, India, on 20th June, with the aim of finalizing important outcome documents to be presented at the Education Ministers meeting on 22nd June, 2023. Chaired by Shri K. Sanjay Murthy, Secretary Higher Education, and attended by key officials from the Ministry of Education, the meeting aimed to address the theme of Foundational Literacy & Numeracy (FLN). The Indian Presidency and international organizations, including UNICEF, OECD, and UNESCO, presented the education working group report, which received appreciation from G20 members for its comprehensive approach to education policies and programs.
India's G20 Presidency has been instrumental in fostering cooperation and finding solutions to global and local challenges. Shri Harsh Vardhan Shringla, Chief Coordinator of India's G20 Presidency, highlighted the success of previous EdWG meetings, which focused on topics such as tech-enabled learning, research and collaboration, and the future of work. He emphasized India's commitment to an inclusive international order that works towards sustainable global good, even amidst ideological differences.
During the meeting, Shri K. Sanjay Murthy extended a warm welcome to the delegates and emphasized the importance of sharing experiences and best practices. The discussions held in the EdWG meetings will guide targeted actions towards ensuring fundamental literacy for every child. Murthy expressed appreciation for the enthusiastic participation of G20 delegates in previous meetings, which have proven to be valuable platforms for exchange and collaboration.
In addition to the meeting, a seminar was organized on the theme of 'Ensuring Foundational Literacy & Numeracy, especially in the context of Blended Learning.' Furthermore, a multimedia exhibition was held at Savitribai Phule Pune University, showcasing FLN-related initiatives. With over 12,000 attendees and participation from prominent organizations such as NCERT, IKS, Microsoft, and UNICEF, the exhibition provided a unique opportunity to share and learn from various stakeholders involved in promoting foundational literacy.
While in Pune, G20 delegates had the chance to explore the rich cultural heritage of Maharashtra through a Heritage Walk of the city. Visits to historical landmarks like Shaniwar Wada, Lal Mahal, and Nana Wada gave the delegates a glimpse into the vibrant history and architecture of the region. Furthermore, as part of the International Day of Yoga celebrations, the delegates were offered the opportunity to engage in yoga exercises, promoting a healthy mind and soul.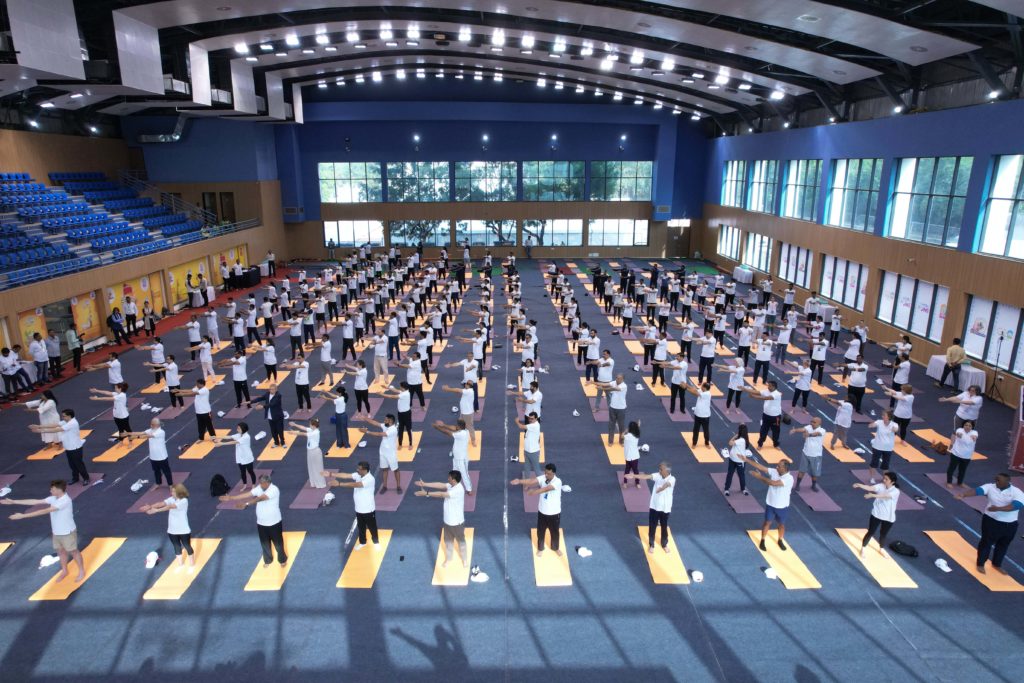 The 4th EdWG meeting in Pune showcased India's commitment to international cooperation and the advancement of education policies. By bringing together global leaders, sharing best practices, and focusing on foundational literacy and numeracy, the meeting aimed to pave the way for targeted actions that will benefit children worldwide. The accompanying exhibition and cultural experiences provided a holistic platform for knowledge exchange and appreciation of India's rich heritage. As the meeting concluded, the education sector looks forward to the positive impact these discussions and initiatives will have on shaping a brighter future for education worldwide.