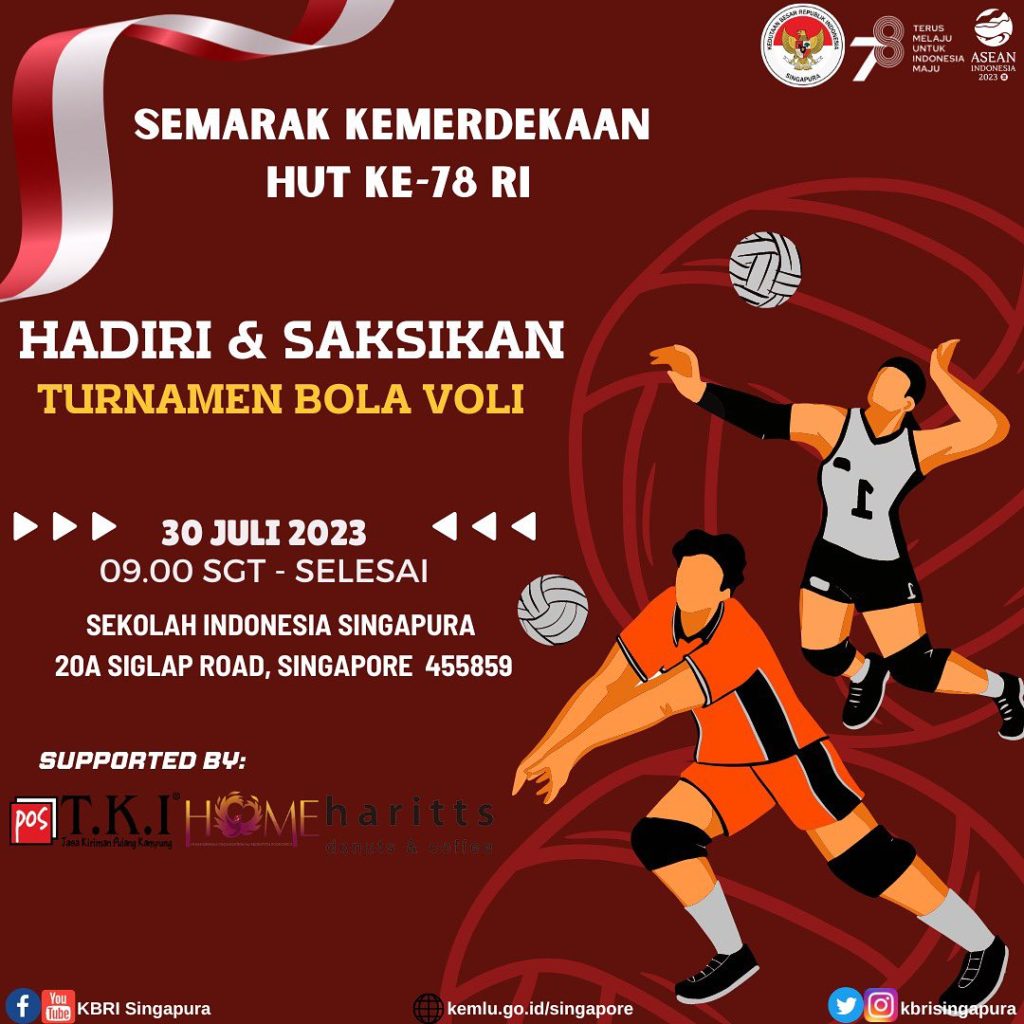 Get ready for an electrifying showdown at the Volleyball Tournament in Singapore, celebrating Indonesia's 78th anniversary with thrilling sportsmanship!
Calling all sports enthusiasts, families, and friends! Don't miss this incredible opportunity to cheer on your favorite teams and be part of the electrifying atmosphere as they battle it out on the volleyball court. Whether you're a die-hard volleyball fan or simply looking for a fun-filled weekend activity, this tournament promises to be a spectacle that will leave you on the edge of your seat!
On Sunday, 30th July 2023, at 9:00 AM SGT, the Embassy of Indonesia in Singapore will come alive with the excitement of a thrilling Volleyball Tournament! The event will take place at the vibrant 20A Siglap Road, Singapore 455859.
The event carries a special significance as it coincides with the celebration of Indonesia's 78th Republic Day. As we rejoice in the achievements of the nation, we also look forward to a bright future of progress and prosperity, marked by the theme "Terus Melaju untuk Indonesia Maju" – Moving Forward for an Advanced Indonesia.
Not only will you have the chance to witness impressive displays of athleticism, teamwork, and sportsmanship, but there will also be a range of exciting activities and delicious Indonesian delicacies to indulge in. From mouthwatering traditional snacks to refreshing beverages, the event will surely cater to all your cravings.
So, mark your calendars and invite your friends, relatives, and children to this joyous occasion. Let's come together as a community, celebrating the spirit of sports and the unity between Indonesia and Singapore. Ayo datang dan saksikan turnamen Bola Voli! See you there!