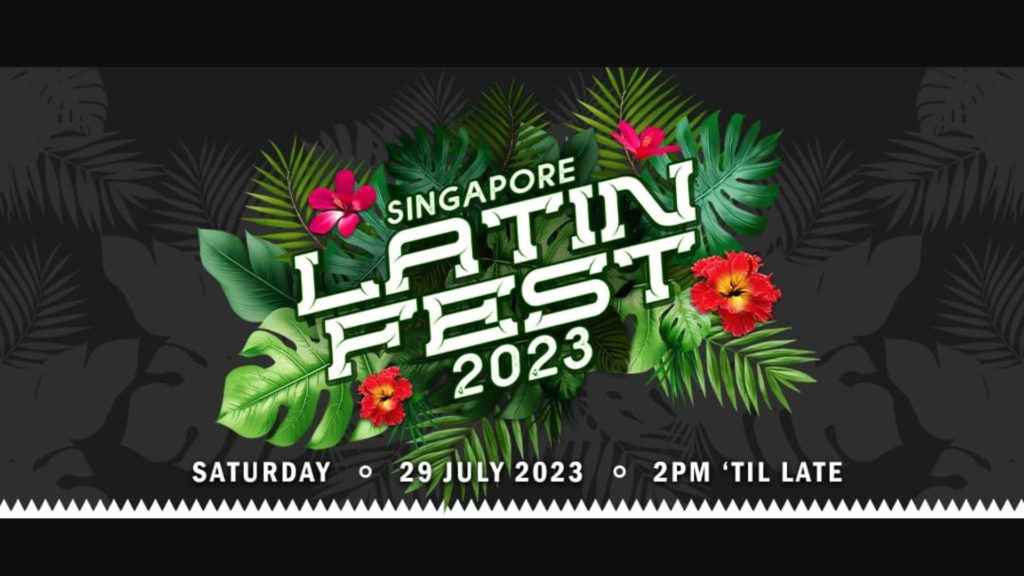 Singapore Latin Fest 2023 promises an unforgettable day filled with non-stop musical excitement, vibrant rhythms, and captivating performances that celebrate the rich cultural heritage of Latin music.
The stage is set, the beats are calling, and the excitement is palpable as the city gears up for the highly anticipated Latinfest 2023! A spectacular one-day carnival of music that will immerse attendees in the vivacious world of Latin rhythms, this extraordinary event guarantees to be a sensory fiesta unlike any other.
Kicking off on the 29th of July at 2 pm, the Sands Expo and Convention Centre's Exhibition Hall D will transform into a mesmerizing musical wonderland. The venue's electric ambiance, coupled with the diverse lineup of artists, is sure to leave the audience enchanted and yearning for more.
Prepare to be captivated by an array of talented performers who will ignite the stage with their infectious energy and remarkable talent. Latinfest 2023! boasts a star-studded lineup, ranging from the explosive fusion of Steve Thornton's Afro Asia to the authentic Cuban rhythms of Montunico. With genres that span the musical spectrum, this festival caters to every musical taste, promising a day of pure celebration.
In addition to the captivating performances, Latinfest 2023! invites festival-goers to fully engage with the music. Dance enthusiasts will have the opportunity to participate in dance lessons, where they can learn the sultry moves of salsa, the exhilarating steps of samba, and more. Let the rhythms guide your feet and lose yourself in the joyous art of Latin dance.
And if the pulsating beats leave you needing a moment to catch your breath, fret not! A talented DJ will be spinning the hottest Latin tunes between live performances, keeping the energy high and the dance floor buzzing.
For those looking to enhance their experience, a VIP area will be available, offering a comfortable and exclusive space with prime stage views. Indulge in the festival's delicious food and beverage offerings while soaking in the electrifying performances from a privileged vantage point.
At its core, Latinfest 2023! aims to celebrate the universal language of music and embrace the beauty of cultural diversity. With its immersive and unforgettable experience, this one-day carnival promises to bring people together through the infectious rhythms and vibrant spirit of Latin music.
Tickets for Latinfest 2023! are available on Marina Bay Sands, with prices starting at SGD 28 for this free-standing event. Don't miss this opportunity to sway, sizzle, and celebrate the magic of Latin music.
More information available HERE