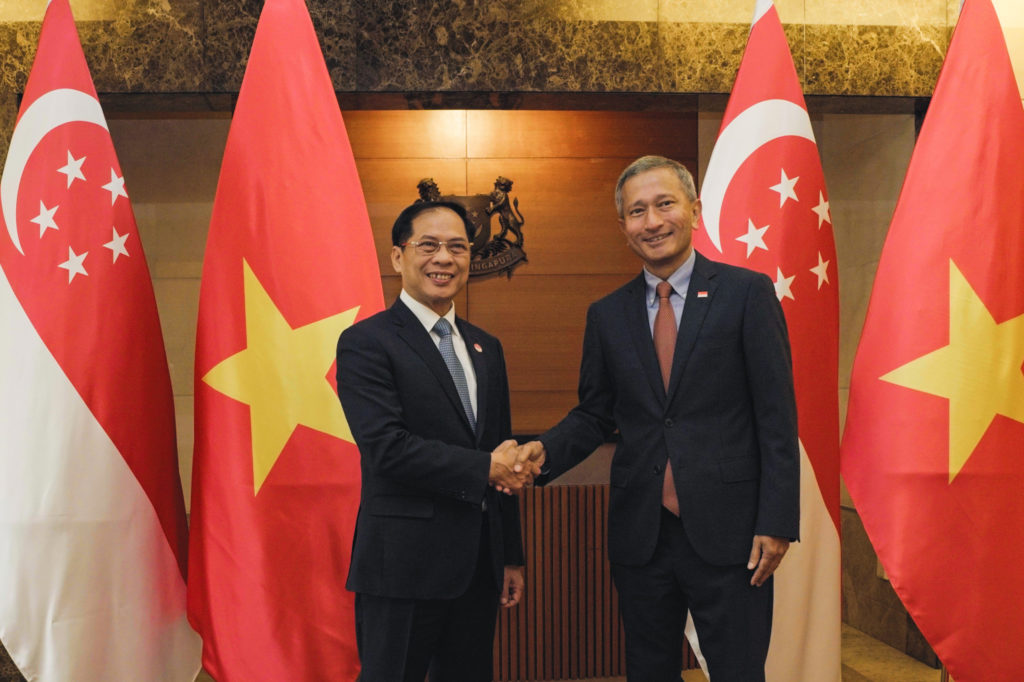 Vietnamese Foreign Minister Bui Thanh Son's visit to Singapore marks a momentous occasion, celebrating 50 years of diplomatic relations and 10 years of strategic partnership, while forging deeper ties and cooperation between the two nations.
In a landmark event, the Minister of Foreign Affairs of the Socialist Republic of Vietnam, Bui Thanh Son, concluded his highly successful official visit to Singapore yesterday. The visit, which took place on July 18, marked a significant milestone as it commemorated the 50th anniversary of diplomatic relations and the 10th anniversary of the Singapore-Vietnam Strategic Partnership.
During his visit, Minister Son engaged in a series of high-level meetings with key Singaporean officials, reinforcing the already excellent relations between the two nations. One of the notable meetings was with Senior Minister and Coordinating Minister for National Security, Teo Chee Hean. Both leaders reaffirmed the strong bond between Singapore and Vietnam and exchanged views on regional and international developments.
Another important meeting during Minister Son's visit was with Singapore's Minister for Foreign Affairs, Balakrishnan. The two ministers held a constructive discussion on a wide range of topics, including ways to bolster their countries' deep and multi-faceted relations. They emphasized the importance of robust people-to-people ties, expanding trade and investments, and fostering closer political cooperation between their nations.
Moreover, both ministers expressed their shared commitment to enhancing substantive economic links. They explored avenues for collaboration in emerging sectors like renewable energy, carbon credits, and the digital economy, aiming to seize new opportunities and drive innovation in their bilateral ties.
The South China Sea issue and the role of ASEAN in regional developments were also discussed at length during their meetings. Both leaders pledged to work together within the ASEAN framework to address regional challenges and maintain peace and stability in the South China Sea region.
As the official visit came to a close, Minister Son and Minister Balakrishnan were honored as joint Guests-of-Honour at a grand Dinner Reception organized by the Vietnam Embassy in Singapore. The event was an apt celebration of five decades of diplomatic ties and a decade of strategic partnership between the two nations. The dinner brought together prominent figures from both countries, further reinforcing the sense of camaraderie and shared vision.
Minister Bui Thanh Son's visit has undoubtedly left an indelible mark on Singapore-Vietnam relations, setting the stage for deeper cooperation and fostering a brighter future for both nations. The commitments made and the discussions held during this visit are expected to lead to concrete actions and fruitful outcomes in the years to come. With a renewed sense of friendship and shared goals, Singapore and Vietnam are poised to strengthen their alliance and navigate the complexities of an ever-changing global landscape together.