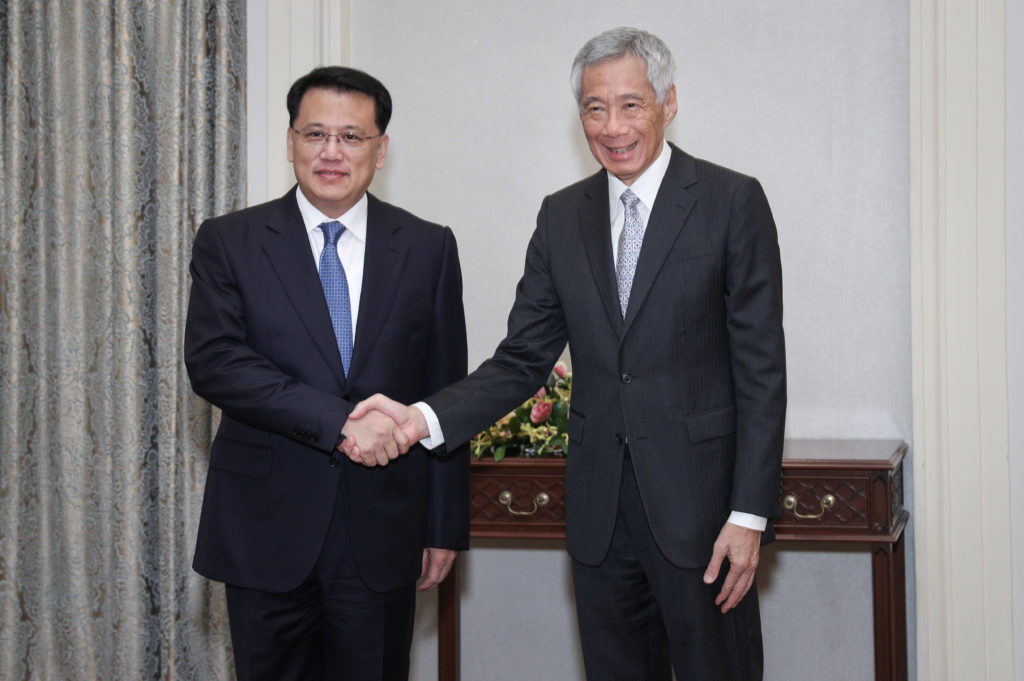 High-level meetings between Chinese and Singaporean officials strengthen collaboration and economic ties, focusing on the China-Singapore Demonstration Initiative on Strategic Connectivity and the New International Land-Sea Trade Corridor.
In a significant display of bilateral cooperation, Secretary Yuan Jiajun, a prominent member of the Political Bureau of the Communist Party of China (CPC) Central Committee and Secretary of the CPC Chongqing Municipal Committee, embarked on a productive visit to Singapore. During his stay, Secretary Yuan engaged in several crucial meetings with top Singaporean officials, reinforcing the substantive and multi-faceted relations between the two nations.
The visit commenced with a warm welcome from Singaporean Prime Minister Lee Hsien Loong, who expressed his delight at hosting Secretary Yuan in Singapore. In their meeting, the two leaders emphasized the close collaboration between Singapore and Chongqing, a partnership anchored by their third Government-to-Government project in China—the China-Singapore (Chongqing) Demonstration Initiative on Strategic Connectivity (CCI). This initiative has proven to be a vital conduit for enhancing bilateral cooperation, and both Prime Minister Lee and Secretary Yuan looked forward to further strengthening the ties between their respective regions and countries.
Deputy Prime Minister and Coordinating Minister for Economic Policies, Heng Swee Keat, was another key figure who held a significant meeting with Secretary Yuan. They enthusiastically reviewed the remarkable progress made in the CCI-New International Land-Sea Trade Corridor (ILSTC) and explored new avenues of cooperation in areas such as digital connectivity and green development. Secretary Yuan took this opportunity to provide an update on the latest developments in Chongqing and shared his vision for the city's future plans.
Notably, Senior Minister and Coordinating Minister for National Security, Teo Chee Hean, engaged in a crucial discussion with Secretary Yuan, wherein they reaffirmed the longstanding and robust relations between Singapore and China. The importance of the CCI-ILSTC in acting as a pivotal link between Western China and Southeast Asia was underscored during their meeting. Both leaders deliberated on strategies to further promote regional integration and economic growth by harnessing the potential of the CCI-ILSTC.
Continuing their productive engagements, Minister for Communications and Information and Second Minister for Home Affairs, Josephine Teo, hosted Secretary Yuan to a lunch meeting. The two leaders delivered speeches at the CCI-ILSTC Regional Cooperation Forum on 18 July, recognizing the immense economic potential of Southeast Asia and Western China. They emphasized the role of CCI-ILSTC in fostering economic opportunities for businesses from both regions and furthering the integration of their economies.
Additionally, a closed-door discussion attended by Minister Josephine Teo and Secretary Yuan saw business leaders from Singapore and Chongqing come together to exchange views on commercial collaborations. Such an exchange of ideas holds the potential to spur innovation, facilitate trade, and deepen economic ties between the two regions.
Overall, Secretary Yuan's visit to Singapore served as a testament to the deep-rooted and robust relations between China and Singapore, while also demonstrating the commitment of both nations to fostering greater collaboration and growth. With the CCI-ILSTC acting as a bridge between Western China and Southeast Asia, the future holds promising opportunities for businesses and economies on both sides, solidifying the strong momentum of cooperation and opening new avenues for mutual development.