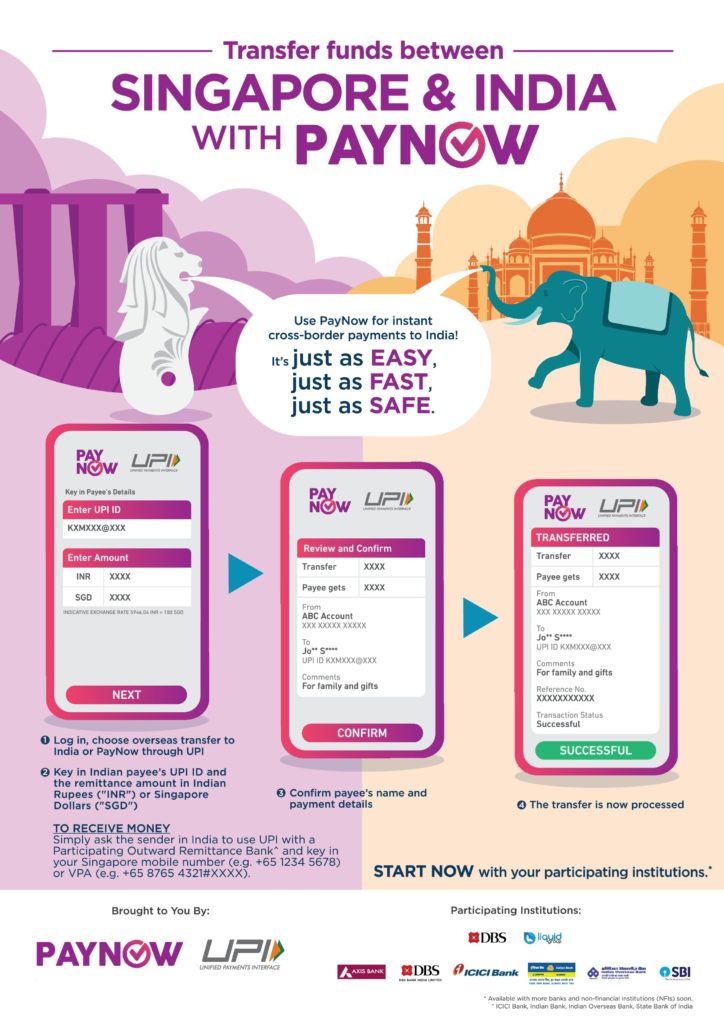 On February 21, 2023, the Monetary Authority of Singapore (MAS) and the Reserve Bank of India (RBI) launched their collaboration by linking Singapore's PayNow and India's Unified Payments Interface (UPI).
The Monetary Authority of Singapore (MAS) and the Reserve Bank of India (RBI) began their collaboration on February 21, 2023, with the linkage of Singapore's PayNow and India's Unified Payments Interface (UPI).
The launch was officiated by Singapore Prime Minister Lee Hsien Loong and Indian Prime Minister Narendra Modi. MAS Managing Director Ravi Menon and RBI Governor Shaktikanta Das conducted live cross-border fund transfers from their respective locations in Singapore and India.
The PayNow-UPI connection is the result of extensive collaboration between MAS and RBI, as well as payment system operators, payment scheme owners, and participating banks and non-bank financial institutions from both countries. This is a significant step toward improving cross-border payment infrastructure and supports India's G20 Presidency priorities to reduce the cost, speed, access, and transparency of cross-border payments.
The PayNow-UPI linkage is the world's first real-time payment system linkage to employ a scalable cloud-based infrastructure capable of accommodating future increases in remittance traffic volume. It is also the first linkage to include a non-bank financial institution.
Customers of participating financial institutions in Singapore and India will be able to send and receive funds between bank accounts or e-wallets in both countries in real time. They can do so by simply providing their mobile phone number, UPI identity, or Virtual Payment Address (VPA). Customers can use this link to make cross-border fund transfers in a secure, simple, and cost-effective manner.
The service will be made available to DBS Bank and Liquid Group Singapore customers in a phased approach, with these institutions gradually increasing the number of eligible user groups and transaction limits from February 21, 2023, to the end of March 2023. Customers of all participating Indian banks will be able to receive funds through the service right away. At the time of launch, funds could only be sent to customers of four Indian banks, but this will be gradually expanded.
Participating financial institutions have committed to making the service affordable and accessible to all customers, including foreign workers and students in Singapore and India, allowing them to send and receive low-cost cross-border remittances to and from their home countries. The linkage also allows for the automatic incorporation of capital control rules for increased efficiency. The MAS and RBI will review and gradually scale up the linkage by increasing the number of participating financial institutions and applicable use cases.
Sourced from Monetary Authority of Singapore site