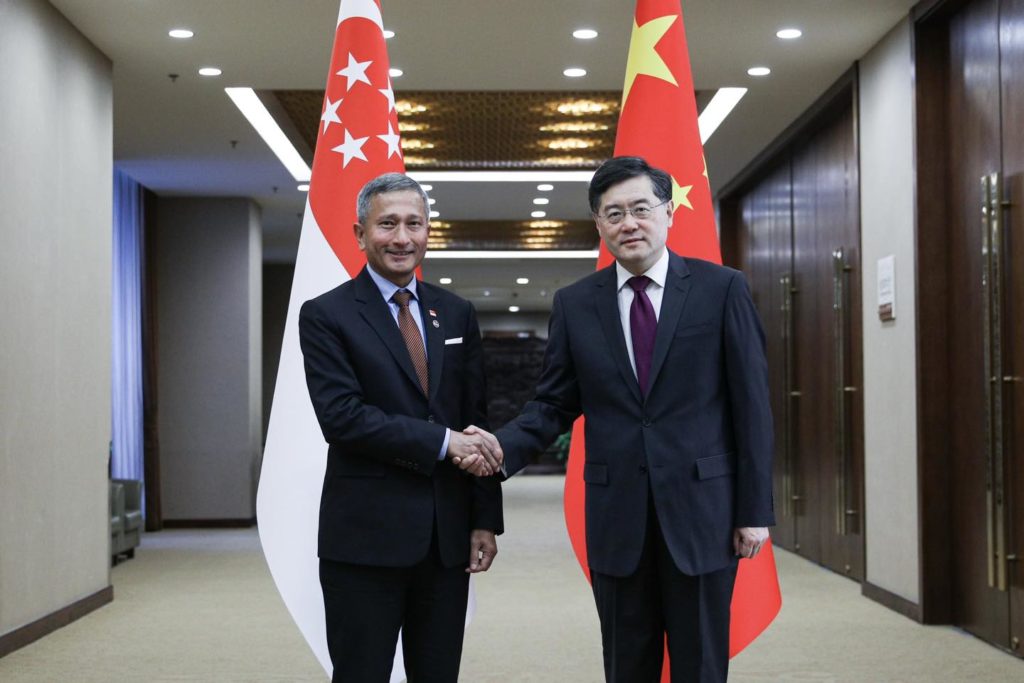 Foreign Minister Dr. Vivian Balakrishnan concluded his official visit to China on February 19-21 February 21, 2023.
From February 19 to February 21, 2023, Minister of Foreign Affairs Dr. Vivian Balakrishnan was in Beijing for an official visit at the invitation of PRC Minister of Foreign Affairs Qin Gang.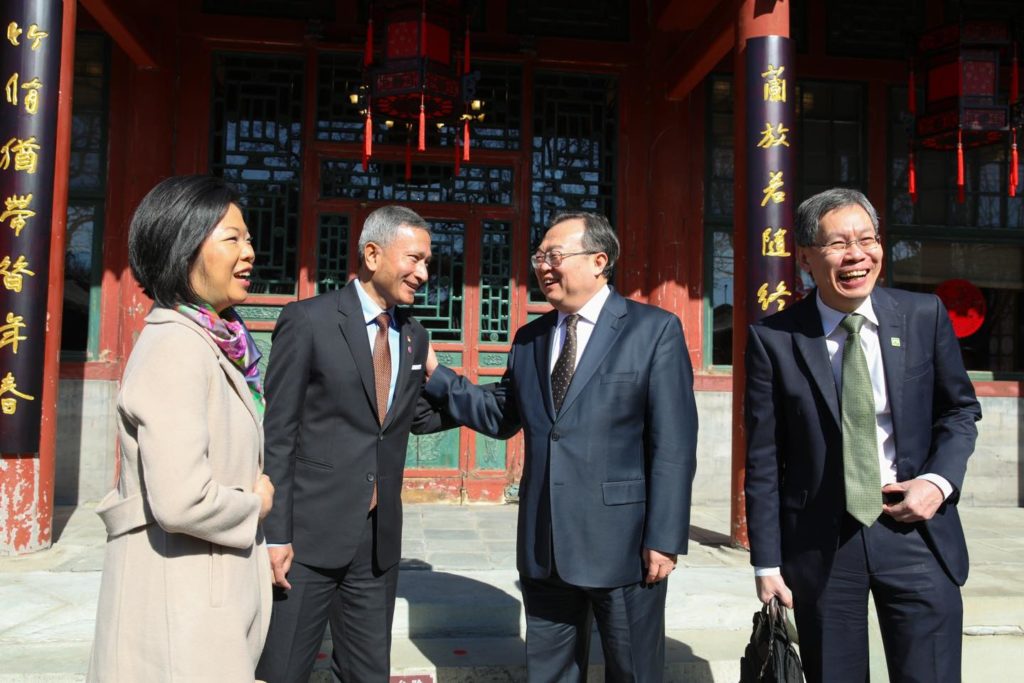 Liu Jianchao, Minister of the CPC's International Department, hosted Minister Balakrishnan for lunch. They reaffirmed the extensive partnership between Singapore and China, which was demonstrated by the ways in which the two nations had helped one another during the pandemic. They welcomed ongoing initiatives aimed at the full restoration of face-to-face communication at all levels, including links between governments, individuals, and political parties. Such interactions are crucial for establishing mutual understanding and fostering trust. Moreover, they discussed a variety of national, regional, and global issues, as well as the significance of sound governance.

Minister Balakrishnan and PRC Minister of Foreign Affairs Qin Gang had extensive discussions during a delegation meeting and dinner. The Ministers evaluated the significant and forward-looking partnership between Singapore and China, which is supported by institutional bilateral mechanisms like the Joint Council for Bilateral Cooperation and the three Government-to-Government projects in Suzhou, Tianjin, and Chongqing. Ministers Balakrishnan and Qin made note of how Singapore and China had supported one another during pivotal times of the COVID-19 pandemic. They reaffirmed their commitment to stepping up their collaboration in order to take advantage of new growth prospects in developing industries like the digital and green economies. They concurred that it was crucial to step up initiatives to support post-pandemic recovery, including the full restoration of air connectivity and an increase in trade and human movement between Singapore and China. On the occasion of the Sino-Singapore Tianjin Eco-City's 15th anniversary this year, the Ministers expressed interest in continuing high-level interactions between Singapore and China. Minister Qin was extended an official invitation by Minister Balakrishnan to visit Singapore.

Minister Qin and Minister Balakrishnan also discussed current domestic and international events. China's ongoing desire to deepen and broaden its engagement with ASEAN was warmly welcomed by Minister Balakrishnan. Additionally, they reaffirmed how crucial it is to advance regional security, stability, and peace.
He also had get-togethers in Beijing with Singaporean students and businesses while savoring regional specialties like har cheong gai, chwee kueh, kueh salat, and teh tarik.
Minister Balakrishnan was accompanied by Sim Ann, the Senior Minister of State, Ministry of Foreign Affairs, Ministry of National Development, and Ministry of Foreign Affairs officials.
This is Minister Balakrishnan's fifth visit to China since the pandemic.
Sourced from Singapore MFA and Dr. Vivian Balakrishnan's Facebook page