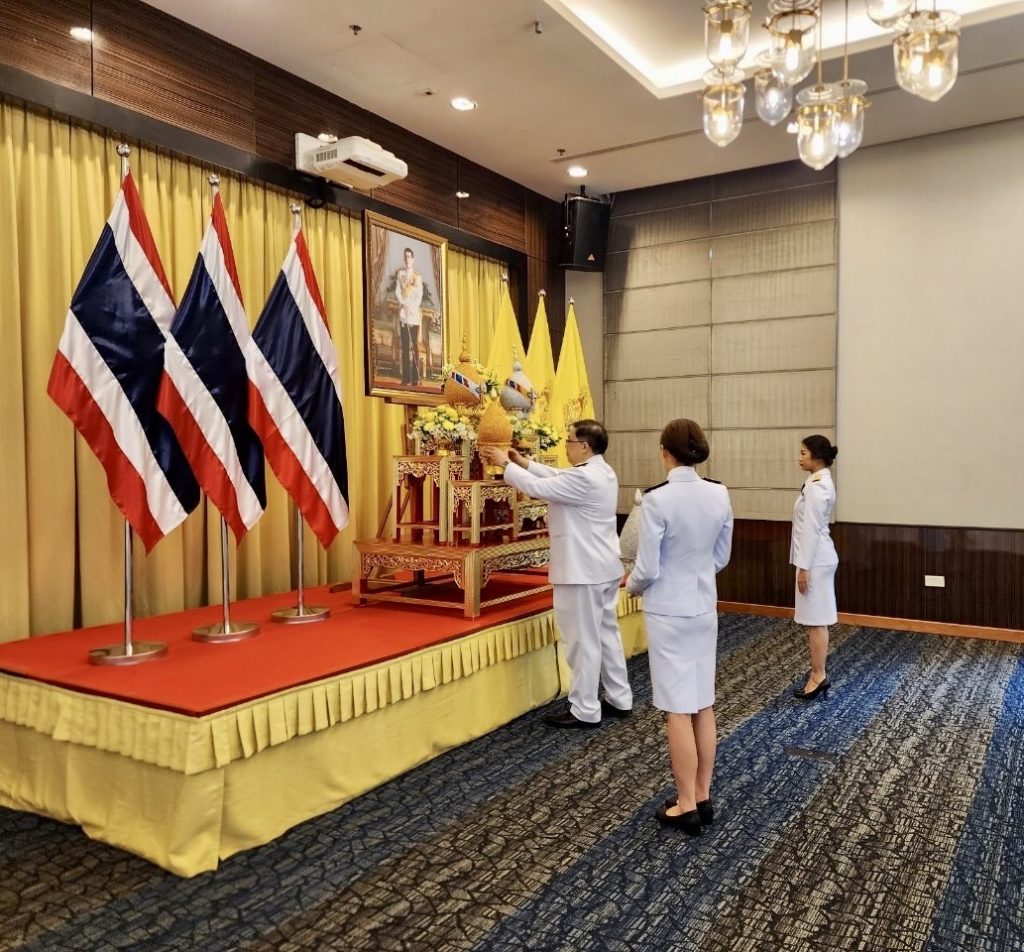 On July 27, 2023, the Thai Ambassador to Singapore led a reverential ceremony to honor His Majesty the King on his 70th Birthday Anniversary, symbolizing unity and gratitude among the Thai community.
The Thai Ambassador to Singapore hosted a significant event at the Royal Thai Embassy to mark the auspicious occasion of His Majesty the King's 70th Birthday Anniversary, scheduled for July 28, 2023. The ceremony was characterized by a sense of respect and admiration for the revered monarch.
The Thai Ambassador, Mr. Chutinthon Kong-sakdik, oversaw a series of traditional ceremonies to pay homage to His Majesty. The proceedings included the offering of Royal Regalia and the laying of floral wreaths, symbolizing deep respect and loyalty to the King.
A key moment during the event was when Ambassador Kong-sakdik, representing the Thai diplomatic mission and the Thai community in Singapore, signed the ceremonial book. The book contained heartfelt messages of congratulations and well-wishes for His Majesty's continued prosperity and good health. This act emphasized the unity and connection between the Thai people and their beloved King.
The ceremony was attended by military attachés, high-ranking officers, civil servants, embassy officials, and their spouses, showcasing their loyalty to the monarchy and dedication to serving Thailand.
The presentation of sandalwood flowers, a traditional gesture, served as a reminder of the collective aspiration to be virtuous and selfless public servants, committed to the nation's progress and prosperity.
The event fostered an atmosphere of pride and unity among those present, leaving them with a sense of purpose and renewed commitment to upholding the legacy of His Majesty the King. It underscored the reverence for the Thai monarchy and the enduring bond between the Thai community in Singapore and their homeland.