Get to know more about how to do business and gain potential client and insight from successful business people in the field at small and medium enterprises international conference!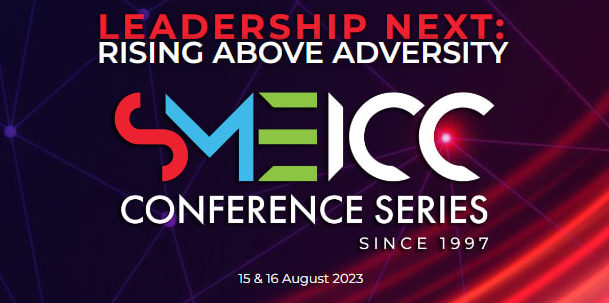 The 2023 edition of the Small and Medium Enterprises International Conference (SMEICC) focused on the theme "Leadership Next: Rising Above Adversity." Set against a backdrop of disruptions and unforeseen challenges in the business landscape, the conference underscored the importance of purposeful leadership in uncharted waters.
Amid an intricate and uncertain business environment, the core capabilities of companies were put to the test. Effective leaders played a crucial role in guiding teams toward the right actions. SMEICC 2023 highlighted the significance of identifying opportunities during adversity, with visionary leadership seen as key to shaping the next generation of industry leaders.
Participants experienced insights on adapting strategies to market conditions, advocating sustainable practices, and exploring innovative value creation models. SMEICC 2023 provided a platform for business leaders to engage in constructive discussions, share experiences, and position their businesses for success in the dynamic landscape of that time.
The event was held at Suntec Singapore Convention & Exhibition Centre (Booth B04), Level 4, Halls 405 & 406 and was organised by The Singapore Chinese Chamber of Commerce & Industry (SCCCI) Attendees gained insights, adapted strategies, and fostered innovation for business success.

Source : https://www.smeicc.org/smeicc-2023-programme/