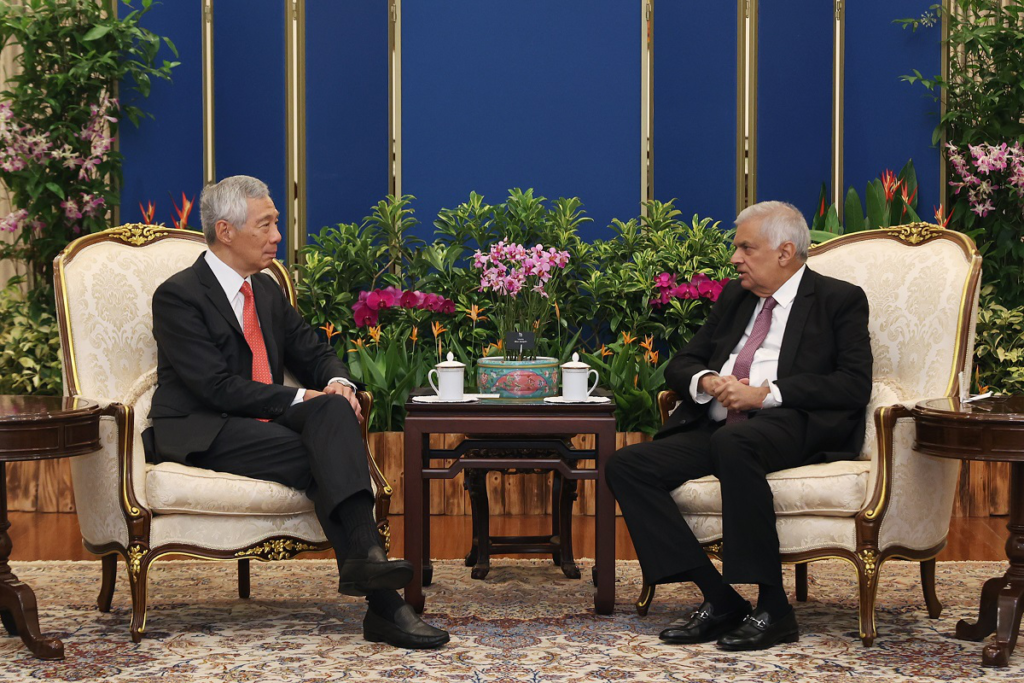 President of Sri Lanka, Ranil Wickremesinghe, concludes a two-day working visit to Singapore, focusing on enhancing bilateral cooperation in areas including trade, food security, and environmental collaboration.
President Ranil Wickremesinghe of Sri Lanka wrapped up his two-day working visit to Singapore on 22 August 2023, focusing on discussions aimed at strengthening bilateral ties between the two countries.
During the visit, President Wickremesinghe met with President Halimah Yacob on 21 August, where they acknowledged the close friendship between Singapore and Sri Lanka driven by robust people-to-people connections. The talks encompassed various topics, including food security, renewable energy, and regional economic collaboration.
Continuing his engagements, President Wickremesinghe met with Prime Minister Lee Hsien Loong on 22 August at the Istana. The discussions revolved around avenues to further enhance bilateral cooperation, particularly in trade and food security. The leaders also exchanged views on developments at both regional and global levels. President Wickremesinghe provided insights into Sri Lanka's recent advancements.
A significant outcome of the visit was the joint witnessing of the signing of a Memorandum of Understanding (MOU) between President Wickremesinghe and Prime Minister Lee. The MOU, focused on carbon credits collaboration under Article 6 of the Paris Agreement, underscores both nations' commitment to addressing climate change.
In addition to the high-level meetings, President Wickremesinghe held separate discussions with Minister for Defence Dr Ng Eng Hen and Minister for Sustainability and the Environment Grace Fu on 21 August. He also attended a luncheon hosted by Minister for Home Affairs and Minister for Law K Shanmugam on 22 August, joined by Minister for Foreign Affairs Dr Vivian Balakrishnan and Minister for Manpower and Second Minister for Trade and Industry Dr Tan See Leng.