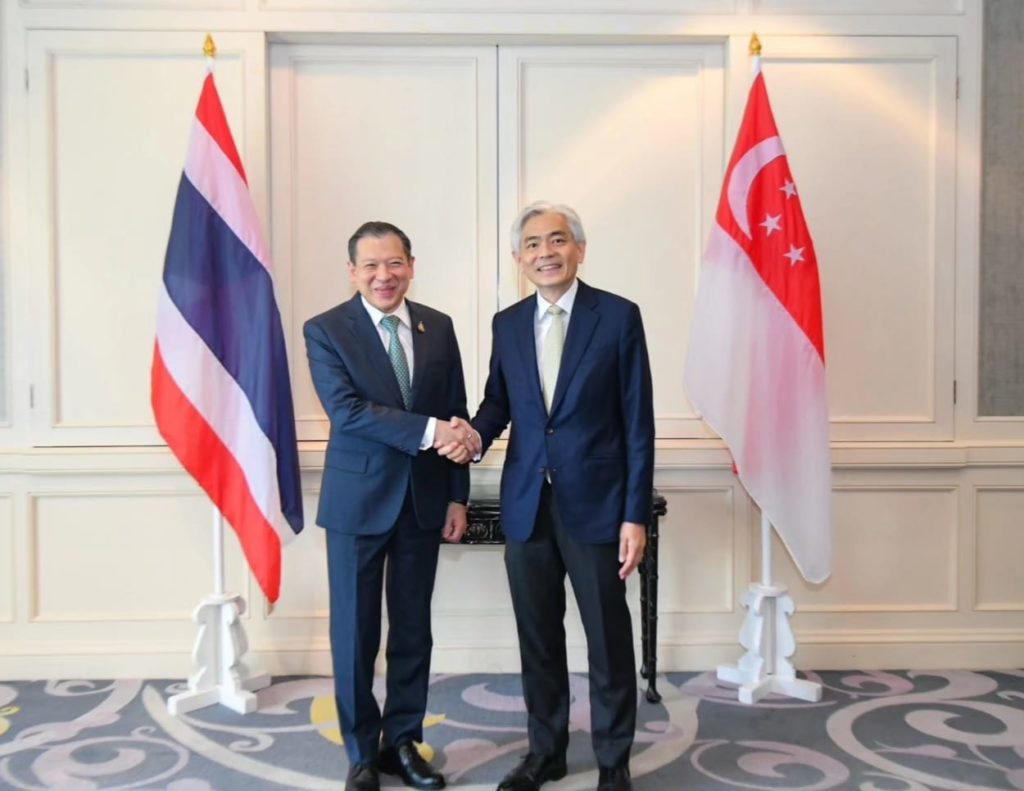 Singaporean and Thai Permanent Secretaries reaffirm bilateral ties and discuss regional cooperation during the 3rd Singapore-Thailand Political Consultations in Bangkok.
The Permanent Secretary for Foreign Affairs of Singapore, Albert Chua, is currently conducting a working visit to Bangkok, Thailand, where he co-chaired the 3rd Singapore-Thailand Political Consultations (STPC) alongside Permanent Secretary Sarun Charoensuwan of the Ministry of Foreign Affairs of Thailand.
During the consultations, the Permanent Secretaries took the opportunity to reaffirm the strong state of bilateral relations between Singapore and Thailand. They noted the consistent high-level exchanges, robust defense and economic ties, as well as the enduring people-to-people connections that have contributed to the solid relationship between the two countries.
Both sides conducted a comprehensive review of their bilateral cooperation across various sectors, including trade and investment, green and digital economies, sustainable development, and human resource development. Satisfactory progress in these areas was acknowledged by both parties.
The discussions also centered around avenues to further enhance bilateral cooperation through well-established institutional channels. The Singapore-Thailand Civil Service Exchange Programme (CSEP) and the Singapore-Thailand Enhanced Economic Relationship (STEER) Ministerial Meeting were identified as key mechanisms for promoting collaboration. Both Permanent Secretaries underscored the importance of regular exchanges in bolstering the partnership between the two nations.
In addition to bilateral concerns, the Permanent Secretaries engaged in constructive dialogues regarding regional and international developments. They jointly highlighted the significance of upholding ASEAN Centrality, fostering an open and inclusive regional architecture, and advancing regional economic integration.