The signing signifies enhanced cooperation and trust between the two Navies, witnessed by H.E. Dr. Shilpak Ambule, High Commissioner of India to Singapore and Fleet Commander, RSN.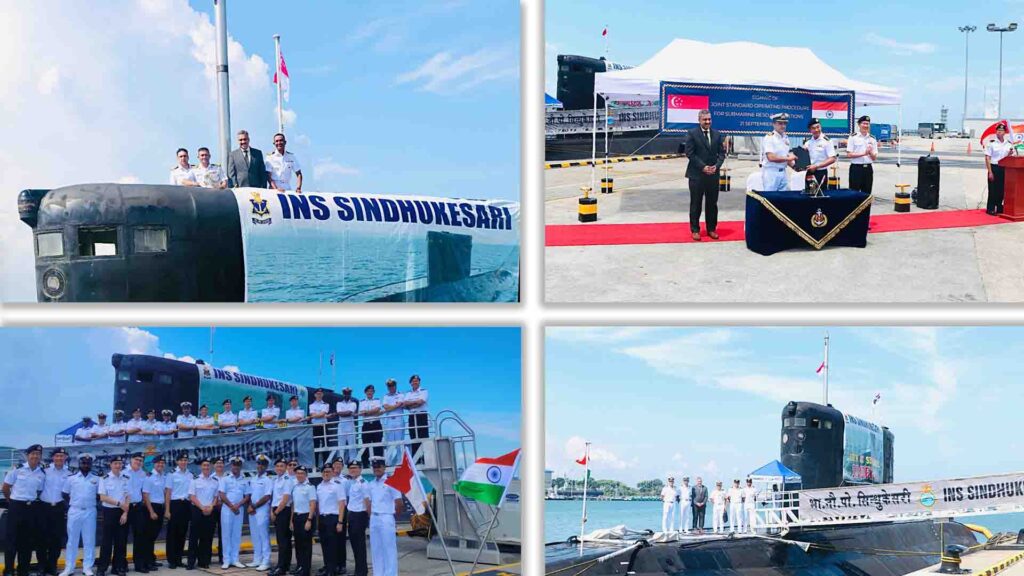 The Indian Navy (IN) and the Republic of Singapore Navy (RSN) formalized a Joint Standard Operating Procedure (SOP) for Submarine Rescue Operations. The ceremony was attended by H.E. Mr. Simon Wong, High Commissioner of Singapore to India, and Rear Admiral Aaron Beng, Fleet Commander, RSN.
The Joint SOP outlines a collaborative framework between the two Navies in case of a submarine-related incident, allowing for the swift and efficient deployment of submarine rescue assets to extend mutual aid.
This agreement underscores the enduring relationship between the IN and the RSN, showcasing their dedication to safeguarding the welfare and security of their submariners.

Image Credit – https://twitter.com/IndiainSingapor/status/1705407939593560207