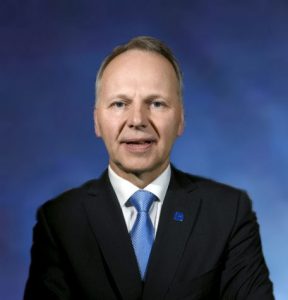 Finland's Minister of Agriculture and Forestry Jari Leppä is on a visit to Singapore from 10 to 12 January 2018. He is accompanied by a Team Finland delegation consisting of representatives from Finnish authorities and businesses. The visit will be carried out in cooperation with the Food from Finland programme, led by Business Finland.
In Singapore, Minister Leppä is meeting Minister for National Development Lawrence Wong and Minister for Trade and Industry S. Iswaran. This will be the first ministerial level Team Finland visit to Singapore and the business delegation will include representatives from ten Finnish breweries and distilleries and meat product companies. The aim of the Singapore visit is to promote trade relations between the two countries and increase the trade of Finnish poultry and pork and that of high-quality alcoholic beverages.
Finnish companies involved with the visit include: Altia Oyj, Atria Finland Ltd, HKScan Oyj, HKScan Asia Ltd, Kyrö Distillery Company, Laitilan Wirvoitusjuomatehdas Oy, L'Uomu Nokka / Luomu Invest Oy, Northern Lights Spirits Oy, Shaman Spirits Oy, Tenu Ventures Ltd, The Helsinki Distilling Company, Ägras Distillery Oy.